Momager and matriarch of the Kardashian-Jenner clan, Kris Jenner is a sucker for handbags, not just any kind of handbag of course but the top-notch ones including the most coveted Hermes- Birkin and Kelly. Kris Jenner's Hermes bag collection according to bag aficionados at Purseblog is worth an estimated $534,000. The purse bloggers also stated that Kris Jenner was their first ever test case for the bag math because she's been spotted too many times with a Birkin bag. It would therefore be close to truth to claim that the reality TV star is the celebrity with the biggest collection of Hermes bags.
Purseblog's bag enthusiasts went through a rather meticulous process to come up with the estimated costs/price of each bag taking a total of 16 Hermes bags into calculation. The bagaholics however, made it clear that Kris' Hermes bags could be worth more or less of the value given as she might have more than the ones she's been spotted with and as some of them might have been bought not directly from Hermes but from a third party dealer or auction. They also said some of the bags might have been gifted to her considering her elite-filled social circle. So she may not necessarily have bought them all with her own money. But that doesn't mean the momager can't afford them, she has a net worth of $125 million which by far dwarfs the estimated value of the bags.
The most expensive piece among Kris' collection seen so far is a Hermes Himalayan Crocodile Kelly Bag worth an estimated $116,000. As ridiculously expensive as that is, it isn't even half the price tag on the most expensive Hermes bag ever sold– $298,000. 
Here is a look at the top 10 most expensive of Kris Jenner's Hermes bag collection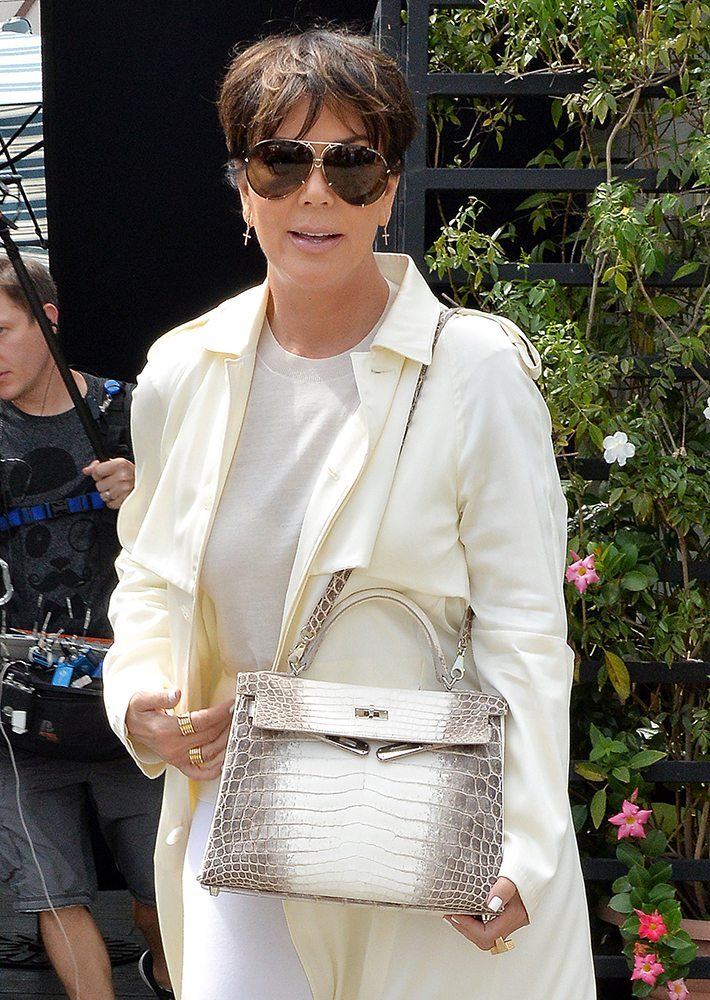 The most expensive in her collection is the already mentioned Hermes Himalayan Crocodile Kelly Bag, measures 25 cm and valued at $116,000.
Hermes Braise Crocodile Birkin, 35 cm – $96,000
Hermes Beton Alligator Birkin, 35 cm – $72,000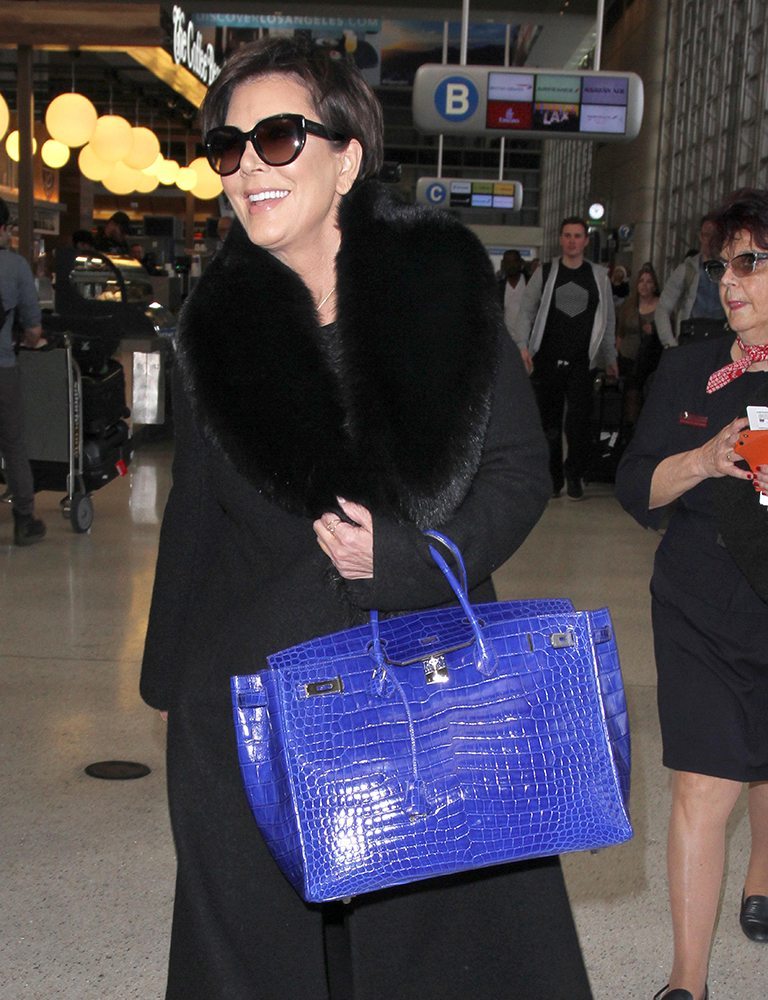 Hermes Shiny Electric Blue Crocodile Birkin, 35 cm – $61,000
Hermes Black Crocodile Birkin- $42,500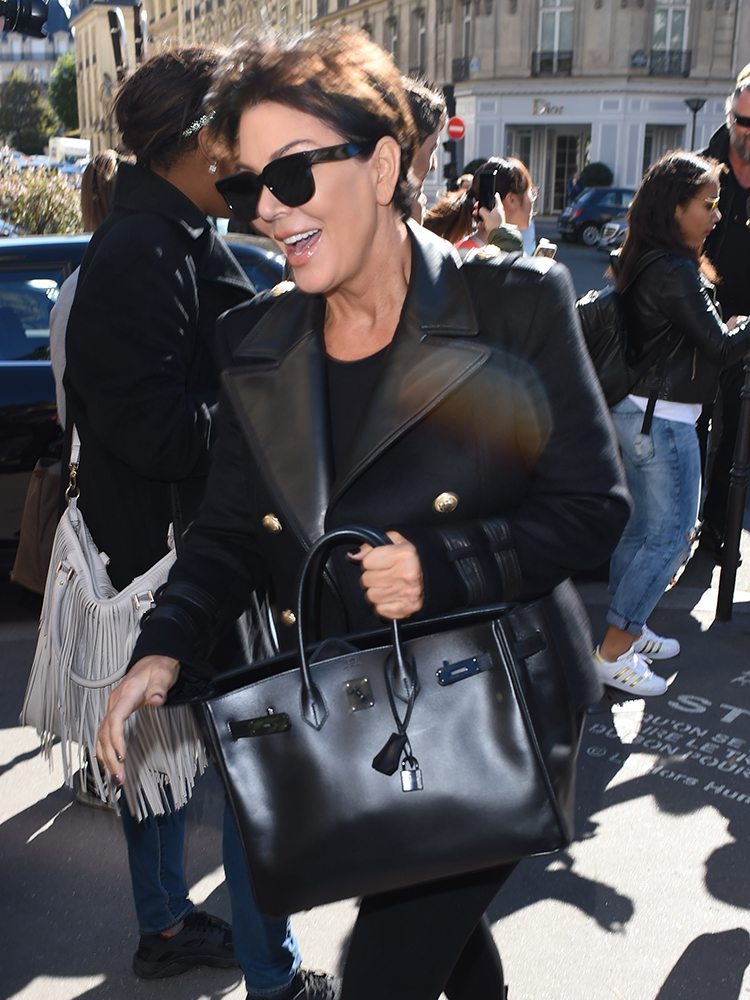 Hermes So Black Birkin, 35 cm – $32,500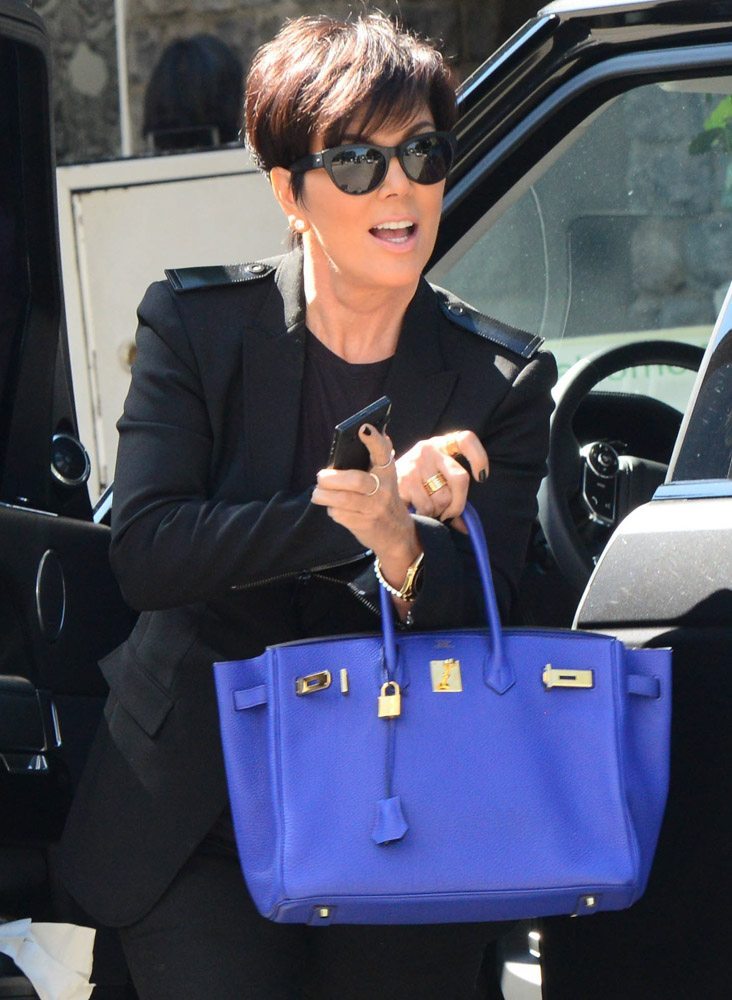 Hermes Electric Blue Birkin, 35 cm, $19,000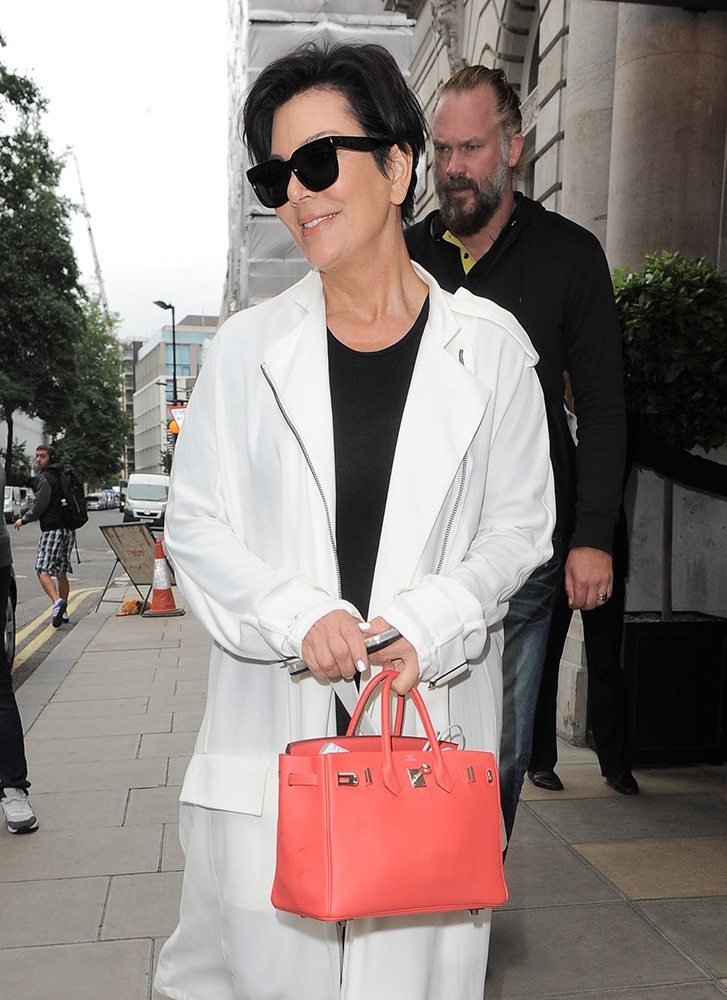 Hermes Bougainvillea Birkin, 25cm – $14,000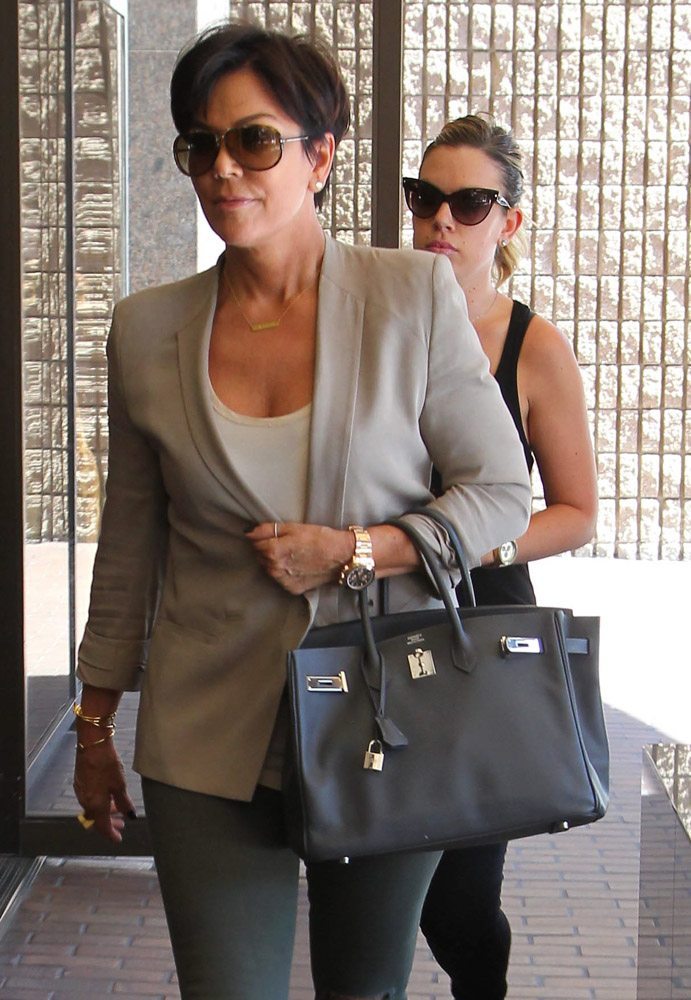 Hermes Graphite Birkin, 35 cm – $13,000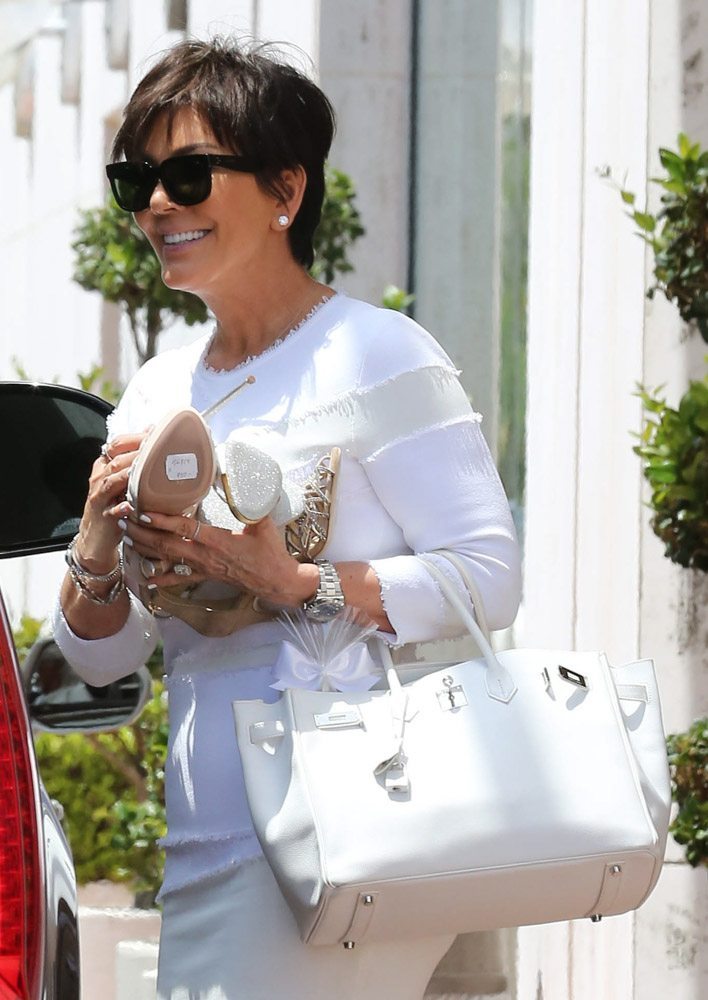 Hermes White Birkin, 35 cm – $12,500
See Also: Top 10 Most Expensive Luxury Handbags In The World