A retired professional basketball player, Kobe Bryant's net worth is estimated to be $500 million. He is considered to be among the most talented basketball players in the history of National Basketball Association and this comes as no surprise at all considering the fact that he is the son and nephew of two former professional basketballers, Joe Bryant and John "Chubby" Cox respectively. The shooting guard went pro straight from high school and spent his entire 20-year career playing for the Los Angeles Lakers.
Within the years he played his professional career, he won five NBA championships in addition to numerous awards and recognitions. On the 29th of November 2015, the legend took to The Players' Tribune to announce that he would be retiring from basketball at the conclusion of the 2015-16 season. He subsequently played his final game on April 13, 2016, finishing his career with a season-high 60 points in a game which ended in the Laker's win over the Utah Jazz. He also left the scene with millions of dollars in his account as he was the highest-paid player in the NBA for six years before his retirement but the figures have since increased. Currently, Kobe Bryant has a net worth of half a billion dollars and to find out how he made this whopping sum, keep reading.
How Kobe Bryant Built A Net Worth Of $500 Million 
Kobe Bryant made his money from his basketball career and from endorsement deals. Throughout his 20-year career with the Los Angeles Lakers, he earned a total salary of $328,238,062 and his earnings were tops all-time among his teammates. In the final season of his career, he earned $25,000,000 which made him the highest salary earner in the NBA that year according to Forbes.
In addition to basketball, Bryant's has endorsement deals with top brands like Mercedes-Benz, Turkish Airlines, Nintendo, Sprite, Coca-Cola, Spalding, McDonald's, Ferrero's Nutella, and Nike. He made approximately $26 million from these deals in 2016 alone and this contributed to his $770 million total career earnings by the time he bid basketball goodbye that year. Of all these brands, Nike has been Bryant's biggest endorsement deal. The billion-dollar sportswear giant signed him to a $40 million contract in 2003 just a few days before his sexual assault allegation went public in 2003.
However, unlike McDonald's which cut him loose on account of the allegations, Nike stuck with him until the case was settled. Since then, the Bryant-Nike collaboration has been nothing but lucrative, bringing in millions of dollars for both parties. Up until now, Kobe Bryant Nike shoes are still selling big with a retail price of more than $100 a pair. Some have even become collectibles values at several thousands of dollars on the sneaker market.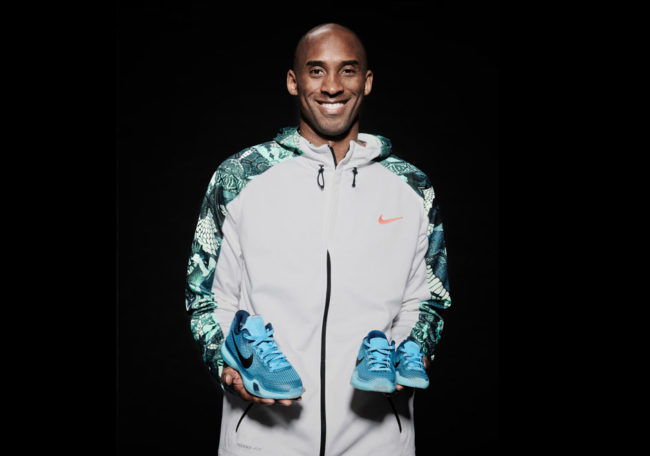 Although he was counted among the highest-paid players in the NBA for the most part of his career, Kobe Bryant's businesses may soon fetch him much more than he ever earned from the court. In 2013, the former basketballer partnered with entrepreneur Jeff Stibel to establish a $100 million venture-capital fund named Bryant Stibel. The venture is aimed at providing strategic, operational, and financial support to businesses with a particular interest in technology, media, and data companies. Thus, they have invested in more than 15 companies some of which are The Players Tribune, Scopely, Legal Zoom, and Alibaba Group (though they have exited).
Not long after he retired, Kobe Bryant set up a production company named Granity Studios (then Kobe Studios) with the sole purpose of creating new ways of telling stories which revolves around sports. In 2017, his animated short film, Dear Basketball, clinched an Oscar Award.
According to an August 2018 report by Darren Rovell of ESPN, he made an investment of roughly $6 million for about 10 percent stake of a sports drink known as BodyArmor in March 2014. The drink which received the approval of Mike Trout, Dustin Johnson, and James Harden had Coca-Cola invest in it in 2018, leading to the increase in the value of Bryant's stake to an estimated $200 million.
See Also: How Many Rings Does Dirk Nowitzki Have? His Salary And Net Worth
This Is How He Spends His Money
For someone like Kobe Bryant who had a successful career and millions of dollars to show for it, it is only normal that he lives a comfortable life since he can afford it. Like most people in his position, the former star player spends his money on a number of things including houses and fancy cars asides business investments.
He has owned cars such as a Range Rover, Lamborghini, Bently, Ferrari, and a 458 Italia he purchased at the cost of $329,000. Kobe also bought three houses in Orange County, California, which as of 2012, had a combined estimated net worth of $18.8 million. He, however, sold one of the houses for $6.1 million in 2015. Meanwhile, in 2014, the former NBA player acquired a $5.8 million building in Newport Beach, which houses his company, Kobe Inc.
For ease of movement, the hard-working young man got a helicopter that he flew in while going for home games. When he was very much younger, Kobe Bryant also spent money partying with his fellow professional basketballers and has always had some money to spare for outlandish bets.