A gifted and truly passionate thespian, Kim Zimmer is an American actress who is revered for her incredible ability to play different roles with almost equal ease and drive. Kick-starting her acting career in the 1970s, she is regarded as a veteran in the business and has proven her worth over the years as an actress of great renown who can give all it takes to put life into her performances.
Zimmer is now best known for her portrayal of Reva Shayne on Guiding Light, an American TV soap opera. She is also known for her work on One Life to Live, another soap opera which made some waves around the USA. Kim has won several awards in recognition of her excellence onscreen and there is much more to learn about her as you will discover below.
Kim Zimmer's Early Years and How She Got Into Acting
Kim Zimmer was born on the 2nd of February, 1955, in Grand Rapids, the second-largest city in Michigan where she also spent her childhood. She was born to a father identified as Walter Jack Zimmer and a mother named Burdina Elva.
Growing up, Kim attended Forest Hills Central High School in Ada Township. When she graduated, she proceeded to attend Hope College in Holland, Michigan. She later enrolled at the American Conservatory Theater in San Francisco where she honed her acting skills before going on to make a name for herself as a Hollywood star.
Zimmer made her debut on TV as an actress in 1978 when she was cast to play Bonnie Harmon on One Life to Live. She later became a series regular on the show, playing the role of another character called Echo DiSavoy from March 1983 to October that year. She would later reprise this same role as a series regular from October 1, 2010, to October 14, 2011, winning a lot of accolades for her work.
Her Work in Theater
Even though she is now widely renowned as a Hollywood star who starred in so many TV series and feature movies, Kim Zimmer actually began her acting career in the theater. She has starred in many theater productions around the U.S.A., stunning audiences with her incredible talent.
Zimmer acted in many productions at the popular Barn Theatre in Michigan. She has also appeared in the Connecticut Repertory Theatre among other theatres. In addition to that, she was cast in the Off-Broadway international hit, Love, Loss, and What I Wore.
Some of the Very Popular Projects She Featured In
Kim Zimmer got her big break in 1983 after she was cast to play the role of Reva Shayne in Guiding Light, a soap opera which is listed in the Guinness World Records as the longest-running drama in television in American history. Her work on the series was highly applauded across America and won her many fans. In fact, she was so good that she won four Daytime Emmy Awards for Outstanding Lead Actress in a Drama Series for her role in the series.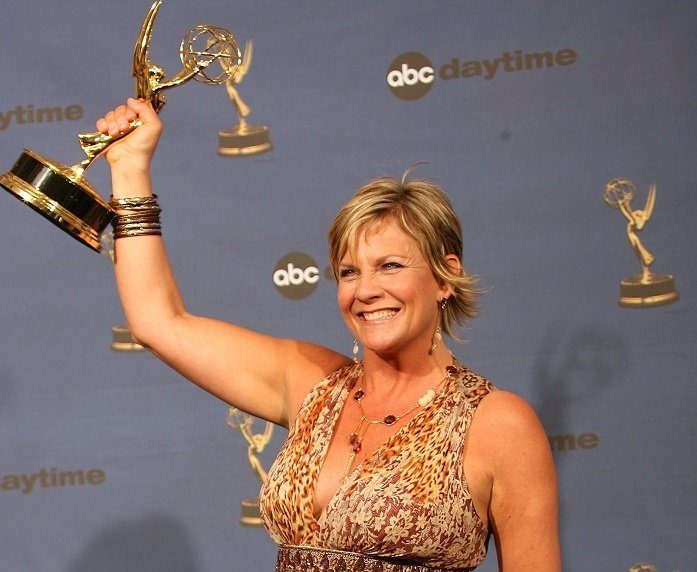 Kim has starred in so many other TV series and feature films, including Trenchcoat in Paradise, a mystery-crime film in 1989, MacGyver, a TV series from 1989 to 1990, the soap opera Santa Barbara from 1992 to 1993, The Disappearance of Vonnie in 1994, Models Inc. from 1994 to 1995, Shortcut to Happiness in 2003, and 23 Blast in 2013, among many others.
Beyond acting, Zimmer is a writer. She co-authored the book: I'm Just Sayin'!: Three Deaths, Seven Husbands, and a Clone! My Life as a Daytime Diva which was published in 2011. The memoir tells the tale of Kim's life in line with her existence as Reva Shayne on the popular daytime television drama.
The Awards She Received For Her Roles
Kim Zimmer's career saw her win some of the most coveted awards in the acting industry. As mentioned earlier, playing Reva Shayne in Guiding Light won her four Daytime Emmy Awards. She was nominated for the same award on seven other occasions between 1986 and 2007. The role also won her the Soap Opera Digest Award for Outstanding Lead Actress in a Daytime Drama in 1998 and 2000. Again, she was nominated for the same award six times, once for her role as Jodie Walker in Santa Barbara.
Kim Zimmer's Marriage Added To Her Fame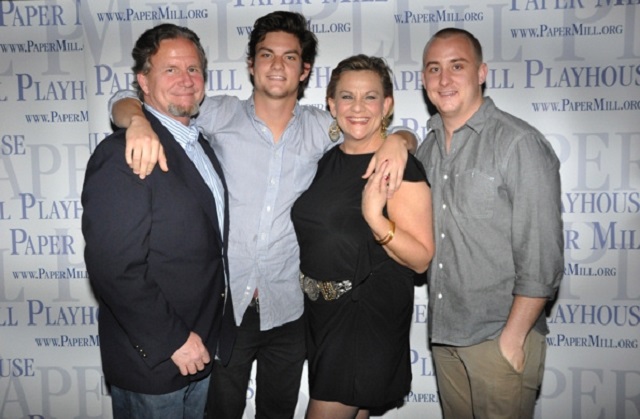 Kim Zimmer's marriage added to her fame as she is married to a fellow actor. For up to four decades, the actress has been married to Allen Cudney Weary, who is popularly known as A.C. Weary. The pair got married in 1981 and have lived together ever since.
Together, Kim and Allen have three children; two sons identified as Jake and Max Weary, and a daughter named Rachel Weary. Jake Weary followed in his parent's footsteps to become an actor. He is also a musician.
Read Also: Where is Tracey Needham Now? Everything to Know About the JAG Actress
What Has The Actress Been Up To Lately?
There is not a doubt in the world that Kim Zimmer has been able to rake in a considerable amount of wealth for herself over the years. She has so far had an illustrious career spanning across four decades, making a name for herself in Hollywood and raking in a lot of money in the process.
At the moment, Zimmer's net worth has been pegged at about $6 million by different sources. Given that, and other good things that came through her career, it would be a welcomed development if Kim chooses to retire. But then, that's likely not to happen, at least not in the nearest future.
Despite being in her mid-60's, Zimmer is not showing any signs of retiring soon as she is bent on doing what she loves doing most, acting. The actress currently stars in Venice: The Series, playing the role of Tori in the web series. In 2019, it was announced that Zimmer would be acting on the Barn Theater stage in a play titled Steel Magnolias along with other top-rated actresses.
More than anything else, Kim enjoys being a first-time grandmother to Vincent Allen, a son born to her daughter Rachel Wychules and her husband. When she is not acting, she spends a lot of her time babysitting Vincent as she is very fond of him.