Kim Kardashian is an American reality television/social media personality, socialite, actress, model, and media mogul. Kim has a net worth of $150 million. She has successfully monetized reality TV fame more than any other star and deservingly, she is the world's highest paid reality TV star. Her annual earnings can reach as far as $50 million. For the non-Kim fans who insist that she gets paid for doing nothing, well, here is everything you should know about how she makes and spends her money.
How She Began
Kimberly Noel Kardashian was born on October 21, 1980, in Los Angeles, California, USA. Following her 2014 marriage to equally popular and controversial rapper Kanye West, she now goes by the name Kim Kardashian West.
Kim Kardashian started her career as an assistant and stylist to recording artist Brandy Norwood and socialite, Paris Hilton. She rose to fame in 2007 after the sex tape scandal that involved her and singer Ray J. Kim went on to make a fortune from the sex tape. She sued Vivid Entertainment, the tape distributors, and later settled for $5 million. Over the years, the tape has grossed over $50 million and Kim benefits from a fat royalty cut.
Kim Kardashian Net worth: How Kim Kardashian Makes Her Money
Her Siblings and Keeping Up With The Kardashians TV Show
Kim and her family upon the suggestion of media personality Ryan Seacrest capitalized on her sex tape scandal to launch a family reality television show entitled "Keeping Up With The Kardashians" which premiered on the E! channel in October 2007, 7 months after the sex tape leak. The reality show reached record-breaking numbers exposing the rest of the family to mainstream fame.
Soon, Kim was earning $15,000 per episode of the show, and then $40,000 per episode and then $150,000. By 2010, Kim's annual earnings from the reality TV was $6 million. In 2015, the family inked a new 4-year, $100 million deal with the E! network which saw Kim take home $15 million. She was guaranteed another $5 million should her rapper hubby Kanye West make an appearance.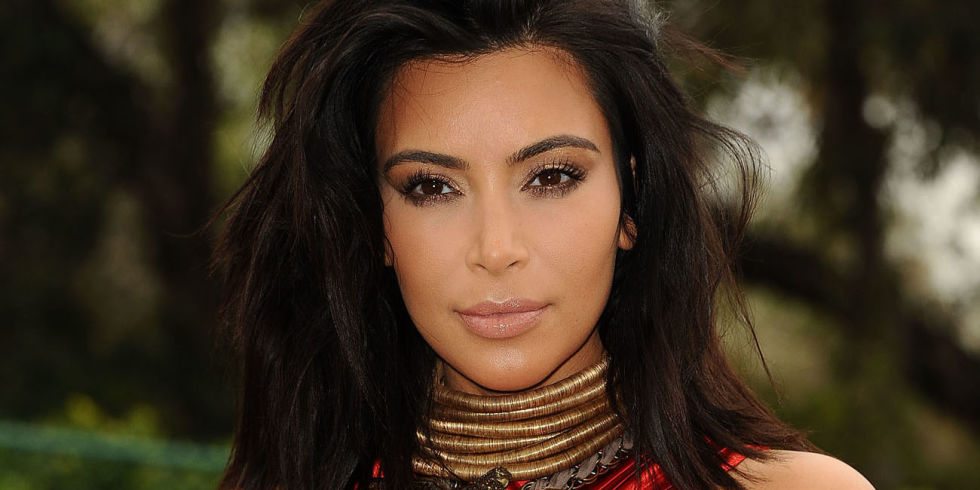 Back in 2011, Kim made a whopping $18 million from her marriage to NBA star Kris Humphries. How? From exclusive deal to cover the wedding and take pictures which E! and People Magazine gladly paid for. More on her expensive weddings anon.
Despite the huge criticisms Keeping Up with the Kardashians has attracted, its viewership has only been on the increase. The show has spawned 6 successful spin-off series, most of which Kim also banks from.
See Also: Khloe Kardashian Net Worth
Social Media Instagram, Twitter, Snapchat
Fame on reality TV also means fame on social media. Kim is one of the most followed celebrities across all social media platforms and as a result, she is a highly sought after choice for big brand endorsement. According to our research, Kim earns between $10,000 and $25,000 for each sponsored tweet or Instagram post.
Kim broke the internet in 2014 when a nude picture of her with bare butt appeared on the cover of Paper Magazine. Immediately, the site's viewership soared from an average daily 25,000 to a whopping 15.9 million views. Feats like this one are why Kim keeps banking from the business of social media. Kim's presence alone is enough to generate the much-needed buzz to promote a social gathering, for this reason, she receives top dollar just to show her face at an event. Kim is a professional celebrity!
She has also used the social media platforms including Snapchat, twitter and Instagram to promote her own business ventures outlined below.
See also: Kourtney Kardashian Net Worth
BUSINESS VENTURES
Immediately the reality TV gig seemed to be paying off, Kim and her family branched out into business, turning their family name into a top brand. Their extended line of business include; cosmetics (Kardashian Glamour Tan, Sun Kissed Skincare, Kardashian Beauty, Kardashian Beauty and more), clothing lines (Kardashian Kollection, Kardashian Kids, Beach Bunny Swimwear), fragrances (True Reflection, Glam, Gold, Signature, Kim Kardashian), and a line of boutiques (Dash Stores and Products).
In 2013, her Kardashian Kollection clothing line for Sears line grossed $600 million in revenue. Kim is the co-founder of Kimsaprincess Productions LLC which produces work-out DVDs. She is also a co-owner of online shoe and accessories website ShoeDazzle which is valued at over $300 million.
Kim and her sisters have also banked from the sales of their books which have all appeared on the New York Times bestseller list. They include; Kardashian Konfidential, and Selfish. The later includes 352 pictures of her selfies. So if you wanna enhance your selfie game, feel free to grab a copy.
See Also: Kris Jenner Net Worth
Digital Entrepreneur – Kim Kardashian: Hollywood Video Game
Kim's biggest money-making venture which generates about 40% of her wealth is her video game known as "Kim Kardashian: Hollywood." Launched in June 2014 for iPhone and Android, the game made $1.6 million just 5 days after its release. Less than a month later, the game became the 5th highest earning game in Apple Store. In its third quarter, it made over $40 million and in 2015 alone! it grossed $72 million.
The game was hugely responsible for the $52 million earnings she raked between 1 June 2015 and June 1, 2016. Her other lucrative mobile ventures include; Kim-themed emoji app Kimoji, and a personal subscription app.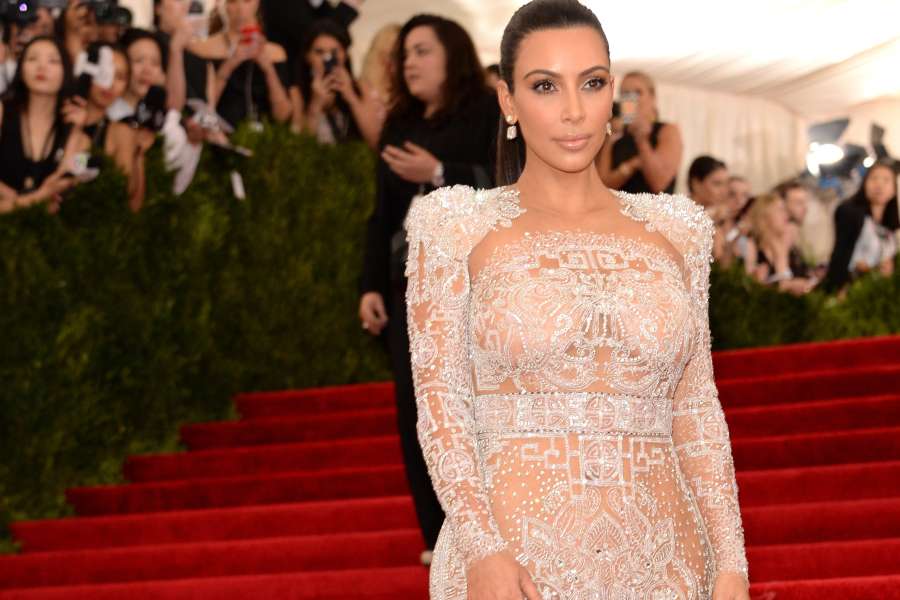 How Kim Kardashian Spends Her Money
Now that we've revealed the sources of Kim's wealth. Here is a look at some of the ways she spends her money. Be prepared to be wowed! For starters, she spends roughly, $1 million every month.
Kim K's Plastic Surgery
Kim is considered by many as the most beautiful of the Kardashian sisters and maintaining that beauty, you bet, doesn't come cheap. Kim K ensures that she undergoes proper beauty regimen to keep her skin looking flawless all the time. Her body is literally her selling point, therefore, there is absolutely no room for flaws, Nope! Nope!! Kim ain't having none of that. On the average, Kim spends $1 million annually to achieve a goddess look. Kim has been under the knife on multiple occasions to stay looking picture-perfect.
The reality star has long denied having bum implants to enhance her famous butt. She even submitted to an X-ray in Season 6 of Keeping Up With The Kardashians to silence the critics who insisted she must have had implants put in to explain the rapid inflation of her bum from before she was properly famous.
But, as a plastic surgeon from MYA.co.uk stated, there were other ways she could have boosted her bum without involving silicone implants.
"It is possible she has had fat transferred from less desirable areas such as the waist or stomach and had it put into her buttocks and hips to create a curvier frame."
This is known as the Brazilian bum lift and costs in the region of $7-10,000.
Her numerous reality TV shows often give fans a sneak peek at some of her beauty tips. She has her make up done by A-listers like Anastasia Beverly Hills, who charges $50 for brow shaping alone, others include Rob Scheppy, Mario Dedivanovic, and Joyce Bonelli.
Sometime in 2012, Hollywood Life revealed some of the luxury treats Kim indulges her body;
Face: Kim goes for the UMO 24-karat facial ($300), two glygolic peels per week ($500) and bi-monthly visits to Bailey's Spa in Beverly Hills ($2,500). The whopper: her favorite facial costs $1,269!
Skin: Every two weeks, Kim gets a mud wrap ($270) and body scrub ($200) at the Four Seasons hotel in Beverly Hills.
Legs: She gets monthly Fraxel laser treatments ($800) and uses VelaShape ($3,000) once a month to get rid of cellulite.
Nails: Kim is admittedly anal about grooming and reportedly gets several manis and pedis each week ($150 a session).
The above sets Kim back $2,175 each week.
See Also: Amber Rose Net Worth
Kim was diagnosed with psoriasis, a chronic inflammatory skin disease that leaves patches. In order to get that bitch under control, Kim purchased for home use a very expensive Quasar MD Plus, a LED light therapy machine.
Ever wondered why Kim's Instagram and Twitter pictures look so flawless? Well wonder no more and quit trying to look as flawless as her except you can afford to pay a professional selfie retoucher $100,000 a year just to ensure your Instagram posted pictures look as perfect as possible. Yes! that is exactly what Kim does. For that salary, the pro-selfie retoucher is available to her beck and call.
Kim Kardashian Wedding and Divorce
The average Kardashian wedding is nothing but a fortune hub and Kim's, of course, is no different. She has had some really high-profile relationships, two of which have ended in marriage. The two weddings cost a combined $40 million and are featured on our list of 30 Most Expensive Celebrity Weddings. Also, her two engagement rings are among the most expensive in the world.
Her first wedding was to NBA star Kris Humphries in 2011. Kris proposed with a 20.5-carat engagement ring worth a massive $2 million. Rapper Kanye was sure to outdo Kris when he proposed in 2014 with a 15-carat Lorraine Schwartz jewel worth an estimated $8 million.
Her gown for the second wedding was priced at almost half a million dollars. She also wore a $2.5 million 65 karat diamond headpiece, $5 million earrings, among other pieces of jewelry. She also spent $150,000 on makeup.
See Also: Khloe Kardashian Net Worth
Kim Kardashian's Family: Son, Daughter, Baby Names, House and Cars
Kim and Kanye aka Kimye have two kids, North West and Saint West. The family lives in an 8 bedroom, 10 bathroom mansion in Hidden Hills, California which they bought in 2014 for about $20 million. The house features 2 barbecue centers, 2 spas, an over 1,000 sq ft entertainment pavilion, multiple swimming pools, a pool room and its very own on-site vineyard. There is also a guesthouse, game room, theater, and 8 fireplaces. Additionally, the couple spent almost $3 million to buy a neighboring property just to tear it down to ensure privacy.

As a single lady back in 2010, Kim lived in a $5 million mansion in Beverly Hills.

Kim in 2014 bought a $325,000 white Ferrari 458 Italia Spider.

Fact Check: We strive for accuracy and fairness. If you see something that needs updating,