Keyshia Cole is an American singer, songwriter, reality TV personality and businesswoman. The "Heaven Sent" singer has been quite successful in her music career with multiple platinum certified albums which have contributed to giving her an estimated wealth of $9.5 million.
Keyshia Cole Bio, Father, Mom and Sister
Keyshia Cole was born on October 15, 1981, in the often violent Oakland, California to a single mom Francine Lons who was estranged from her husband. Cole's mom was a junkie who ended up in prison leaving her two-year-old daughter to be adopted by family friends Leon and Yvonne Cole – this explains the last name, Cole.
Keisha met her biological father Virgil Hunter for the first time in May 2016 after a DNA test revealed the boxing trainer is her father.
Cole has two sisters Neffe Pugh and Elite Noel.
Journey Into The Music World
Keyshia's musical talent became evident at a very early age and even then she was determined to go professional with it. At the age of 12, she began recording with fellow Bay Area, Oakland native MC Hammer. Per sources, Keyshia was familiar with the late African-American rapper Tupac and was set to feature on a track with him prior to his death in 1996.
Keisha started out her music career collaborating with the likes of Messy Marv and D'Wayne Wiggings, who both hail from Oakland. At the age of 18, Keyshia moved to Los Angeles in order to actively pursue her career. In 2002, Cole's unfinished single titled "Love" attracted attention from music executives at A&M Records which later led to a recording deal.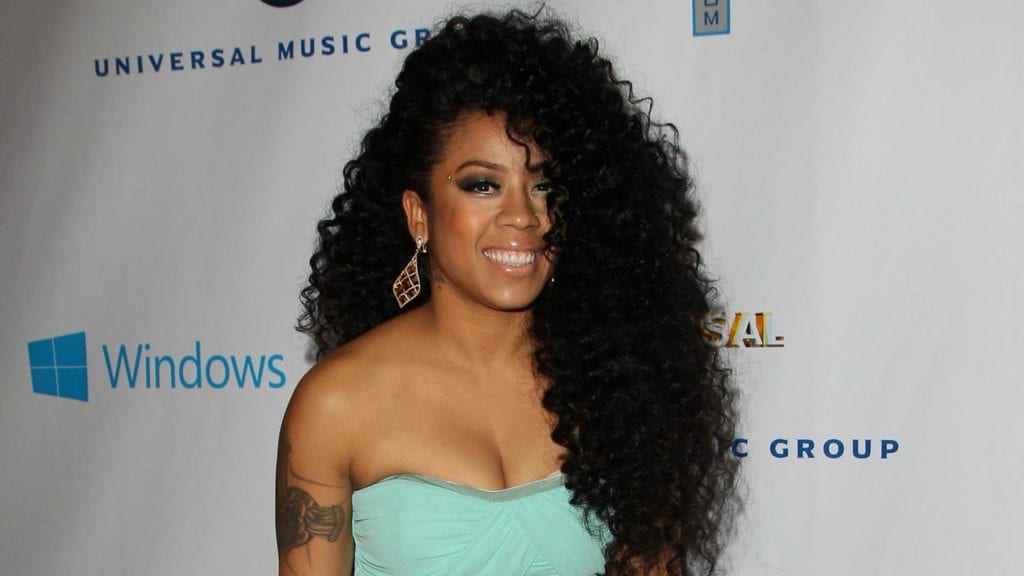 Keyshia's debut album "The Way It Is" was released in 2005. It was preceded by singles like "I Changed My Mind" ft Kanye West, "(I Just Want It) To Be Over", and "Love". The latter became the most successful single of the album peaking at #19 on US Hot 100 and receiving platinum certification, making Cole an established act in the music scene. The debut album peaked at #6 on the Billboard 200 and sold 89,000 copies in its first week. It later sold over 1.6 million copies to receive platinum certification from the RIAA.
After featuring with top acts like Diddy, and supporting Nelly and Kanye West on their tours, Keyshia had gained much exposure and popularity. She followed up her first endeavor with the release of "Just Like You" in September 2005. The second album was more successful, peaking at #2 on the Billboard 200 and selling 281,000 copies in its first week. It has also been certified platinum after selling 1.7 million copies. The album produced hit singles like platinum-certified "Let It Go" ft. Missy Elliott & Lil' Kim, "Heaven Sent" and "I Remember" which all peaked on the US Hot 100. Keysha's second album received 4 Grammy Award nominations.
Keyshia's success continued with her third studio album "A Different Me" (2007) which debuted at #2 on the Billboard 200, sold 322,000 in its first week and like the first two was certified platinum. To boost the success of the album, Keyshia headlined her first ever tour.
After three long quiet years, partly due to her pregnancy, Keyshia returned in 2010 with a new album titled "Calling All Hearts". Although the album debuted Top 10 on the Billboard 200, it recorded her lowest first week and general sales ever. Keyshia has since recorded lower album sales with none matching her earlier performances. However, she remains active in the music scene.
See Also: Tony Braxton Bio, Sons, Husband, Divorce, Sister
Keyshia Cole Husband, Son, Boyfriend
Keyshia Cole started dating ex-NBA player Daniel Gibson in 2009 and the couple tied the knots 2 years later in 2011. Cole, however, filed for divorce from former NBA player in 2017.
The six-year marriage produced a son – Daniel Hiram Gibson, Jr. who was born in March 2010. The couple will likely not have a nasty custody squabble over the child as Keyshia is said to be requesting joint legal and physical custody.
Cole seems to be ready to move on with her life already, the beauty has been linked to renowned boxer, Floyd Mayweather
The nature of her relationship with the boxing legend is yet to be ascertained, you just have to keep your fingers crossed as Justrichest will keep you posted on any new development.
Keyshia Cole Income and Earnings
Her $9.5 million net worth is not just from her singing career. Keyshia launched into the reality TV business in 2006, shortly after the release of her debut album.
Her first show "Keyshia Cole: The Way It Is" further solidified her star status as it became BET's most-watched program in history. It aired for 3 seasons and 33 episodes ending in 2008.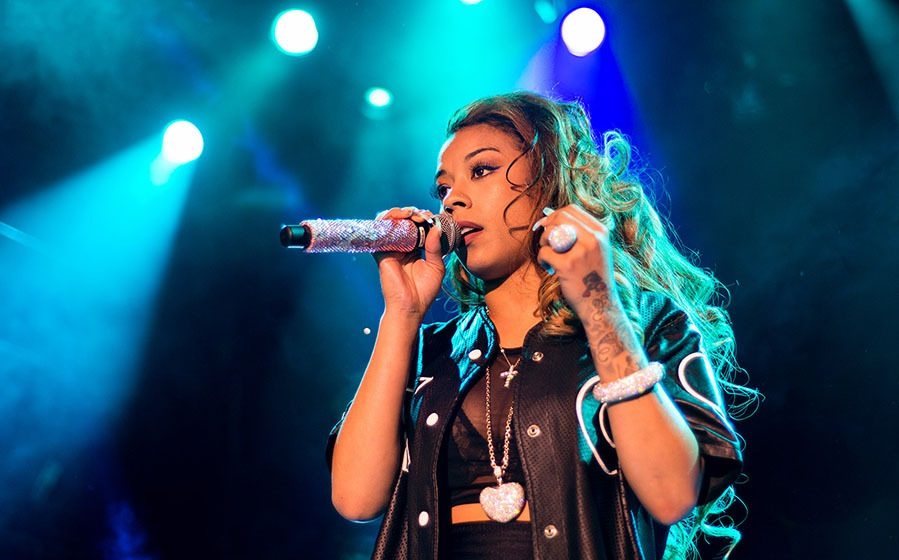 Her second reality show "Keyshia & Daniel: Family First" premiered on October 9, 2012. It focused on her and her now estranged husband, former NBA player, Daniel Gibson with whom she shares a child. A follow-up to the show titled "Keyshia Cole: All In" premiered on BET on February 24, 2015.

See Also: K Michelle Son, Bio, Facts, Family Life, Wiki

Keyshia has graced the cover of several top magazines like Vibe (2009 issue), King, (Summer 2009 issue), WordUp!, and the Sister 2 Sister.

Keyshia unveiled her shoe line with Steve Madden in October 2012. Keyshia by Steve Madden includes towering heels, platforms, wedges, boots and knee-length sandals. The shoe line launched its second collection in 2014. Unlike most celebrity shoe lines, Keyshia's are quite affordable retailing from $90 a pair.

Fact Check: We strive for accuracy and fairness. If you see something that needs updating,