American actor, best known for the role of Hercules in Hercules: The Legendary Journeys, Kevin Sorbo has an asset base of $10 million.
Kevin David Sorbo is an actor, a director and a producer who is widely known for his role of "Hercules" in the movie "Hercules" and the role of "Kull" in "Kull the Conqueror". A model turned actor, Kevin has been active in the American entertainment industry since 1986.
Read Also: Dwayne Johnson Movies, Profile, Wife, Height, And Daughter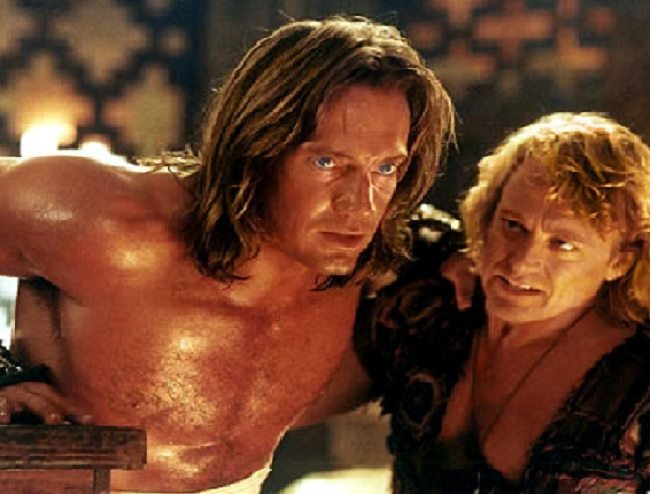 Noted mostly for appearing in Biblical movies and gaining distinctness in Hollywood, he has been earning a big amount of wealth from his movies. In his initial phase of acting, he modeled for many brands in more than a hundred and fifty commercials, and from that time on, his earnings have been counting well over millions of dollars.
Early Life and Career
Born on September 24, 1958, in Mound, Minnesota, Kevin has an English, Norwegian, German and Scottish ancestry. He was raised in Minnesota by his parents, Lynn Sorbo (his dad) and Ardis Sorbo (his mother) who were staunch Christians. As a child, Sorbo always wanted to go into acting.
He attended Minnesota State University Moorhead to earn a degree in marketing and advertising. Kevin's love for showbiz caused him to tilt his attention to modeling for advertisements, while still in school. It gradually became a full-time job for Sorbo in the late 80s when he finally started a career in acting.
Movies, TV Shows
Initially, he made small appearances in television series like "1st &Ten", "The Commish" and more before he climbed to fame with the lead role of "Hercules" in TV film "Hercules and the Amazon Women". As the show became a hit, Kevin managed to earn a lot from the movie. He also directed the series "Hercules: The Legendary Journeys".
Within the production of 4th and 5th series of Hercules which ran for 6 seasons, Kevin came down with a rare kind of disease, an aneurysm which caused him severe strokes. Within this period, Kevin suffered sight deficiencies, as well as difficulty in speech. This not only affected the actor but also the movie production. The show began to feature guest stars and Sorbo's schedule was also reduced to accommodate his challenge. As time went on, the actor experienced rapid healing as he responded to treatment and therapy and gradually bounced back; though he had a 10% loss of vision.
Later, he got famous for his roles in movies like "Andromeda" and a long-running television series "Kull the Conqueror".
Apart from these movies, he has also made appearances in recent television series like "The O.C", "Two and a half men" and others as well as movies like "Meet the Spartans" which happened to become a box-office success despite being negatively reviewed by the critics. Moreover, Kevin has also served as the executive producer for the movie "Abel's Field" which was released in 2012. More recently, Kevin starred in the movie titled "God's Not Dead" and has some movies at hand for future releases. All of these aforementioned projects obviously aided excessively to Kevin's assets.
Kevin Sorbo Net Worth
Going by his aforementioned endeavors, Kevin is indeed above average in the entertainment industry. Sorbo has an estimated financial assets worth $10 million from assets accumulated from his acting and directing profession. Sorbo reportedly earns 1.5 million dollars annually.
The actor's compassionate personality is reflected in his ardent dedication to giving back to the less privileged. For those who do not know, Kevin Sorbo is the spokesperson for a non-profit organization named "A World Fit for Kids!" which works mostly for the welfare of children and teenagers. The active philanthropist is a Christian by faith and religiously follows the traditions of his faith.
Who Are Kevin Sorbo's Wife and Kids?
About his personal life, Kevin is married to well-known actress, Sam Jenkins whom he met on the set of Hercules. The couple got married in 1998 and have three children – Brandon Cooper (2001), Shane Haaken (2004), and Octavia Flynn (2005).
The talented actor lives his luxurious life as a multimillionaire with his wife and children.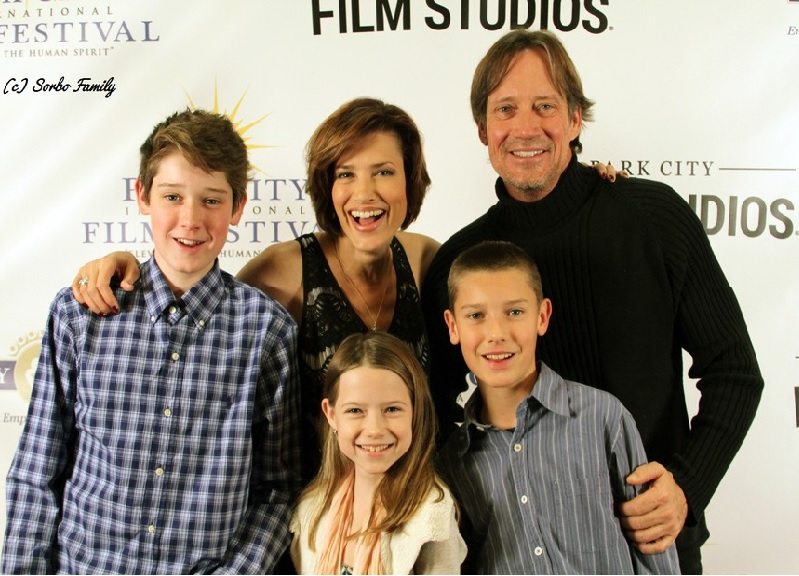 We can read more about this exceptional actor in his autobiography "True Strength".
Read Also: George Clooney Movies, Wife, TV Shows And Divorce
Quick Facts about Kevin Sorbo
Full Name: Kevin David Sorbo

Profession: Actor, former model

Height: 1.91m

Ethnicity: English, Norwegian, German, Scottish

Nationality: American

Date of Birth: September 24, 1958

Place of Birth: Mound, Minnesota, USA

Education:  Minnesota State University

Marital Status: Married (to Sandra Lynn "Sam" Jenkins)

Astrological Sign: Libra

Assets: $10 million

Fact Check: We strive for accuracy and fairness. If you see something that needs updating,