When it comes to Hollywood, like every other industry with history and a revolving door of personalities, there are bound to be icons who have undeniable legacies. Oftentimes, the offsprings of such veterans would follow in the footstep of their parents. That is the story of Tom Selleck, one of the legends and popular personalities in Hollywood history and his son, Kevin Selleck who is the subject of this post.
It is always a satisfying feeling to see the son of a prominent figure follow in the same path as their beloved parent. To the fans of the icons, it is a chance to see a continuation of the pleasure evoked by them as it is continued through their children after their inevitable death or retirement (whichever comes first). We, therefore, use this space to explore the career and life of Kevin Selleck who has taken after his father to become an actor.
What Kevin Selleck's Childhood Looked Like
It's said that when you hear something long enough, you might start to believe it to be true. While it is not a lie that Kevin Selleck is the son of Tom Selleck, he is not the biological son of the iconic actor. Instead, it was through the relationship of Tom Selleck with the boy's mother, Jacqueline Ray, that Tom adopted Kevin as his son, starting the belief that has lasted for decades.
Kevin Selleck was born sometime in 1966 as Kevin Shepard. Beyond the 'Shepard' surname, nothing is known about his biological father. Then, following the marriage that was later held between Tom Selleck and Kevin's mother Jacqueline – and the consequent adoption – the boy's name was legally changed to Kevin Selleck, and he continued to live his life under the guidance of the famous actor.
For a while, Kevin grew up as an only child until his parents got divorced in 1982, and both parties remarried and produced two half-siblings – Umeko from his mother's marriage to Clarence Barry Witmer, and Hannah Margaret Selleck from his father's marriage to Jillie Mack.
How Has He Fared in His Career?
Although many people will never know this, Kevin Selleck has not always been an actor career-wise. Instead, he has also spent years exploring the music sector of the entertainment industry. Growing up, Kevin had dreams of becoming an actor, having taken Tom Selleck as a role model. But before he could get any chance to star in films and television shows, he first pursued an interest in music.
Furthermore, during his long hiatus from acting following his first-ever movie role in 1980, he joined a rock band named Tonic, which was formed in 1993. The band, which had Kevin as the drummer, also had Emerson Hart as the lead vocal. Jeff Russo played the lead guitar and supplied the backup vocals, while Dan Lavery and Dan Rothchild played the bass guitar. Kevin Selleck was with the band until 1997 when he left.
Although more than half of the internet would report that he left the group due to an altercation with one of the band members, many later reports have it that it was due to some unknown family issues. During his time with Tonic, they released an album named Lemon Parade in 1996, and two singles named Soldier's Daughter and If You Could Only See in 1997, which made it to the Billboard Airplay Hot 100. Despite every financial and influential support from his father Tom Selleck, all of Kevin's efforts to start a band of his own after he left Tonic could not be a success.
Those who insist that Kevin left Tonic due to a quarrel also claim that the fight that saw him leave the band was part of a trend of behaviors that had plagued Kevin Selleck's life ever since he was a teenager and almost derailed his education at the University of Southern Carolina. There are some facts in the claim: for a long time on his road to adulthood, Kevin Selleck lived life on the edge and suffered from drinking problems. But we cannot be certain that his departure from the ranks of Tonic was connected to this.
Unfortunately, Kevin has not even scratched the level of success of his veteran actor father either. While he is very widely reported as an actor as of 2020, he has only two documented movie credits. First, he appeared in a minor role in the 1980 crime drama TV series Magnum P.I, which had his father Tom in a starring role. So, it is almost certain that he got the role due to Tom's influence. Kevin then got his only other movie credit for his voice on the soundtrack of Scream 2 in 1997.
Ultimately, Kevin Selleck has had a life filled with controversy. In 2014, his mother, Jacqueline Ray, was arrested and sent to prison for hiring a hitman to kill the husband of her step-daughter. His mother was subsequently sent to 18 years in prison. This has led to further withdrawal from the public for Kevin Selleck, whom much hasn't been heard of since.
What's His Net Worth And Where Is He Now?
Although Kevin has not been nearly as successful as his father and mentor Tom Selleck, it is reported that he managed to throw up a net worth of $18 million. It appears, however, that he lost the money along the line because there was a time he couldn't pay a credit card debt of $6,000, which his father Tom Selleck helped him to pay.
Right now, no one seems to know Kevin Selleck's whereabouts. Some speculate that he has resorted to a private business. In any case, we will keep digging to know exactly where he is, and what he does with his life presently.
See Also: Who Is Thijs Lauer, Matt Lauer And Annette Roque's Son?
Does Kevin Selleck Have A Wife?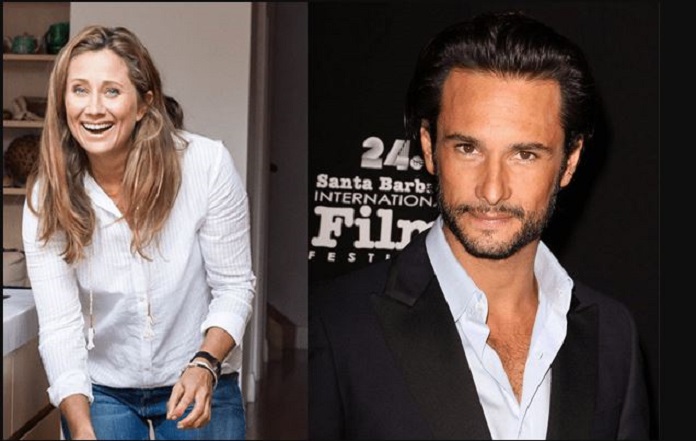 Kevin Selleck may not have been wonderfully successful in his career life, but the last we heard of him was that he has succeeded in building a family of his own. He has been married to a woman named Annabelle Selleck for years, and the couple has managed to raise six children together. Kevin Selleck has had his share of controversial news, but with time, he has learned to keep his life out of the spotlight, which he has managed to do by keeping details of his marital life and children away from the media.
So, the much we can say about the actor's wife Annabelle is that she worked in the costume and wardrobe department of the Australian medical drama TV series All Saints. All Saints aired between 1998 and 2009.