Some celebrities don't believe in the fantasies and the fame that comes their way in the course of their chosen career; not because they don't want to be prominent but as a result of their personal decisions. Among them are an actress par excellence and a silent achiever named Kerri Green – the star of in the 1985 comedy adventure The Goonies. Kerry has shown us that not every celebrity is chasing after stardom. She has committed herself to a more peaceful life rather than struggling to keep up with the limelight. The amazing actress has also played prominent roles in several movies including Lucas, Three For the Road, and Blue Fame.
Where is Kerri Green and What is She Up To?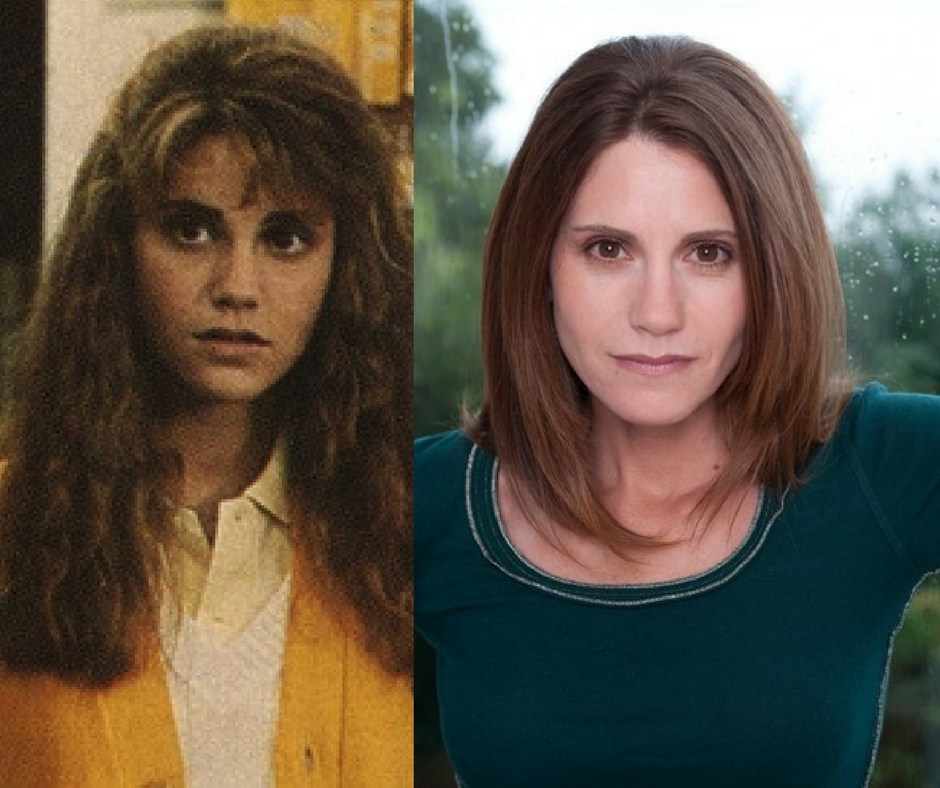 Following her enthralling performances in the late 1980s to early 1990s, during which she portrayed one of the most memorable characters of the cult film, The Goonies, many people are curious to know why Kerri Green hasn't been seen in movies and TV series since making her last appearance in the 2012 film, Complacent. Well, the actress is not dead as some people speculated but has been working behind the scenes as a writer, as well as, a director. She also serves as a co-founder of the film production company called Independent Women Artists, which she co-owns with Bonnie Dickenson.
Green still writes screenplays for Hollywood but hardly makes public appearances. Prior to her disappearance on-screen, she co-wrote and also directed the 1999 movie titled Bellyfruit. Despite her worthwhile contributions in the film industry, Green has not received any awards at the time of this writing. Nevertheless, the Lucas actress is said to be worth about $2 million as of 2019, thanks to her role in the box office hit film, The Goonies which grossed worldwide of $124 million against a production budget of $19 million.
Currently, Kerri Green is said to be focusing on her family life, as well as her works as a screenwriter and film director, having fully retired from acting. Details of her recent works in the movie industry are not available, as Green is not active on social media platforms such as Twitter, Facebook, and Instagram.
A Look At Her Prominent Acting Roles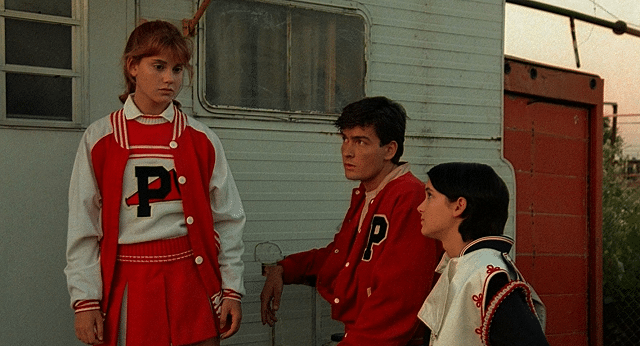 Kerri Green is an amazing American actress, writer, and director, best known for her outstanding roles in movies such as the adventure comedy film, The Goonies. Having developed a keen interest in acting at a very young age, Green had to skip summer camp in order to participate in some film auditions that were organized in New York City at the time.
Then, during one of her auditions, she caught the attention of American filmmaker Steven Allan Spielberg who later offered her a role in the 1985 movie The Goonies. She played the role of a cheerleader named Andrea "Andy" Carmichael who later became an adventurer. The Goonies was one of the top-grossing movies of the year 1985 as it recorded commercial success worldwide. Amazingly, it was her role of Andy that skyrocketed Kerri Green to fame, and afterward, multiple film roles began rolling in for the actress.
Later in the same year, 1985, she portrayed one of John Candy's children in the American comedy film, Summer Rental directed by Carl Reiner. Following her outstanding portrayal of Jennifer Chester in the movie, Kerri Green gained a Young Artist Award nomination for Exceptional Performance by a Young Actress – Motion Picture in the next year.
The actress eventually got her career breakthrough in the year 1986, following her brilliant role in David Seltzer's teen flick titled Lucas. She portrayed Maggie, a sixteen-year-old girl who was in the object of a love triangle between Charlie Sheen and Corey Haim's characters. The movie which also featured other stars such as Courtney Thorne-Smith, as well as Ally McBeal, earned the film director another Young Artist Award nomination for Exceptional Performance by a Young Actress Starring in a Feature Film – Comedy or Drama in 1987.
What Other Movies Has Kerri Green Appeared In?
In 1987, Kerri Green starred in the road movie, Three for the Road alongside Charlie Sheen and Alan Ruck. Unfortunately, the movie wasn't a great success like her first three acting roles. Afterward, she disappeared from the television screens to further her education. She enrolled at the Vassar College in New York where she studied Fine Arts and graduated cum laude in 1993.
Coming back to the big screen, Kerri Green subsequently had a career decline as she started appearing in minor roles. In 1993, the Young Artist Award nominee played the role of Rain in the movie Blue Flame, as well as, Tori Pattersen in Tainted Blood. Later on, she made her directorial debut for which she received wide acclaim in the 1999 movie titled Bellyfruit. Later in 2012, she played Beth Wilkensen in the movie Complacent.
Check Out: Who is Charlotte Lewis? Where is She Now? Read Her Biography
Although The Goonies star is prominently recognized for her roles in feature films, she also made a handful of appearances in a good number of TV series. She guest appeared in one episode of Walt Disney's Wonderful World of Color, ABC After-school Special and In the Heat of the Night from 1987-90. Two years later, she was cast as Stacey in two episodes of Mad About You titled Out of the Past and I'm Just So Happy For You. She subsequently appeared as Kelly in Café Americain, Sara in Murder She Wrote, Lynn Parker in ER, and Michelle in Law & Order: Special Victims Unit.
What To Know About Her Husband and Kids
Wondering if Kerri Green is married or not? Well, the answer is yes, Green is a married woman and a mother of two. Being a very private person, Kerri has not shared any information regarding her marriage, her husband, or what he does for a living. She got married in the early '90s, however, the wedding year and venue are also hidden from the public eye. The couple has two children, whose details are still under the shades.
She is apparently living a decent lifestyle with her husband and two children. They currently reside in Los Angeles, California, in the United States and there are no signs of a breakup yet. We wish her the very best in her future endeavors.