Kelly Rowland Net Worth: $30 Million. Kelly Rowland is an American singer, songwriter, actress and television personality. Rowland rose to fame as one of the Destiny's Child trio which became one of the world's best-selling girl groups of all time, with over 60 million records sold. She went on to stage a successful solo career selling over 40 million albums. Rowland bolsters her music income with acting gigs, judge duties on X Factor as well as branded product lines. Here's more on her rise to stardom and how she built her $30 million fortune.
Kelly Rowland Worth: How She Began
Kelly was born Kelendria Trene Rowland on February 11, 1981, in Atlanta, Georgia. She grew up in the midst of domestic abuse watching her alcoholic father regularly abuse her mom. Kelly found solace in music, and sang in the church choir while idolizing Whitney Houston, and Janet Jackson. When Kelly was 7 years old, her mom decided she'd had enough from her dad, and eloped with her children including Orlando, Kelly's older brother. The family found a new home in Houston, Texas.
In Texas, Kelly met with a certain Beyonce who happened to be a fellow music lover. Subsequently, Kelly moved in with Beyonce whose parents agreed to serve as her legal guardian. Kelly and Beyonce then became part of a girl group called Girl's Tyme which included 4 other girls. In a bid to attract interest from major music labels, the group participated in Star Search- the biggest show on TV at the time. Undeterred by their failure to emerge winners at the competition, the girls kept performing at local schools, shows and even opening for famous girl groups of that time.
Finally in 1997, Girl's Tyme got Columbia Records to sign them to a record deal, changing their name to Destiny's Child. The group had reduced to 4 members at this time and was managed by Beyonce's dad Mathew Knowles.
See Also: Brandy Net Worth
Kelly Rowland Net Worth: Breakthrough with Destiny's Child
Destiny's Child became an instant success. Their self-titled debut album produced featured on the Billboard 200 and produced two major singles. However, it was their sophomore album "The Writing's on the Wall" (1999) that propelled them to international fame. The album produced hit singles like "Bills, Bills, Bills", "Jumpin' Jumpin'" and "Say My Name, the later which became one of their breakthrough songs.
"The Writing's on the Wall" peaked at #5 on the Billboard 200 and went on to sell 1 million copies within a year. Subsequently, it sold over 17 million copies worldwide. Thankfully, Kelly at the age of 18 was propelled to the millionaire status, roughly 10 years after being estranged from her abusive father.
Destiny's Child on their next album Survivor (2001) were reduced to three— Kelly, Beyonce and Michelle. The lead single "Independent Women" topped the Billboard 200, further cementing their star status. The group went on to release 5 studio albums which have sold over 60 million copies worldwide. The group seldom reunite for new projects. They have won multiple awards from Grammys to BET.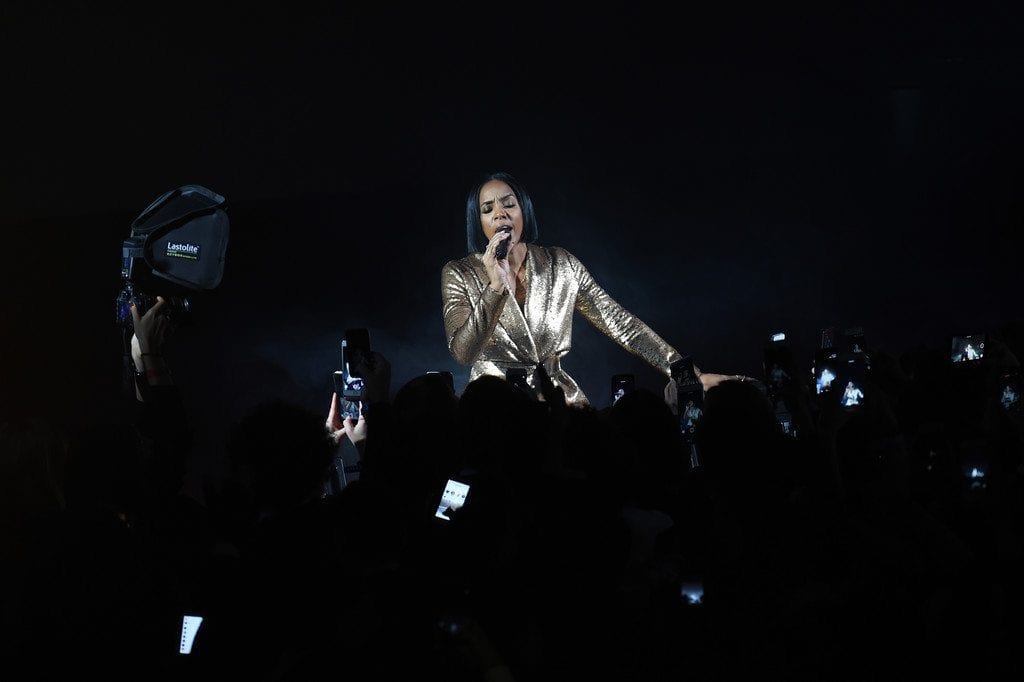 See Also: Jennifer Hudson Net Worth
Kelly Rowland Net Worth: Solo Career Success
Kelly capitalized on her Destiny's Child fame to launch a solo career in 2002 when the group was on a brief hiatus. Her first solo single "Dilemma", a duet with rapper Nelly topped the charts for 2 weeks. Next up was "Stole" which was an international success. Following the success of the singles, Kelly released her debut album Simply Deep (2002) which peaked at #12 on the Billboard 200 and later received gold certification.
Her second album Ms. Kelly (2007) debuted at #2 on the Billboard 200. With over 40 million albums sold as a solo artists, Kelly looks to increase those numbers with more activity in music. She has also banked substantially from touring. Her Ms. Kelly Tour reportedly grossed around $6 million.
Kelly got her pioneer success with the dance genre thanks to her feature on David Guetta's "When Love Takes Over". The song became a massive hit selling over 5.5 million copies worldwide. It's success influenced her next dance song "Commander" which was also an international success.
Kelly Rowland Net Worth: Movies, X Factor, Endorsement, Business
Kelly dabbled into acting in 2003 making her debut in "Freddy vs. Jason" (2003) which grossed $114.9 million against $30 million. Her next movie "Seat Filler" (2005) earned $27.9 million from $8 million. Others include "Think Like A Man" (2012) and Lifetime's "Love By the 10th Date" (2017) both of which feature ensemble casts.
She's also made guest appearances in sitcoms. In 2009 she was the Season 1 of The Fashion Show. In 2011 she signed a $800,000 deal to become one of the judges on X-Factor UK. She received $1 million in 2013 for her judge duties on X Factor USA.
Rowland has represented numerous brands including watch makers, TW Steel, rum brand Bacardi, Diddy's women's fragrance Empress. She revealed plans to launch a makeup line for all women- including women of color, in April 2016. Rowland said in a statement that she wants to "make sure that I nail every single foundation and concealer color for women."
She has also written a book titled "Whoa, Baby!". It is a  first-time parenting book that accounts her experience raising her first son Titan born in 2014. Kelly married her manager Tim Witherspoon in 2014 after three years of dating.
See Also: Keisha Cole Net Worth