An entertainer with stellar acting abilities, Kelly Reilly can boast of a career based in costume dramas, heavy theatre, TV, and films. Although the actress has been acting for over two decades, she may not be considered a household name, mainly because of a rebellious refusal to do anything other than act.
Unlike her contemporaries, Reilly prefers to wear her fame lightly and is seldom spotted on red carpets, or posing for fashion magazines. Reilly has never really enjoyed the questionable perks of being a starlet because she has her own unique voice and wouldn't do just anything unless she agrees with it. A complete natural, find out why Kelly Reilly is considered too bright a star to remain in the shadows.
Kelly Reilly's Early Life and Childhood
The British actress was welcomed into the world on July 18, 1977. Kelly Reilly was raised by her Irish parents in her hometown of Chessington. Kelly and her brother Neil had a decent Catholic upbringing as their father retired as a policeman while their mom retired as a healthcare front desk officer. Kelly Reilly's acting ambitions were evident from an early age. Thus, she began honing her talents with drama lessons while studying at Tolworth Girls' School in Kingston.
Career Achievements
Despite her parents' misgivings, Reilly ditched drama school and left home at age 16 to fully pursue a career in acting. However, she first had to do some odd jobs like waiting tables in order to make ends meet. Thankfully, after several auditions, she landed her first role at the age of 18 portraying the character Polly Henry, in the hit British show Prime Suspect 4. In that same year 1995, she featured in another TV series The Biz.
Kelly Reilly has barely stopped since her debut year but has gone on to clinch lots of enticing roles, establishing herself as a star actor of her generation. Some of her notable small screen features include The Ruth Rendell Mysteries (1996), Rebecca (1997), ITV's Above Suspicion (2009-2012), ABC's medical drama Black Box (2014), and True Detective (2015). Kelly's more recent TV features are Britannia and Yellowstone.
On the big screen, Kelly Reilly can be recognized for outstanding roles such as Amy in Last Orders (2001), as Maureen in Mrs Henderson Presents and as Caroline Bingley in Pride & Prejudice both released in 2005. She also played the role of Wendy in the 2002 movie L'Auberge Espagnole, and its sequels Les Poupées Russes (2005), Casse-tête chinois (2013). Her other film credits are Me and Orson Wells (2008), Sherlock Holmes (2009) and its sequel Sherlock Holmes: A Game of Shadows (2011), Flight (2012), Innocence (2013), Calvary (2014), and most recently, Eli (2019).
Kelly Reilly is a thorough thespian with credits on stage too. She is renowned on the British stage for her roles in Elton John's Glasses (1997), The London Cuckolds (1998), The Graduate (2000), After Miss Julie (2003), Piano/Forte (2006), and a 2009 production of Othello.
See Also: Sonya Cassidy – Bio, Movies, TV Shows and Family Life of The Actress
Reilly's outstanding performances have earned her several awards. Particularly, she is a two-time Laurence Olivier Award nominee for her stage roles in Othello and After Miss. Again in 2005, Kelly was crowned the Best Newcomer at the Empire Award for her role in the film Miss Henderson Presents. Reilly is also a 2012 recipient of the Spotlight Award following her outstanding performance in the movie Flight.
Kelly Reilly's

Family
Kelly Reilly is happily married to her heartthrob Kyle Baugher, a New Yorker. The lovebirds became an item in 2010 and two years later, they exchanged nuptial vows in a lavish ceremony. Their union has not produced any kids yet, however, Reilly has since made America her permanent base. However, she and Kyle have homes in Manhattan and the Hamptons and divide their time between the two cities.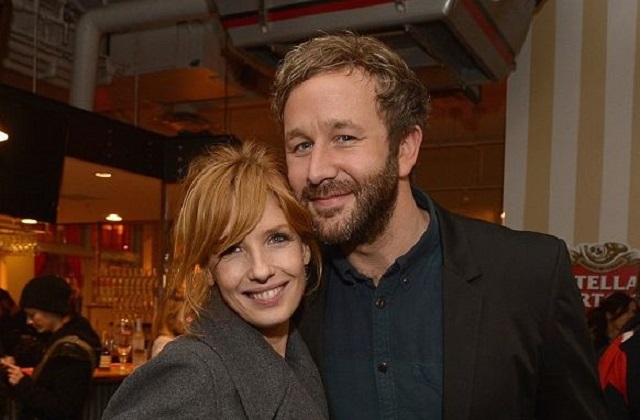 Prior to her husband Kyle Baugher, the actor was romantically linked to her colleagues JJ Field (2000-2002) and Jonah Lotan (2006). Two years later, Kelly Reilly was speculated to be dating filmmaker Guy Ritchie, but the pair debunked the rumors.
Other Interesting Facts About The Actress
1. The British actress is active on social media. While Reilly may not be present on all popular social networking platforms, she is active on Instagram.
2. Kelly Reilly has impressive physical features. The green-eyed actress stands at an average height of 5 feet 6 inches, complemented by the weight of about 56 kg. Her body measurements are bust – 35 inches, waist – 25 inches and hips – 36 inches.
3. Reilly's professional endeavours have undoubtedly been financially rewarding. Although the actress has not disclosed her exact salary, she currently enjoys a net worth pegged at about $5 million.