Kavan Smith is a Canadian actor who has appeared in several Hallmark Channel productions over the years. He has built an impressive filmography of films and TV shows since 1993 when his screen career began. Between 2000 and 2002, Kavan was involved in three feature films – See Spot Run, Stark Raving Mad, and Mission To Mars.
Kavan has been part of several notable projects across North America in recent years. Some of these projects include the highly famed 1996 CBS miniseries, Titanic, where he played the Fifth Officer. He was also on the set of Mission to Mars as Nicholas Willis (2000). He was on Sci-Fi Channel's series, Stargate-SG1 and Stargate Atlantis as Major Evan Lorne. He also appeared in the USA network's The 4400 as Jed Garrity. Despite having had such a long and thriving acting career, movie lovers recently seem to associate Kavan with When Calls The Heart, Hallmark Channel's most watched and longest-running TV series so far. In When Calls The Heart, Kavan plays the role of Leland "Lee" Coulter opposite Pascale Hutton.
Biography 
Going by official records, Kavan Joel Smith was born on the 6th of May 1970 in Edmonton, Alberta in Canada. His parents divorced quite early in his life which led to him and his brother being raised by their father.
At school, Kavan Smith showed much promise in football and martial arts, but along the line, he took a stronger interest in acting. This was surely a considerable influence in his path to becoming the famous actor as he is today. The actor also attended the University of Calgary to study economics; but he eventually dropped out, choosing study performing arts instead. Needless to say, it is a decision that has paid off for the Canadian actor in the long run.
Is Kavan Smith Married, Who is The Wife?
Due to their roles on When Calls The Heart, Kavan Smith and Pascale Hutton have widely been considered an on-screen couple to note. This is impressive considering neither of them were part of the cast at the start of the series; however, they quickly became the viewers' favorites as the series kept progressing. They have also regularly been referred to as 'the best couple on TV' by devoted fans of the show. This has since fueled the rumor that they are either married or at least, romantically involved with each other. But, how close to the truth is this rumour?
The rumors couldn't be further from the truth; first off, it is public record that Pascale Hutton got married in 2002 to Danny Dorosh, a fellow actor. In the years following their wedding, she has had at least two kids with Danny. And since there's no record of any divorce ever between Pascale and her husband, this completely rules out any possibility of a marital relationship existing between her and Kavan.
Coming to Kavan Smith himself, he is known to be quite media-shy when it comes to issues relating to his marriage, family or personal life. He only makes oblique references to his wife and family, and those comments are quite rare. As a result, it has been difficult to find out the identity of Kavan Smith's wife at the moment or whether they are still together.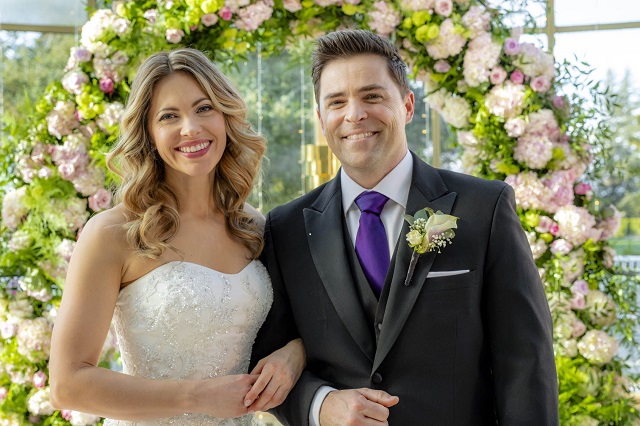 But this is not to say that there are no clues whatsoever, pointing us to some details about Kavan Smith's marital life. For instance, there is a media report of Kavan himself once mentioning having a low-key wedding. And, while he would rather keep the name of his wife as a closely guarded secret, indications have since emerged that Kavan had wedded Corrine Clar who was the casting director for Stargate Atlantis in which Kavan Smith had appeared in from 2005 till 2009, as already mentioned.
See Also: 20 Popular Actors And Actresses Who Died Too Young And At Their Prime
Other Facts You Must Know
Kavan Smith's height is recorded to be 1.75m while his weight is listed as a commensurate 175 lbs. There is no denying the actor is in great shape which makes him an excellent choice for numerous on-screen roles. As previously mentioned, the actor enjoyed Martial Arts and football, which easily explains his enviable physique.

Fact Check: We strive for accuracy and fairness. If you see something that needs updating,