Katt Williams is an American stand up comedian, actor, voice artists, and rapper. He is a talented entertainer who has thrived in various aspects of the entertainment business, but the "Wild 'n Out" star is believed to have made most of his money from stand-up gigs. Katt was born Micah Sierra Williams on September 2, 1971, in Cincinnati, Ohio, and raised in Dayton, Ohio. He began performing stand up comedy in his neighborhood, and at the age of 13, he emancipated himself from his parents and moved to Florida, where he began working as a street vendor.
Katt also continued to hone his comedy skills by performing at various local clubs nationwide, including Oklahoma and Oakland. During his brief stay at Oakland, he joined the Nation of Islam, an African-American religious and political movement. His stand up career received quite the boost in the late '90s when he began performing at The Improv, The Hollywood Park Casino, The Icehouse, The Comedy Club, and BET's Comic View.
Katt Williams' Career Exploits & How He Made His Wealth
While his stand up career began to gain momentum, Katt got his showbiz big break as an actor. He made his debut acting role in 2002's police procedural drama series, "NYPD Blue." The same year, he gained worldwide recognition for his first film role as Money Mike in Ice Cube's stoner comedy film "Friday After Next." The film was met with tepid reviews and performed mildly at the box office, grossing $33.5 million from a $10 million budget.
Katt continued his success on TV with shows like "The Tracy Morgan Show" and "My Wife and Kids." His popularity surged after his role on Nick Cannon's MTV sketch comedy and improv show "Wild 'n Out." Katt has appeared in other TV series like "The Boondocks," where he had a voice role and "Short Circuitz." His other movies include "Rebound" (2005), "Norbit" (2007), "The Perfect Holiday" (2007), "Epic Movie" (2007), and "First Sunday" (2008).
There was a time Katt Williams has an estimated net worth of $10 million. His fame from his numerous TV and movie roles helped to establish him as a mainstream comedian. His first comedy special "Katt Williams – Live: Let a Playa Play" was released in 2006. The same year, he released his first HBO comedy special entitled "The Pimp Chronicles, Pt. 1." This was followed by "Katt Williams: American Hustle", a 2007 stand-up/comedy movie. His second and third HBO specials entitled "It's Pimpin' Pimpin'" and "Kattpacalypse" got released four years apart in 2008 and 2012, respectively.
Katt Williams continues to take up movie roles, but his stand-up comedy tours remain his major money-making venture. In addition to acting and stand-up, Katt is also an occasional musician. He released his debut studio album "It's Pimpin' Pimpin'" under Warner Bros in 2009. Beyond this, he has collaborated with the likes of The Game, DJ Drama, Lil Scrappy, and Lil Jon. The comedian voiced himself in the Rockstar North game, "Grand Theft Auto IV." While it is difficult to tell what he precisely earned from each of all these efforts, it is known that they all contributed to his wealth.
See Also: Top 10 World's Highest-Paid Comedians
Run-ins With The Law Has Cost Him Much
Katt Williams' run-ins with the law are as numerous as his showbiz gigs. But fortunately, they have done little to hamper the success of his career. Katt has been brought in for countless charges ranging from guns and drug possession to theft, assault, and battery. He has also been fined as much as $5 million in punitive damages.
In late 2012, he canceled a slew of shows and announced his retirement from stand up comedy following an incident in Seattle, which led to his arrest. However, 3 days later, he announced his comeback. He ran into some serious trouble in late 2016. Williams allegedly assaulted his bodyguard after he failed to participate in criminal activities and earned himself a lot of trouble in the aftermath.
Guns, drugs, and $16,000 were seized from Katt William's apartment following a police raid. Williams pleaded no contest to the charges. The negotiation deal included a ban from Hall and Dawson counties and a 5-year probation that could be reduced to 2 should he adhere to the terms of the negotiation deal. Williams was ordered to restrain from the bodyguard, pay $7,500 in restitution, and perform 100 hours of community service. More to that, he was also required to submit to treatment and evaluations for anger management, substance abuse, and impulse control.
In all, his run-ins with the law have cost him a great deal of his fortune that it has been estimated in some quarter that Katt is only worth $1.5 million at the moment.
Meet Katt Williams' Exes and Kids
Katt Williams' love life has been quite dramatic and interesting, as much as his career and other aspects of his life. Among other things, his sexuality has been questioned due to his history with a man known as Fiazon Love. Love once expressed during an interview session that he thinks the comedian is struggling with a desire to be gay.
Despite that, the comedian is believed to have been married twice. First to Quadirah Locus, but the two broke up in 1995. Apart from her name, much isn't known about the woman, just as it is difficult to tell why they parted ways. Nonetheless, the Quadirah-Williams union was blessed with two kids named Micah and Jessica. The comedian got custody of Micah after the divorce and adopted six more children later on.
Due to some of his run-ins with the law, he has endangered his children on several occasions. The most popular of his kids is Micah Stephen Williams; he is an actor admired for his role as Emmett in the Disney Channel sitcom, Good Luck Charlie.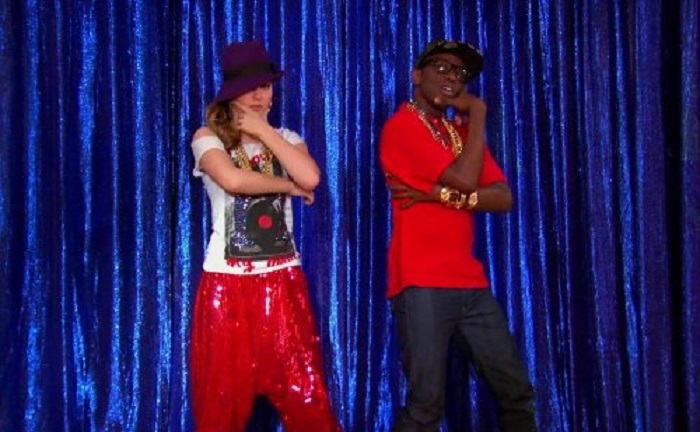 The Truth About His Relationship With Eboni Gray
It is believed that Katt Williams later got married to Eboni Gray and that the union failed like his first marriage. But then, there have been reports that indicated the two were never married, at least for Katt. There was a time Eboni dragged Katt to court asking for an annulment; the request was reportedly denied because there was no public record of them getting married.
Many years later, Eboni would drag Katt to court again. This time, she asked for $2.5 million a month in spousal support. According to her, she helped the comedian with legal fees and rent among other things throughout the trials he faced. The actor has maintained that he never had any romantic relationship with the woman. Asides Eboni, Williams has also been in relationships with Arica Kane and Jhoni Blaze.