It is a story as old as time. Celebrity meets another celebrity, they fall in love and get married, then it ends. The cycle of sad endings to marriages is built into the core of Hollywood and even new superstars from the premier entertainment industry, such as Kaley Cuoco and Ryan Sweeting are not immune to the phenomenon. The couple had one of the shortest marriages in Hollywood, lasting just two years together.
Since they got divorced in 2016, they have both moved on with their respective lives but being exes, it is still worth observing how both celebrities are doing since they went their separate ways, particularly in their finances, which is the only measurable metric for this comparison.
Take a look at how much Kaley Cuoco and Ryan Sweeting are worth now by reading below.
Kaley Cuoco Net Worth Is $55 million
We start with Kaley Cuoco, who is the most famous between both the two of them and she has the show, The Big Bang Theory to thank for that. The Camarillo, California-born actress starred on the show as Penny throughout its entire twelve seasons. During her run on the show, Kaley Cuoco was one of the highest-paid actresses in television, earning as high as $1 million per episode on the show, which is a lot of money for a show that averages between 23/24 episodes per season.
Even after she took a pay cut to fund the salary increase of her co-stars, Kaley was still earning as much as $900,000 per episode in the last two seasons of the show, which is a lot of money across a combined 46 episodes, at $41.4 million.
While Kaley Cuoco's large net worth can always be attributed to The Big Bang Theory, she has also made some income from other projects in an acting career that began over twenty-five years ago in 1992. She began her career by appearing in the TV movie, Quicksand: No Escape, starring as Connie Reinhardt. Her regular appearance onscreen did not begin until 1994 however, with an appearance in an episode of the TV show, Northern Exposure. Since then, Kaley has made over 60 appearances in both movies and TV shows, featuring credits in major productions like 8 Simple Rules, Charmed, Bratz, Cougar Club, The Last Ride, and plenty others.
Kaley Cuoco is mostly known as a TV actress but she has also made a considerable number of appearances in movies, where she has mostly featured in comedies and romantic comedies.
In movies, she has mostly played a supporting role and her movies have earned over $462 million in the global box office. When Kaley has been a lead actress or been a part of a leading ensemble, her movies have made just over $80 million at the box office.  Some of her high earnings movies include Hop, The Wedding Ringer, and Alvin and the Chipmunks: The Road Chip, where she voiced the character, Eleanor.
Combined with money earned from advertising and brand endorsements, it is no wonder that Kaley Cuoco is worth as much as $55 million. She also owns her own production company, Yes, Norman Productions, which is named after her dog. The company, which was founded in October 2017, has already shown signs of becoming a top production company, having signed an exclusive multi-year first-look production deal with major Hollywood studio, Warner Bros. Television.
The company has also produced its first major show, the animation series, Harley Quinn. It is also producing the show, The Flight Attendant, both of which will star Kaley Cuoco. With her production company taking off, Kaley is set to be worth a whole lot more in the near future.
Ryan Sweeting's Net Worth Is $2 million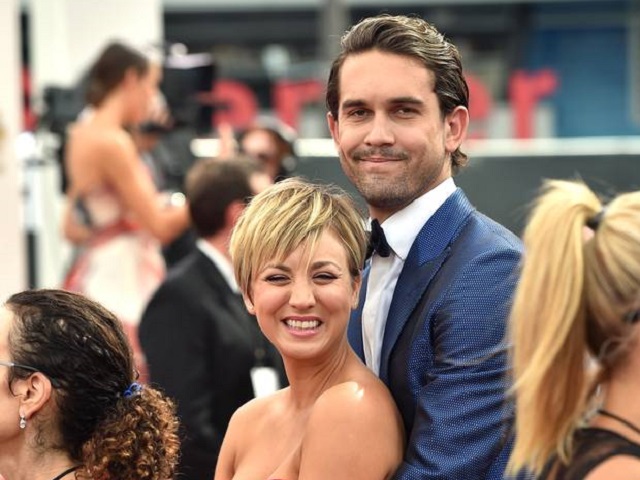 Unlike many major Hollywood actresses, Kaley Cuoco was not married to a fellow actor like herself, but rather to a former tennis player, Ryan Sweeting. He is a former tennis player who played professionally between 2007 and 2015. As a tennis player, Ryan Sweeting was not a highly successful player, and one might even be hard-pressed to call him a modestly successful tennis player.
The former player was born in Nassau, Bahamas and began his career with hopes of a long and fulfilling career in the Juniors, where he won the US Open Boys' Singles title. It was a start to his journey as a tennis player that suggested that he was headed to the big leagues. After a couple of years in the amateur levels between 2005 and 2007, during which he competed in the NCAA competition and even the US Open, making it past the first round, he turned professional in 2007.
His professional career saw him compete at various major tennis competitions, like the Australian Open, the French Open, Wimbledon and the US Open. He played a total of 92 games in the singles category as a professional tennis player, winning 35 and losing 57. His only career title in the singles category came in the ATP World Tour where he won against Japanese player, Kei Nishikori at the US Men's Clay Court Championships. The victory earned him the biggest contributor to his net worth, as he won a prize money of $1 million.
In the Doubles category, Ryan Sweeting did not have much success either as he played a total of 31 Doubles games, losing 26 and winning 7.
Throughout his career, Ryan highest ranking in the singles category placed him at No. 64 while he fell at No. 139 in the Doubles category. Since he retired, not much has been known about him professionally, with his only major splash in the news other than his tennis career being his marriage to Kaley Cuoco.
Along with a divorce settlement of $195,000 as well as $55,000 that was paid to him by Kaley for personal trainers and attorney fees, and an extra $165 thousand, Ryan Sweeting has accrued a modest net worth of $2 million.
So, a little comparison shows that between both celebrity exes, Kaley Cuoco is making a lot more money than her ex-husband, a fact that was proved shortly after their marriage ended and she signed a $72 million contract for The Big Bang Theory, and thanks to a prenuptial agreement, Kaley is not legally obligated to share any of it with Ryan as spousal support.
Kaley Cuoco and Ryan Sweeting – Relationship Timeline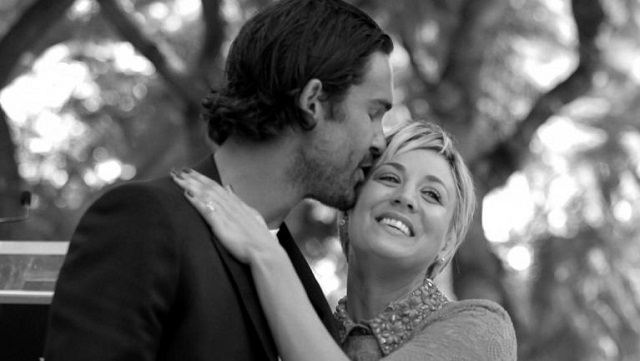 Unlike stories of long courtships and engagements that are customary in a majority of the world and Hollywood itself, Kaley Cuoco and Ryan Sweeting dated for just three months before they got engaged to each other. They say when you know you know, but the way this relationship ended makes us think they could have waited a little longer. Here is a timeline of their relationship, from dating, courtship to marriage and divorce.
July 2013
Kaley Cuoco, who was at the height of her popularity with The Big Bang Theory being the number one comedy on TV was spotted with Ryan Sweeting.
Although they both declined to define their relationship, it became popular knowledge that the actress and the tennis player had become a thing.
September 2013
Three months after it was confirmed to the media that they were in a relationship, Kaley Cuoco and Ryan Sweeting announced their engagement.
The engagement came as a shock to several fans of the actress with some scepticism on the parts of a minority.
December 2013
The rapid speed with which everything began with Kaley Cuoco and Ryan Sweeting culminated in a wedding just three months after their engagement on the 31st of December, 2013.
The wedding, which merged into New Year celebrations was a fire and ice themed wedding that has friends, family, and co-stars of the actress in attendance.
September 2015
Kaley Cuoco and Ryan Sweeting's marriage ended just as quickly as it began. The actress and the former tennis player got separated on the 3rd of September 2015.
May 2016
After almost a year of being separated, Kaley Cuoco and Ryan Sweeting got divorced officially on May 2016, ending their marriage after just 21 months.
About what led to the divorce of the couple, Kaley reportedly left the marriage as a result of Ryan Sweeting's addiction to painkillers. According to Kaley, the former tennis player got addicted to painkillers after he got back surgery in 2014; despite her attempts at getting him off the pills, including trying to get him to rehab. Following Ryan's refusal to get clean, she decided to move on from the relationship.
Since the marriage ended, both Kaley Cuoco and Ryan Sweeting have moved on from the fire dumpster that was their marriage, most notably Kaley, who has gotten married to Karl Cook, a professional equestrian who is also the son of the billionaire, Scott Cook.
The couple was together for a year in a relationship that began sometime in late 2016 and they got engaged on the 30th of November, 2017. The engagement, which was on Kaley Cuoco's birthday became a marriage about six months later on the 30th of June, 2018.
See Also: Nicole Lz – Bio, Married, Divorce, And Relationship With Adam Lz
The couple has remained together ever since with zero suggestions of unhappiness in her marriage to the equestrian.
As for Ryan Sweeting, he has lost a bit of his presence in the news since the divorce from Kaley and so far, we cannot determine if he is in a relationship. At the moment, the former tennis player is believed to be a single man.