Even though Korean Pop bands have taken over the Pop Band music space that was once inhabited by Western music bands, they are still susceptible to the same old curse of disbandment. Disbandment, many would say, is an inevitable moment in the life of a band, and it is never a question of if, but of when. Since K-Pop groups have become the dominant music bands in the world, fans wonder some of their favorite groups will disband, putting an end to the music.
We are no Nostradamus, but from news articles and the structure of the Korean music business, we have predicted a couple of bands whom we think will disband soon.
K-Pop Groups Who May Disband And Why
1. BTS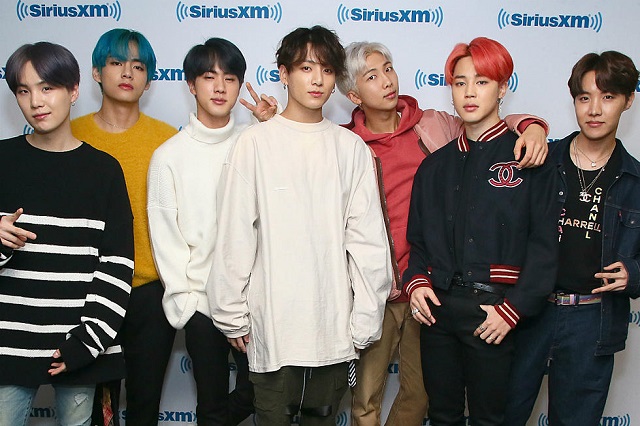 As far as K-Pop bands go, we doubt there is anyone currently bigger than BTS. The group has been on a wild ride in the past couple of years that might not be matched anytime soon. They are the first K-Pop act to receive a Grammy nomination as well as the first to appear on the long-running sketch comedy series, Saturday Night Live. But we don't think the music will go on for long, even though it might not necessarily end.
So why do we think BTS will disband by 2020? Well, that is because South Korean requires all non-disabled men between the ages of 21 and 28 to serve a minimum of 21 months in her military, an age range that all seven members of the group belong to. Although there is usually an exemption for athletes and musicians, it will not be applying to the K-Pop band, which is why we think they are likely to disband.
Any member of the Bangtan Boys leaving to serve their fatherland will, at the very least, cause a temporary break up of the band. And even though the K-Pop group renewed their contract with Big Hit Entertainment till 2026, we might find that such a long time apart might lead to the loss of chemistry of the group and eventually cause them to disband.
It certainly won't be the first time in human history taking a break would lead to an eventual breakup.
2. 24K
24K, a boy band under Choeun Entertainment, debuted in 2012. The group began with four members, Cory, Seokjune, Kisu, and Sungoh.
Since it came into existence, even though it has enjoyed its own share of global popularity, including a World Tour in 2017-2018, it has struggled to put out a body of work consistently. The band has only released one album so far, The Real One, although it has released five Extended Plays projects.
Still, it hasn't been enough to put it among the leading K-Pop bands in the world. Combined with the fact it has had to recycle its members since it came to existence (only Sungoh remains of the original lineup), we think the shelf life of this band is very limited, and it wouldn't be a surprise if it officially disbands in the next year or two.
3. Boys Republic
If you are a fan of the Boys Republic, the South Korean boy band that came into existence in 2013, then you probably know by now that the group is currently on an indefinite hiatus.
The band, which consists of five members – Onejunn, Sunwoo, Sungjun, Minsu, and Suwoong released only one album, three EPs, and a couple of singles before it announced it was going on its hiatus in 2018.
Even though the band says it is on hiatus, there is no guarantee it will be returning to active music, especially when it barely released any music before its break. We think this announced hiatus is a precursor to an eventual breakup, and we expect to see developments to that effect in the next year or thereabout. At the very least, we expect some of the members to join other entertainment companies.
4. A.cian
The K-Pop band, A.cian, is in a similar situation with 24K. The group was established in 2012 under Wings Entertainment, and it hasn't released any music since 2016.
The band currently has four members, Jungsang, Jin. O, Hyeokjin, Sanghyun, and Jungsang, but has gone through several members since its existence, which is not a good sign of longterm stability. It has seven former members already.
It released the album, Stuck, in its debut year, and has released a couple of single albums, Ouch and RelAcian, but nothing substantial or popular enough to keep it alive for long.
The most recent work of A.cian is the single, Take Care In Summer, which was released in 2016. The single did not chart, and nothing has been said of the band since, not even the announcement of a hiatus. As a result, we think this K-Pop group will get officially disbanded in the next year.
5. KNK (Keunakeun)
KNK was established as an amalgamation of trainee singers from different companies under the company, YNB Entertainment, as the company's first male idol group in 2016.
Typically, K-Pop bands tend to have a shelf life of seven years, because that is the average length of contract signed with the various entertainment companies who bring them together, but KNK, all within three years of their existence, have found themselves without a company after YNB Entertainment terminated their contract in September 2018.
The group is technically still together, although one of its original members, Kim Youjin, has left the group. One imagines it cannot be very long without a company, which could lead to the disbandment of the K-Pop group.
6. After School
The South Korean girl group is the property of Pledis Entertainment, and it came into existence in 2009. Between 2009 and 2015, the group released three albums, two compilation albums, and several singles, selling more than 12 million copies of their work.
Among the K-Pop groups on this list that will think will disband, After School is one of the busiest, and over the course of a decade, established itself as one of the most popular South Korean exports.
The band operates a system similar to traditional school with admission and graduation, and as a result, has had more than eight members, and currently has three, Raina, Nana, and E-Young.
Since the group's last published project in 2015, each member has gone on to do their own thing, several of them becoming actresses and models, but the K-Pop group itself hasn't disbanded. We expect that to change soon, however.
7. JYJ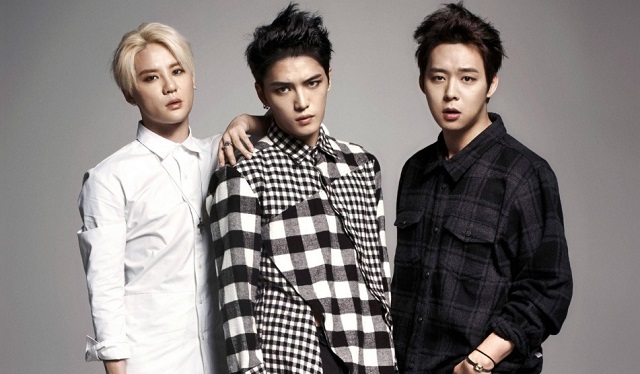 Three boys came together to form the pop band, JYJ – Junsu, Yoochun, and Jejung. The group came into existence in 2010, and even though it is very much alive, it is not without the chances of disbandment looming over its head.
JYJ, before BTS came and took over, was one of the most popular K-Pop groups in the world, gaining its popularity from the three released albums and two EPs. But its fame died down after it went into a hiatus in 2014, one of the reasons being the fulfillment of their military service.
Over the course of the next four years, members of the group took turns in completing their military service, ending with the return of Kim Junsu in November 2018. Earlier in the year, Yoochun, a member of the band, was expelled from the group after failing a drug test.
With just two members left in the group and no addition of new members, there is a strong chance that JYJ will be one of the K-Pop groups to disband in the near future.
8. Sunny Hill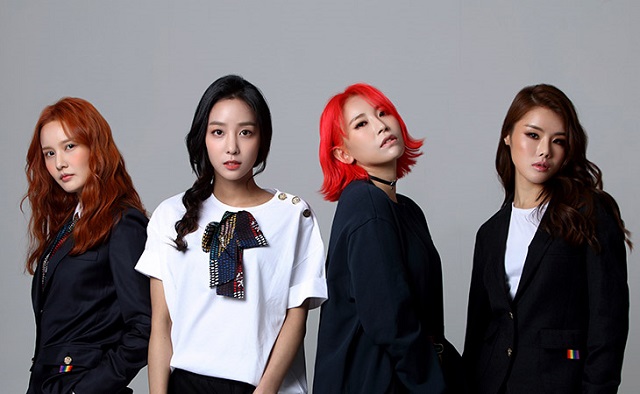 It used to be a co-ed group, then it became a girl group, and if indications are anything to go by, soon, there won't be a group. Sunny Hill has been in existence since 2007, making it one of the oldest K-Pop bands today.
The group used to consist of Jubi, Misung, and Janghyun, along with Bitna, Kota, Eunju, and Geonhee, but it is now only left with the last four.
Sunny Hill hasn't released any music since 2016 and it might be the sign of impending disbandment for the K-Pop group. Before their hiatus, they released an album, Sunny Blues, three single albums, and four EPs. One thing is for sure, if they eventually disband, it won't be for the lack of success.
9. f(x)
If you are a fan of the South Korean girl group, f(x) signed onto SM Entertainment, you might want to prepare yourself, but there is a small indication that the group will continue to be in existence beyond 2020.
The group initially consisted of five members, Victoria, Amber, Luna, Krystal, and Sulli, but has just two members left, Victoria and Krystal. Sulli left the group in 2015, while Amber and Luna departed the group after they failed to renew their contract with the group's managing company, SM Entertainment.
It will not be the end of the world for the K-Pop group members if they officially disband. Most of them have been enjoying a significant degree of success as models, solo singers, and actresses since the group went on hiatus in 2016.
During their time together, they released four albums, two EPs, two single albums and 18 singles. There is plenty in the archives for f(x) fans to enjoy if and when the disbandment becomes official.
10. B1A4
Wrapping up our list of ten K-Pop groups will think will disband is B1A4, the South Korean boy group managed by WM Entertainment. The group has been in existence since April 2011, and even though it hasn't released any new music since 2018.
See Also: Roseanne Park (Rosé) – Age, Height & Biography of the Black Pink Star
The group has also lost two out of its four founding members, Jinyoung and Baro, after they failed to renew their contract with the entertainment company. With the third member, CNU heading to military service, there is very little hope that this band will be around in the next couple of years.