If there were only a few reasons fans get glued to the American Big Brother television reality game show, Julie Chen is definitely one of them. Quite a talent, her work on the show has been a reflection of ethics, skills, and she is now entirely focused on her career on the show since leaving CBS Daytime talk show. But many are curious why she has retained her hosting job on Big Brother for the past decade. Here is everything to know about the media personality who is also the wife of Les Moonves.
Who Is Les Moonves' Wife Julie Chen?
The famous actress was born with a longer name – Julie Suzanne Chen – in Queens, New York, on January 6, 1970. She was bred with two elders siblings; Gladys and Victoria by their Chinese parents Wan Ling Chen and David Y Chen who migrated to the United States many years ago.
Chen's educational history shows that she is well-read. She had her junior school education in the Whitestone area of Queens and later got into St. Francis Preparatory School, a Catholic school in her hometown where she graduated from in 1987. She studied broadcast journalism and English at the University of Southern California and graduated with a  degree in 1991.
According to Julie Chen, her earliest media inspiration was a famous Asian broadcaster named Kaity Tong whom she saw broadcasting on ABC. At that time, it was a huge accomplishment to see an Asian on TV so she was inspired to a great extent seeing Kaity on TV. From that point,  she knew it was something she could do. With the support of her mother, Chen started to pursue her dream even when she was still a student.
Her first experience in broadcasting was in 1990 when she was still in school, interning at CBS Morning News with Andy Cohen. Her duties at the time were mostly to copy faxes and take phone calls. Chen's stay there gave her the confidence to apply for a job at ABC, and subsequently joining the network's NewsOne for one season as a desk assistant.
Through her hard work and commitment, she was promoted to work as a producer. Julie Chen worked in that capacity for the next three years before moving to Dayton, Ohio to take up the job of a local news anchor for WDTN-TV. From 1995 to 1997, Chen remained with the network. At the end of her stay at WDTN-TV, she began working with WCBS TV in New York City.
In 1991, Chen returned to CBS, this time as a professional, anchoring Morning News, This Morning and The Early Show. Her new duties saw her work with remarkable broadcasters such as Maggie Rodriguez, Bryant Gumbel, among others. In 2000, she became the host of the American version of Big brother – the show which she would anchor till date. In 2010, Chen was named as the co-host of CBS Daytime talk show.
Beyond broadcasting, Julie Chen has also made appearances in several movies including The Fairly Odd Parents, Jane The Virgin, Madam Secretary, The Comeback, among others. She was also a guest star in NCIS: Los Angeles episode "In the Line of Duty" where she played the character of an ambassador.
Here's Why She's Still The Big Brother 2019 Host
Chen gave up her career in CBS Daytime talk in support of her husband weeks after the former CBS executive, Les Moonves was forced to resign following sexual misconduct allegations leveled against him by a number of women.
Considering this, many thought Julie Chen's career in Big Brother was also going to be over. However, she seems to have become a staple of the show as she hosted Big Brother 20 and 21 in 2019. To further prove her support for her husband, she signed off the episodes with the mantra "I'm Julie Chen Moonves" instead of Julie Chen she used before her husband's sex scandal.
If you're wondering why she returned, well there is no known reason. But by all indications, her contract with the show seems to have covered the show's 21st season. Plus, her soulful style and genuine commitment have made her America's favorite TV host. Her performance shows that she is a competent hand and sort o the show's life.
Other Facts To Know About Julie Chen
Julie Chen's Husband and Children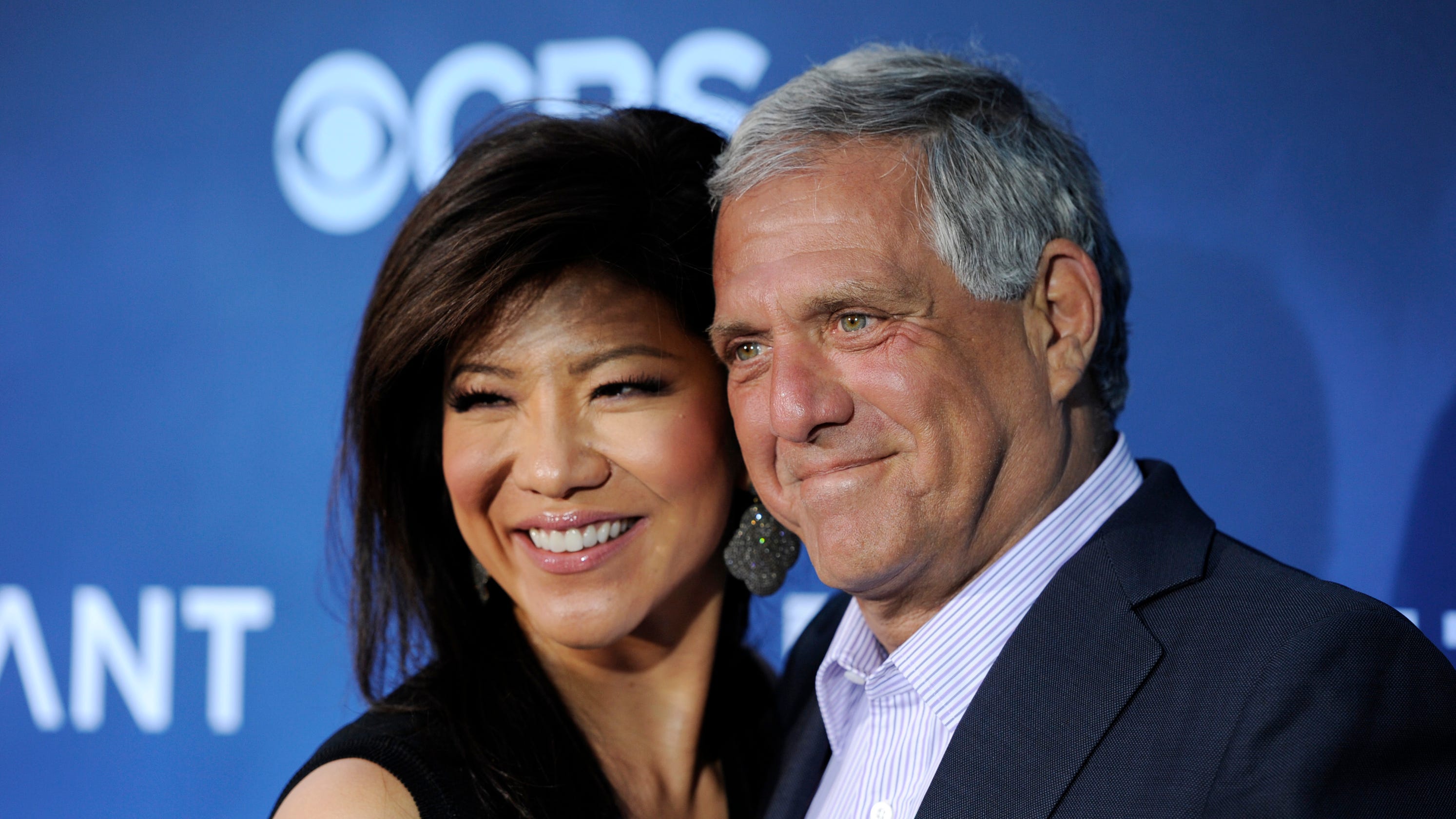 Since 2004, Julie Chen has been the wife of the President and Chief Executive Officer of CBS Television Leslie Moonves. The duo met during her early days on CBS. However, at that time, Leslie was still married to his now ex-wife Nancy Wiesenfeld Moonves. In 2013, Nancy filed for a divorce citing irreconcilable differences. Their divorce proceedings were filled with drama involving huge financial disagreements.

In 2004, when the battle died down, Chen and Moonves walked down the aisle in a ceremony that held in their private home located in Acapulco, Mexico. Together, they have a son Charlie Moonves who was born on September 24, 2009. Chen is also a stepmother to Moonves children from his previous relationship. They're Adam Michale and Sara Moonves.

Read Also: 15 Richest TV Hosts In America And Their Net Worth Revealed


Chen can speak English and Mandarin Chinese though she doesn't consider herself a flawless speaker of her local language.

Chen is 5 feet 5 inches tall. She keeps her body in shape with daily yoga practices though her weight isn't known.

Chen had gone through blepharoplasty early in her career after she was pushed by her previous news director and a high-profile agent to make her eyes look a lot less Asian so as to be appreciated by the audience. Blepharoplasty is a type of plastic surgery performed to modify the eye region of the face or to correct defects, deformities, and disfigurations of the eyelids.

Fact Check: We strive for accuracy and fairness. If you see something that needs updating,