Joshua Snyder is an American actor and social media star best known for his excellent roles in movies and TV shows such as Blacked Out, Days of Our Lives, General Hospital and CSI: NY, among others. In addition to his acting career, Joshua is also a YouTuber popularly known for his YouTube channel called Baking with Josh.
Keep reading to learn more about the multi-talented star including information on his biography and other interesting facts below.
Joshua Snyder's Brief Biography
The prolific actor was born on the 11th of November 1977 in Colorado, Denver in the United States. He was born to American middle-class parents and he spent his early years in Colorado along with his mother and two siblings named Jori and Josi. There is no information regarding his father, who he is and what he does. While growing up, Joshua schooled at Northglenn High School and proceeded to get his bachelor's degree from the University of Colorado.
After he graduated, Josh began his acting career by starring as Trey Bryan in the 2005 movie Shopgirl. Since then, his wonderful acting skills have fetched him interesting roles in several other movies to date. In addition to his acting career, Josh also followed his passion for food; thus, starting a YouTube channel where he teaches his followers how to bake different pastries. Through his channel, Joshua has garnered a huge fan following and his popularity has been on the increase since then. Learn more about Joshua Snyder in these five interesting facts below.
1. He Has Played Prominent Roles in Movies and TV series
Joshua Snyder has appeared in a good number of movies and has garnered fame through his wonderful acting style. He made his first film appearance in 2005 when he appeared in Shopgirl. After that, his performance in the movie made way for him to get more offers from top Hollywood filmmakers. Some of his notable movies and TV series include Blacked Out (2016), Guilt by Association (2015), Unrequited (2014), Days of Our Lives (2012), Hard Breaker (2010), Without a Trace (2008), and One Tree Hill (2006), and more.
2. He Got Hitched in 2016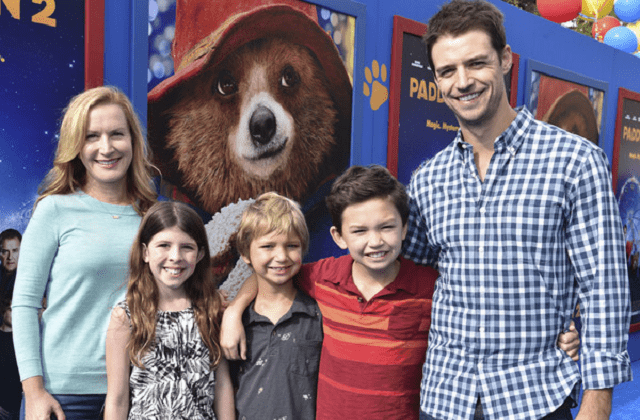 While the talented actor has garnered fame through his blossoming acting career; he also has a blossoming love life. Joshua is happily married to a gorgeous American actress named Angela Kinsey. The interesting couple met each other a few years ago and they walked down the aisle in November 2016. Their wedding ceremony took place in Topanga, California with their close pals, kids, and family members in attendance.
Prior to their marriage, his wife already had a daughter named Isabel Ruby Lieberstein with her former partner Warren Lieberstien. Joshua, on the other hand, also has two sons Jack and Cade from his past relationships. After their marriage, Angela accepted Jack and Cade while Joshua also became a father to all three children. They have been living happily ever after and there is no sign of separation or marital issues between them.
3. Joshua Snyder is Very Active on Social Media
Just like many other stars in the industry, Joshua is also a well-known social media star and has garnered a huge fan following on social media platforms such as Instagram and Twitter. In addition to that, he runs a YouTube channel where he shows his fans different cooking and baking recipes, some of which include salad, yogurt, and cookies, among others. Not just that, he has also appeared on several shows on the Food Network and other online forums. Amazingly, Joshua's channel has become a family channel as he features both his wife and children on his videos. So far, his channel has gotten over eighty thousand subscribers.
4. Joshua Snyder Has a Huge Net Worth
Joshua Snyder has undoubtedly made huge wealth for himself and is currently living a luxury lifestyle. Through his YouTube channel, the star has signed endorsement deals with notable brands and companies. He reportedly makes over fifty thousand dollars in salaries annually and his net worth is said to be running in millions. Notwithstanding, his net worth is currently under review and cannot be ascertained at the moment. Meanwhile, his wife, Angela currently has a whopping net worth of $12 million.
Read Also: Who is Seargeoh Stallone – Sylvester Stallone's son? 5 Facts You Must Know
5. His Height and Measurements
The actor has a great physique and a slim build; all thanks to his frequent trips to the gym. In addition, he is also a fan of healthy eating and most of his recipes have equally helped him in that regard. Joshua is very tall; standing at 6 feet 1 inch (1.85 m) with commensurate body weight. While he has an ideal body, his body measurements cannot be ascertained at the moment. His hair and eyes are both brown in color while his shoe/feet size is currently not available.