Every generation welcomes a new set of music artists, those who emerge out of the challenges and truths of the generation and go on to create art that inspires the next generation. Since music became a business, there has been a continuous cycle of emergence, inspiration, and retirement and in the 21st century, for the generations often referred to as Millennials and Gen Z, Jonah Marais is the emerging artist.
Jonah Marais, who is a Millennial/Gen Z himself has become a full-fledged musician ever since he took the plunge as a teenager. Now, he is developing a successful career and he is equally a member of the band, Why Don't We, which consists of five young men, including himself.
Jonah Marais Biography and Age
Jonah Marais, the Why Don't We band member and a thriving solo artist, was born on the 16th of June, 1998 in Stillwater, Minnesota. He was born to parents Carrie Frantzich and Tim Frantzich and his birth name is Jonah Marais Roth Frantzich. He was raised in Stillwater and through his father, Tim, who is also a musician, Jonah Marais developed an affinity for music that grew as the years passed.
Back in the day, aspiring musicians needed to go on the street to sell their CDs or perform for free in clubs and bars in order to get their music out there but today, a wide range of popular platforms from YouTube to TikTok to Instagram has made it possible for aspiring musicians to get their music directly to an audience, without spending a dime.
One of such applications, YouNow, helped Jonah Marais develop a small but dedicated following that eventually created an opportunity for him to meet, Chad Grier. The meet happened in 2014 and his impression on Chad led him to sign the young musician to his management company, 26.
Not long after, the benefits of the management company began to manifest and Jonah got a chance to expand his fanbase by going on a DigiTour with other social media stars. By 2016, Jonah Marais became a member of Why Don't We, a boy band that was formed in September 2016.
In the same year, he took the next step in his solo career and released his first Extended Project (EP) which was titled, When the Daylight's Gone after releasing a couple of singles like I Meant It and Night Changes.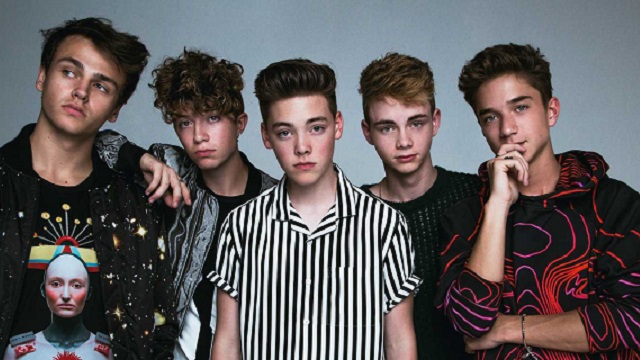 With Why Don't We, as the lead artist in the group, Jonah Marais has been a part of a debut album release, 8 Letters and five EPs, one of which is A Why Don't We Christmas which was released in November 2017. Jonah Marais and other members of the band are currently signed onto Atlantic Records.
Does Jonah Marais Have A Girlfriend?
As a growing music artist who has found a significant following across both genders, it comes as no surprise that Jonah Marais has a horde of female fans who would love to be his girlfriend. Apart from being a famous rising music star, he has also got good looks for someone his age, which make him especially attractive.
So, while options are not a problem for Marais, the question now is, has he made a choice? So far, the evidence suggests the answer is no. Jonah Marais is currently a single man, a status he shares with only a small fraction of his Why Don't We band members.
Who Are Jonah Marais' Siblings & Family Members?
Jonah Marais comes from what, by modern standards, can be termed a big family. He has three siblings, two of them being sisters named Svea and Esther while his only brother is named, Zebulon. A stroll through his social media account, especially Instagram, (@jonahMarais), reveals he maintains a close bond with his family members, including his extended family like his grandparents.
Part of his close relationship with his parents includes a poetry festival he regularly attends during the summer with his family.
See Also: Grace Chatto – Biography and Personal Life of The English Musician
Jonah Marais' Height
Jonah Marais' young boy stature might still make him look like any random Caucasian boy in America but for his fans, he is a recognizable face and if he continues his upward journey in the music industry, he will become recognizable to a lot more.
Marais has a height of 6 feet 1 inch while he has a bodyweight of 65kg. He has also been working out, enough to have a fit athletic body that measures 32, 13, and 25 inches for his chest, biceps, and waist respectively. His additional notable physical features include blue colored eyes and brown hair.