Jonah Hill Net Worth: $45 Million. Jonah Hill is an American actor, comedian, screenwriter, and producer. His comic abilities brought him Hollywood fame around 2006. He made his debut on Forbes rich list in 2015 with a paycheck of $16 million, $10 million of which came for his role in 22 Jump Street (2014). His net worth is estimated at $45 million.
Jonah Hill Net Worth: How He Began
Jonah Hill Feldstein was born on December 20, 1983 in Los Angeles, California. He grew up fairly rich in the affluent neighborhood of Cheviot Hills. The Feldsteins are very much involved in the Hollywood lifestyle and have active jobs in the entertainment industry. Hill's father works as a tour accountant for Guns N' Roses while his mother is a fashion stylist and costume designer. His sister Beanie is an actress while his brother Jordan followed in their dad's footstep to become music manager to both Maroon 5 and Robin Thicke.
Blessed with writing ability, Jonah sought to establish himself as a writer with eyes on The Simpsons and SNL. To get his dreams in motion, Jonah, after high school graduation relocated to New York City where he studied drama at The New School. While in New York, Hill began writing and performing his own plays mostly at the Black and White bar in the East Village. After receiving much acclaim for his acting, Jonah turned his focus from writing to acting.
Thanks to his friendship with Rebecca and Jake Hoffman, Hill landed his debut film role in 2004 comedy-drama "I Heart Huckabees". The pair who are the children of actor and director Dustin Hoffman had introduced Hill to their father who encouraged him to audition for the role. Subsequently, Hill scooped a role in "The 40-Year-Old Virgin" (2005)– Judd Apatow's directorial debut which became his first of many Judd Apatow projects. Up next was a supporting role in "Knocked Up" (2007).
Jonah Hill Net Worth: Hollywood Break
Hill got his Hollywood break in teen comedy film "Superbad" (2007) written by Seth Rogen and Evan Goldberg based on their teenage experiences. The movie was a critical and commercial hit, grossing almost $170 million against a $20 million budget. He got a Teen Choice nomination for his role. Following this, Jonah established himself in the small screen with acclaimed roles in Reno 911!, Saturday Night Live, as well as a voice role in "The Simpsons".
After losing about 40 pounds, Hill alongside Avatar star Sam Worthington and Atlanta Hawks center Dwight Howard appeared in commercials for the video game Call of Duty: Modern Warfare 3. Hill proved to be a versatile actor with his debut drama role in Cyrus (2010).
See Also: James Franco Net Worth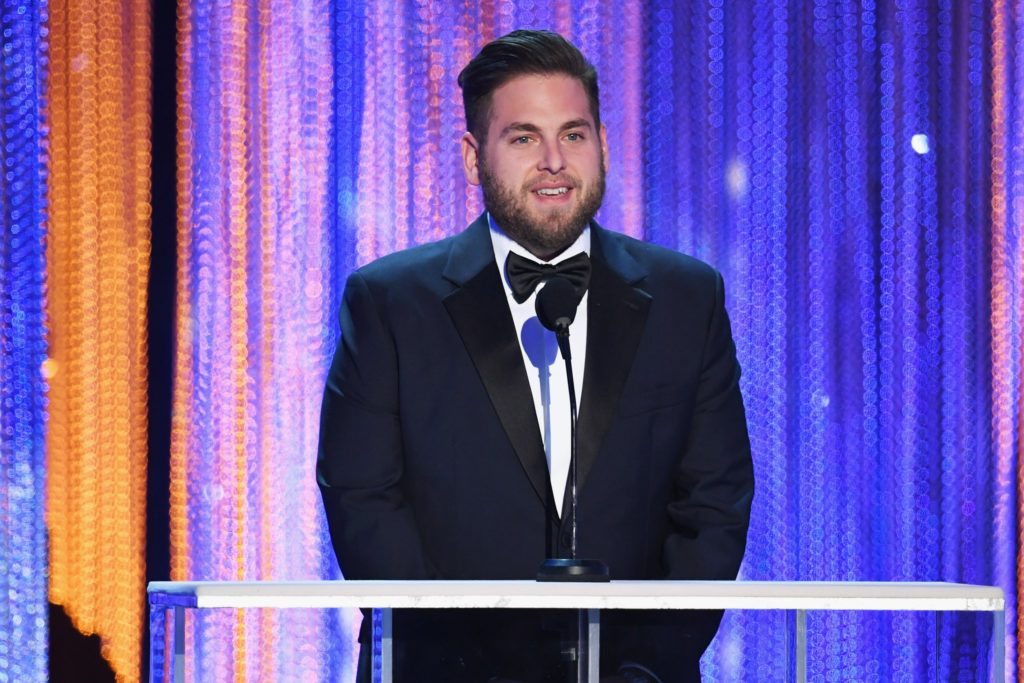 Jonah Hill Net Worth: More Commercial Success
In 2011, Jonah got a massive success, his best at the time thanks to his supporting role in Brad Pitt's sports drama film "Moneyball". The movie was a huge critical success receiving 6 Oscar nominations with Jonah being nominated for Best Supporting Actor. It was also a commercial success grossing $110.2 million against a $50 million budget.
He parlayed his performance into a dual role of actor and co-writer in 2012 action comedy film "21 Jump Street" alongside Channing Tatum. The movie was a massive hit critically and commercially grossing over $200 million from a gross budget of $55 million.
The success of the movie saw it develop into a franchise. The next installment "22 Jump Street" (2014) was even more successful, grossing over $331 million against a gross budget of $85 million. Hill received  $10 million for his role landing him at #28 on Forbes' world's richest actor's list with a total pretax income of $16 million.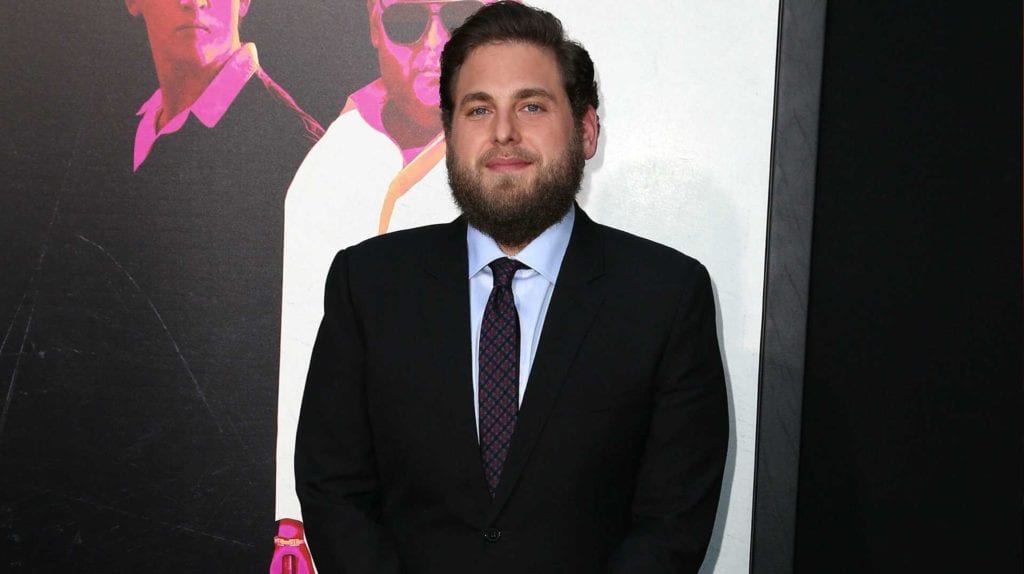 In 2013, Hill impressed with his supporting role in the Jordan Belfort film "The Wolf of Wall Street" alongside Leonado DiCaprio. For his role, he received his second Oscar nomination and earned $60,000. The low paycheck, he told media personality Howard Stern in an interview was because he had received the Screen Actor's Guild minimum wage.
Hill served as executive producer, writer and voice actor in "Sausage Party" (2016), an adult computer-animated comedy film which received positive reviews and was a box-office success. "War Dogs" (2016) made over double its budget.
Jonah Hill Net Worth: House And Cars
Luxurious living is no new experience for Hill who grew up among the rich, however, with his ever increasing success, Hill is able to afford a higher level of affluence. In 2012 he bought a Soho apartment for $2.65 million and placed it on the market 3 years later in 2015 for $3.5 million. And he found a buyer at that price, a couple from Dallas, Texas. The 2,000 square foot crib which originally has 2 bedrooms and 2 bathrooms was rearranged to include two more.
Jonah in October 2015 then bought a new New York apartment (pictured above) for $9.2 million. Located on the 5th floor of the 7-story Schumacher building in the North of Houston neighborhood, the house measures 3,280 square feet, and has 4 bedrooms, 4.5 bathrooms. Amenities in the building include a 17,000-square-foot roof terrace with built-in barbecue, 24-hour doormen services, a pirate-themed children's playroom, private library lounge, and a fitness center.
Back in his hometown of Los Angeles, Hill in 2010 bought a Richard Dorman-designed mid-century bungalow in Laurel Canyon, Hollywood Hills (pictured above) for $1.86 million. The home includes 4 bedrooms including a guest room, 4.5 bathrooms. Hollywood essentials include yoga studio, home theater, chef's kitchen, mini basketball court, salt water pool complete with cabana and entertainment area.
He lived in it for 5 years before selling it in 2015 for $3.65 million far above the original asking price of $2.9 million.
When it comes to cars, Hill has been spotted with a Porsche 911 Carrera, an Audi Q5 and an Audi S5. The later was involved in an accident in LA in early December 2016, however, the actor came out unhurt.
See Also: Adam Sandler Net Worth