Jon Taffer is the poster boy for bars all over America. He is a renowned television personality and entrepreneur best known as the guy who screams, humiliates, and scolds owners of failing bars so as to help them revitalize their businesses. He is the brains behind the show Bar Rescue, a reality TV series that follows him and his team as they travel across the country to save all kinds of bars from going out of business.
He also serves as the host for other shows such as Marriage Rescue, which employs the tactic of Bar Rescue to save failing marriages and help couples figure out where their relationship is headed. Another show Taffer is involved in is Hungry investors, which also airs on the Paramount Network. It is a competition-based series that pits two similar restaurants in the same city against each other to test the strength of their operations and the abilities of their owners.
Who Is Jon Taffer?
In addition to his established career as a media personality, Taffer is also an accomplished author with two books to his name titled Raise the Bar: An Action-Based Method for Maximum Customer Reactions and Don't Bullsh*t Yourself! Crush the Excuses That Are Holding You Back. Taffer is the proud owner of several business ventures including bars, restaurants, and dance clubs.
The Gordon Ramsay of bars as he is fondly called was born Jonathan Taffer on the 7th of November 1954, in Great Neck, New York. He is the son of Yvette Taffer, however, his father's name is unknown. He has one sibling, an older brother whose name is also not known at this time. When Taffer was still a toddler, his father passed away from a heart attack, so the family went to live in his maternal grandparent's house.
Jon Taffer was a student at William A. Shine Great Neck South High School, where he graduated from in 1972. He went on to study political science with a minor in cultural anthropology at the University of Denver but dropped out at 24 years of age and decided to forge a path for himself.
The Beginning of His Career
After ditching college, Taffer took up a position as a bartender at Barney's Beanery. He was immediately promoted to lead bartender after he reported to the owner that the rest of the staff were stealing money every night from the company.
His first executive bar job came in 1978 when he was employed by a West Hollywood nightclub called The Troubadour. In 1981 he was given full management of the bar where staff theft was the order of the day. By 1989, Taffer opened a bar of his own. That same year, he patented a method and apparatus for selecting and playing music at bars.
For a period of time, Jon Taffer worked for the NFL Network and was responsible for creating the NFL Sunday Ticket pay programming package, which began in 1994. He also helped with the company's marketing, sales, and distribution efforts. He had a three-year stint on the board of NFL Enterprises as a result of his hard work.
Taffer was given the position of president for the Nightclub and Bar Media Group in 2010, a subdivision of Questex Media Group. He later became one of the first people to be inducted into the Nightclub Hall of Fame. His show, Bar Rescue premiered on Paramount Network (formerly Spice TV) on July 17, 2011. Other achievements which Taffer has compressed into his forty-year career include developing an all-inclusive bar and nightclub management app called BarHQ and a podcast called No Excuses. In the latter, he interviews celebrity guests and talks about current events.
Does Jon Taffer Have A Daughter?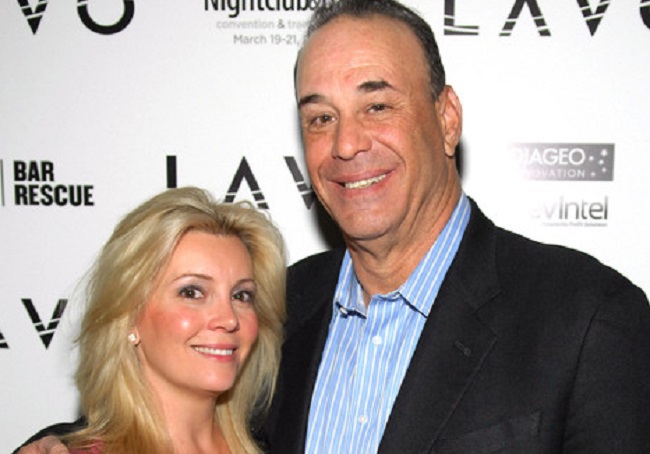 Jon Taffer is in a happy and successful marriage with Nicole Taffer for nearly two decades. They got married in 2000 and Nicole is his second wife. She has made several appearances on his acclaimed show, Bar Rescue as a mystery shopper who assesses the quality of a bar before her husband goes to work on it. However, not much else is known about Nicole beyond her involvement with the business guru.
Their union produced one beautiful daughter named Samantha Taffer. Not a lot is known about the only child of the TV host, as Taffer prefers to shield his personal life from the public and media.
See Also: Alex Lange (TV Actor) – Bio, Family Life and Career Achievements
What Is His Height?
The Bar Rescue creator and hospitality consultant, Jon Taffer is a tall and well-built man who stands at 6 feet 2 inches (1.88 meters) in height with a bodyweight of 90 kg (198 pounds).