Net Worth:
$30 million
Age/Date of Birth:

72 years old (October 7, 1951)
Height:

5 feet, 6inch (1.72 m)
Ethnicity/Race:

German
Nationality:
American
Wife or Girlfriend:
Granucci (m. 1981–1989), Priscilla Esterline (m. 1970–1981)
Parents:
Father: Richard Mellencamp
Mother: Marilyn Lowe
John Mellencamp is a Seymour, Indiana-born American singer, songwriter, as well as a guitarist who has made a big name in the music industry with his catchy heartland rock music. As of the time of this writing, John Mellencamp has a net worth of $30 million.
The highly influencing singer has given many hits to the world including "Cherry Bomb", "Paper in Fire", and "Hurts So Good". He has been relevant in the industry since 1976 and has his career to thank for being a multi-millionaire, as much as it is the reason his personal life remains a subject that piques the interest of many.
John's life outside of his career, especially his love life, has been as eventful as his exploits as a rock star. It is a tale of three marriages that all ended in a divorce, an engagement that never materialized to marriage and several failed relationships with popular lovers. Since he divorced his third wife, the singer has dated actress Meg Ryan, former supermodel Christie Brinkley, and most recently, the skincare expert Jamie Sherrill. It was in April 2020 that John began dating Jamie. By January 2021, it was confirmed that they have parted ways. It remains to be seen if John would walk down the aisle again but he has five children that remind him of what he had with Priscilla Esterline, Victoria Granucci, and Elaine Irwin.
Who Are John Mellencamp's Wives and Children?
John Mellencamp has thus far been married thrice: his first wife was Priscilla Esterline, his second, Victoria Granucci, and his third, Elaine Irwin. Through his three marriages, he fathered five kids: two sons named Hud and Speck with Elaine, two daughters named Teddi Jo and Justice with Victoria, and another daughter named Michelle with his first wife Priscilla.
Priscilla Esterline
Date of Birth: Sometime in 1954
Age: 69 Years Old
Occupation: Unknown
Duration Marriage: 1969 – 1981
Number of Children With John: One Daughter (Michelle Mellencamp)
Priscilla Esterline is the least popular ex-wive of the famous singer and this is largely so because their relationship happened at a time when John Mellencamp was not known as much as he currently is. Apart from being known as the first wife of the rock singer, there is hardly anything else that is known to the public about Priscilla.
Nonetheless, it is not a secret that she and John got married at a very young age. When the singer was only 18, he eloped with Priscilla Esterline who was his girlfriend and also a teenager at the time. When they eloped, Esterline was already pregnant with the singer's child that was later born in 1970.
They got married in 1969 but the relationship was not meant to last a lifetime. The couple parted ways in 1981 for reasons that are not clear, but it has been speculated that it had something to do with John's growing career and the fame that followed. He presumably became more devoted to his career than his marriage. Some reports claim Priscilla passed away in 2012.
Michelle Mellencamp Is The Only Child That Priscilla Esterline Had With John
Date of Birth: December 4, 1970
Age: 52 Years Old
Occupation: Unknown
Michelle Mellencamp is the first child, first daughter, and the only child that John Mellencamp and his first wife Priscilla Esterline had. Like her mother, much is not known about Michelle and what she does for a living apart from being one of the children of the popular singer.
When John's second marriage came crashing, it was widely reported that Victoria Granucci filed a petition to end their marriage four days after the singer became a grandfather for the first time. Michelle Mellencamp who was 18 years old then was called Michelle Peach in the several reports that documented she gave birth to John's first grandchild named Elexis Suzanne Peach.
The Peach name suggests she was married, but that's as far as we can tell. It is not known if she is still married just as what she has been up to is best known to her and those she let into her private life.
Victoria Granucci
Date of Birth: November 26, 1958
Age: 64 Years Old
Occupation: Former Actress
Duration Marriage: 1981 – 1989
Number of Children With John: Two Daughters (

Teddi and Justice Mellencamp

)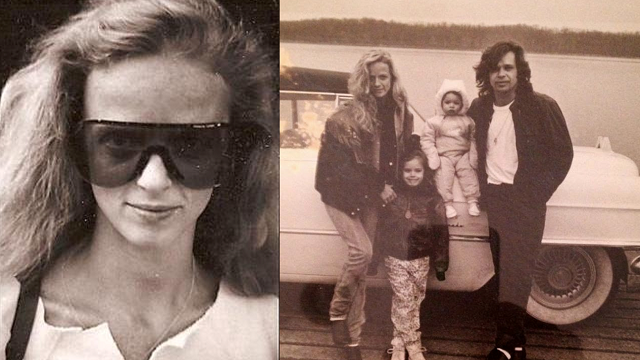 His next marriage began the same year his union with Priscilla Esterline collapsed. Victoria L. Granucci is the second wife of the singer and it was work that brought them together. Before Granucci became widely known as the wife of John Mellencamp, she was fairly popular in showbiz as she began pursuing a career in the industry right after she graduated from high school.
She reportedly featured as an extra in several films and music videos. However, Victoria only gained mainstream recognition after it became known that she was John's romantic partner. She worked with the singer on several of his music videos and attained nation-wide popularity when she featured in the Rock and Roll Hall of Famer's hit music video, "Jack and Diane".
The couple tied the knot in 1981 and by 1985, they were already parents to two adorable daughters but that would not prevent their marriage from hitting the rocks. In 1989, the couple parted ways and what led to their divorce remained a secret until 1994 when the singer reportedly confessed that he was unfaithful to Victoria. Since the marriage ended, much hasn't been heard of Granucci in the public domain.
Meet The Two Children of Victoria Granucci and John Mellencamp
Teddi Mellencamp Arroyave
Date of Birth: July 1st, 1981
Age: 42 Years Old
Occupation: Actress and Accountability Coach
Teddi is the second daughter of Jonh Mellencamp, his second child, and first with Victoria Granucci. She is probably the most popular child of the singer as she has built a career in the entertainment industry as an actress. While she has made appearances in multiple TV series, she is most known for "Flipping Out" (2007) "The Real Housewives of Beverly Hills" (2010), and "Next Level" (2019).
Teddy was once a professional equestrian and in addition to acting, she describes herself as an accountability coach. Since 2011, Teddy has been married to Edwin Arroyave who is famed as the CEO and founder of Skyline Security Management. Together, they have at least three children: Dove Mellencamp Arroyave, Slate Arroyave, and Cruz Arroyave.
Justice Mellencamp
Date of Birth: Sometime In 1985
Age: 38 Years Old
Occupation: Unknown
Justice Mellencamp is the third daughter of John Mellencamp, his third child, and his second child with his second wife Victoria Granucci. Unlike her father and her older sister, Justice prefers to live her life away from the limelight. She has not been a part of the entertainment industry in any way and it is not known what she does for a living.
Nonetheless, it has been reported in some quarters that she has been married to Michael Moore since 2014. If one must believe the said report, Justice and her husband now live in South Carolina and are parents to two children.
Elaine Irwin
Date of Birth: August 26, 1969
Age: 54 Years Old
Occupation: Model
Duration Marriage: 1992 – 2011
Number of Children With John: Two Sons (

Speck and Hud Mellencamp

)
The next person he settled for was supermodel Elaine Irwin. The American model known for being the face of Ralph Lauren and Almay Cosmetics at the peak of her career met the rock star sometime in 1991. This was after she was contracted to feature on the cover of the singer's 11th studio album, "Whenever We Wanted". They quickly grew fond of each other and became lovers soon after.
Things happened quickly for the two as they were ready to take the relationship to the next level after just two months and two weeks of dating. Elaine and John got engaged and wasted no time in getting married; this happened on the 5th of September 1992. The union produced two sons but it wasn't enough to keep the couple married. John Mellencamp and Irwin stayed together until 2011 when the marriage ended. It was the singer that filed for divorce in January 2011 stating that the union was "irretrievably broken". Reports have it that they had an amicable settlement, deciding to share joint legal custody of their two sons.
It was as though John and Elaine could not wait to move on from their marriage that lasted for 18 years. They officially ended the marriage on the 12th of August 2011 and by the end of that year, there were rumors that both of them had found new lovers and were in serious relationships. For John, it was Meg Ryan whom he reportedly started dating in late 2010 after he separated from Elaine. While John would engage Meg in November 2018 before they eventually parted for good, Elaine didn't wait that long. She got engaged to the CEO of Penske Media Corporation in October 2012. It is believed that they got married that year and now have a daughter who was reportedly born in May 2013.
Meet The Two Sons of Elaine Irwin and John Mellencamp
Speck Mellencamp
Date of Birth: Sometime In 1995
Age: 28 Years Old
Occupation: Oil Painter
John Mellencamp's son, Speck, arrested in Bloomington https://t.co/KHmdluR630 pic.twitter.com/C4igaU96Ym

— IndyStar (@indystar) July 17, 2017
Speck is the first son of the American singer, his fourth child, and his first with his third wife, Elaine Irwin. Speck has been described as a singer in some quarters but he is mostly devoted to being an artist – an oil painter.
A graduate of Rhode Island School of Design where he bagged a Bachelor of Arts degree in oil painting, Speck teaches what he studied at the Southern Indiana Center for the Arts in Seymour. He is currently the executive director of the center.
Sometime in 2018, Speck made news headlines after he and his brother were involved in a fight at Bloomington restaurant, Indiana. He was arrested and charged with resisting law enforcement and public intoxication. He pleaded guilty for the latter and was handed a six months probation sentence in addition to 25 hours of community service.
Hud Mellencamp
Date of Birth: April 27, 1994
Age: 29 Years Old
Occupation: Undetermined
Hud is thus far the last child of the rock star, his second son, and his second child with his third wife Elaine Irwin. Hud schooled at Duke University and is quite athletic. He played football and is a two-time Indiana champion of the Golden Gloves division of Junior Olympics state boxing.
He has a good relationship with his half-siblings, especially Teddi who has shared a few of his pictures on her social media pages. Through her, people got to learn that Hud once worked for TomTom and lived in Los Angeles.
All The Ex-Wives and Children of The Singer
Priscilla Esterline – First Wife
Victoria Granucci – Second Wife
Elaine Irwin – Third Wife
Michelle Mellencamp – First Child and First Daughter
Teddi Mellencamp Arroyave – Second Child and Second Daughter
Justice Mellencamp – Third Child and Third Daughter
Speck Mellencamp – Fourth Child and First Son
Hud Mellencamp – Fifth Child and Second Son
John Mellencamp's Net Worth Is Currently Estimated at $30 Million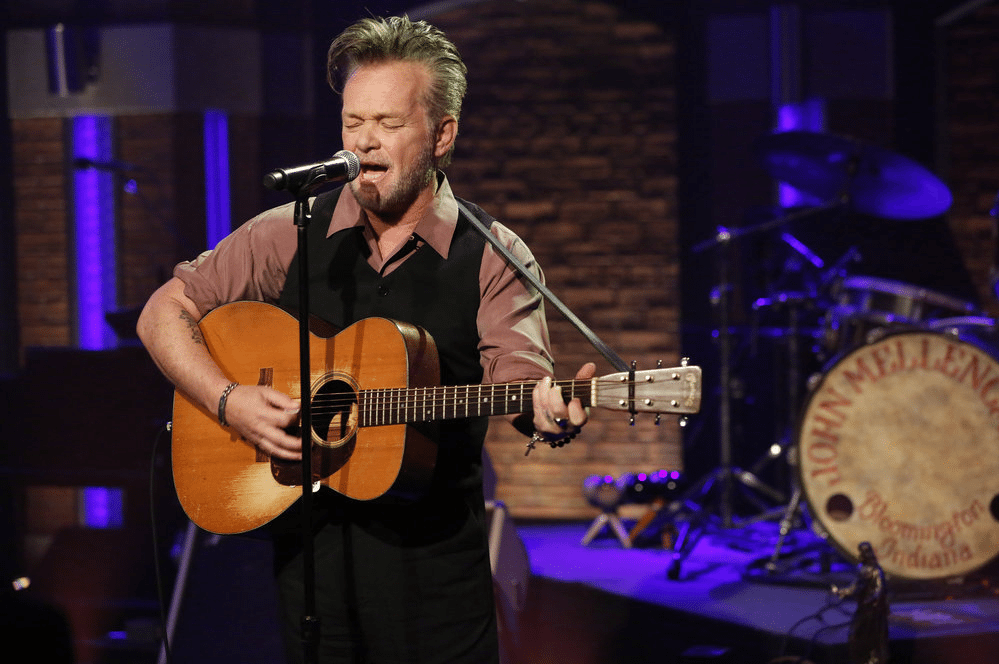 Born on the 7th of October 1952, the rock star of German ancestry was very interested in music as a child. He was very passionate about it that he formed a band named Crepe Soul when he was only 14 years old. John attended Vincennes University in Indiana and after he graduated from the institution, he decided to channel all his time towards pursuing a career in the entertainment industry as a musician; so he set out playing for local bands.
He worked hard for the first few years to get noticed in the music industry and debuted with the album "Chestnut Tree Incident", going with the name John Cougar. He dropped more studio albums in the years that followed but only recorded mild success. His big break came in 1982 when he released "American Fool"; it was a mega-hit that went on to make him a superstar.
The rock star would hold on to the new level of fame he attained with the album for years to come. It was as though American Fool broke the jinx that had been holding his career back as it kick-started a series of financial successes for the singer. Thanks to that, he has been a multi-millionaire for years with his net worth currently estimated at a massive $30 million.
He Has Released 23 Studio Albums and Sold Over 60 Million Records Across the Globe
Following the release of American Fool, John created a solid platform for himself in Rock and Roll and received all the courage he needed to continue pursuing a career thereof. Given his undeniable talent in music and singles such as "Crumblin Down", "Pink Houses", and "Small Town", he gained extensive popularity that helped his subsequent releases perform well.
One of the best-selling artists of all time, John has released a total of twenty-three albums, most of which were successful. These albums continue to add to his wealth and apart from them, he has four compilation albums, two live albums, and one tribute album as part of his body of work. In all, it is estimated that he has sold as many as 60 million records across the globe. Considering that, no one needs to be told that a large chunk of John Mellencamp's net worth accrued through his music career.
Highest-selling Albums of The Singer and Amount Realized From Them 
American Fool (1982)

Number of Copies Sold – 10 Million
Revenue Generated – $200 Million

Uh-Huh (1983)

Numbers of Copies Sold – 8 Million
Revenue Generated – $136 Million

Scarecrow (1985)

Numbers of Copies Sold – 14 Million
Revenue Generated – $231 Million

The Lonesome Jubilee (1987)

Numbers of Copies Sold – 9 Million
Revenue Generated – $152.1 Million

Big Daddy (1989)

Numbers of Copies Sold – 4 Million
Revenue Generated – $67.72 Million

Whenever We Wanted (1991)

Numbers of Copies Sold – 3 Million
Revenue Generated – $51 Million

Human Wheels (1993)

Numbers of Copies Sold – 2 Million
Revenue Generated – $35.6 Million

Dance Naked (1994)

Numbers of Copies Sold – 2 Million
Revenue Generated – $35.96 Million

Mr. Happy Go Lucky (1996)

Numbers of Copies Sold – Over 2 Million
Revenue generated – $36.5 Million

The Best That I Could Do 1978–1988 (Compilation Album, 1997)

Numbers of Copies Sold – 6 Million
Revenue Generated – $108 Million
The Rock and Roll Hall of Famer Has Made Millions From Concert Tours
It was in March 2008 that the singer was inducted into the Rock and Roll Hall of Fame. A decade later, precisely on the 14th of June 2018, he was inducted into the Songwriters Hall of Fame. In 2010, he received the Americana Lifetime Achievement Award in Nashville and, these are only a few honors and awards that have decorated his career. With such a resume and the fact that he has sold over 60 million records across the globe, it is only natural for one to conclude that the Grammy award winner is the kind of artist that would sell-out any concert venue. Ultimately, what this means is that concert tours have been a huge source of income for the singer.
Now, John has been active in the industry since 1976 and he has thus far dropped 23 studio albums. As typical with recording artists, he has embarked on tours to promote almost all of these albums. It has been estimated in some quarters that he has pulled off about 425 concerts. In a nutshell, concert tours have been a cash cow for the singer. Even though one cannot tell exactly what he has made from this avenue, it would not be out of place for anyone to conclude that it amounts to several millions of dollars.
Acting Has Contributed a Significant Amount to John Mellencamp's Net Worth
John is a man of many parts and a versatile entertainer. Apart from singing, he has also thrived as an actor and his efforts in the field have only made him richer. Although most of the acting credits on his resume are for his music videos, he has been seen as a conventional actor in small and big screen projects like "Top of the Pops", "Falling from Grace", "Madison", "After Image", "Lone Star State of Mind", and "Roadies".
It is hard to tell what he made from each of these acting roles but given his status as a Rock and Roll superstar, the amount involved must have been worth his time.
He Has Also Made Money From Providing Soundtracks for Movies and TV Shows
In addition to acting, his reputation as a fine musician has made it possible for John Mellencamp to make money through other means in the movie industry, especially as a soundtrack performer. The singer has provided soundtracks for some popular shows and movies, including "Stranger Things", "Billions", "Young Sheldon", "Lucifer", "Fresh Off the Boat", "Criminal Minds", "The Simpsons", "The Waterboy" "Footloose", and much more.
He has no fewer than 60 credits as a soundtrack artist. Again, what he has made through this avenue is not known to the public but it has been a steady stream of income for the singer.
Earnings From His YouTube Channel
Since it became known that people can make money from uploading videos on YouTube, a lot of singers have embraced the platform to make more money from their content and John Mellencamp would not miss out on this. He created his eponymous YouTube channel in February 2007 and now has almost 170 thousand subscribers with nearly 186 million views.
Now, it is said that an average, monetized YouTube channel makes $18 per 1,000 ad views, which is tantamount to anything from $3 to $5 for every 1000 videos viewed on the channel. A rough estimate based on that and the amount of views that John has on his channel, suggests that he has earned at least $558,000 from his YouTube channel.
Painting Has Also Buoyed Up John Mellencamp's Net Worth 
As though being a successful singer-songwriter and an actor aren't enough remarkable achievements, John Mellencamp has also involved himself with painting. He does not do this only for the fun of it, the man also makes a living thereof.
From what he gathered, John Mellencamp's lithographs are sold for $1500 each and his framed art prints go for $3500 each. The singer claims he has been getting a lot of requests from people willing to purchase these lithographs and art prints. There are no reasons to doubt this, he has a massive fan base.
The rich musician owns two homes, one in Bloomington, Indiana, and another in Daufuskie Island, South Carolina. John is quite public-spirited and has spent a good measure of his wealth on charity. For instance, he once donated $50,000 to his hometown for the construction of a plaza.
List of John Mellencamp's Source of Income
Proceeds generated from record sales
Earnings from his many concert tours
Paychecks from acting
Income made from providing soundtracks for movies and TV shows
Revenue generated from his YouTube Channel
Income made from selling his lithographs and framed art prints
Profile Summary
First Name:
John
Last Name:
Mellencamp
Also Known As:

Johnny Cougar, John Cougar, and John Cougar Mellencamp
Sex/Gender:

Male
Profession:

Musician, Singer-Songwriter, Painter, Actor, and Film Director
Famous For:
His hit song "Hurts So Good", "Jack & Diane", "Crumblin' Down"
Colleges/Universities Attended:

Vincennes University
Educational Qualifications:

N/A
Religion:

Christianity
Birthday & Zodiac

Age/Date of Birth:

72 years old (October 7, 1951)
Zodiac Sign:
Libra
Birth Place:

Seymour, Indiana, United States
Nationality:
American
Ethnicity/Race:

German ancestry
Country of Residence:

United States of American (USA)
Physical Attributes

Height:

5 feet, 6 inch (1.72 m)
Weight:

68 kgs
Eye Colour:

Blue
Hair Color:

Dark brown
Other Body Measurements:

N/A
Relationships

Marital Status:

Divorced
Spouse/Partner:

Granucci (m. 1981–1989), Priscilla Esterline (m. 1970–1981)
Family and Relatives

Father:

Richard Mellencamp
Mother:
Marilyn Lowe
Children:

3 Daughters - Teddi Jo Mellencamp, Justice Mellencamp, Michelle Mellencamp
2 Sons - Speck Mellencamp, Hud Mellencamp
Siblings:
2 Brothers- Ted Mellencamp and Joe Mellencamp,
2 sisters- Janet Kiel, Laura Hackman
Other Relatives:

Grandchildren: Cruz Arroyave, Elexis Suzanne Peach, Slate Arroyave, Dove Mellencamp Arroyave
Net Worth
Estimated Net Worth:

$30 million
Salary:
N/A
Source of Wealth:

Music, Songwriting, Acting, Painting