Joe Dempsie is an English actor who is well known for his appearance and performance in the highly acclaimed television series, Game Of Thrones which has become one of the most followed drama series in modern time. Before Game Of Thrones, he was known for his role in the critically acclaimed British teen drama, Skins.
Having begun his acting from when he was still a teenage boy, Joe has gone on to establish himself as one of the highly recognizable faces in the British entertainment industry. Keep reading to learn more about the star.
Who is Joe Dempsie?
Joseph Maxwell Dempsie, professionally known as Joe Dempsie, was born on the 22nd of June, 1987 in Liverpool. However, his parents, Gretta and Jim Dempsie, relocated to Nottingham when he was just 4 months old. So Joe ended up growing up in West Bridgford, a town in Nottingham.
Joe realized he wanted to be an actor from an early age and when his parents found out about his passion, they got him enrolled at the Central Junior Television Workshop in Nottingham. It was at this Television Workshop that Joe received training as an actor and honed his skills. As a young child, he also attended the West Bridgford School in Nottingham.
Joe was only 13 years in 2000 when he landed his first TV role as Leon in Peak Practice, a British drama series. The next year, he played Lee Lindsay in Doctors, a soap opera. In 2003, Joe made appearances in Sweet Medicine, an ITV drama series before landing a role in the 2005 comedy-drama, Born and Bred.
Joe Dempsie's huge breakthrough came in 2007 when he was cast to play the role of Chris Miles in Skins, a comedy-drama TV show. Skins became very popular in Britain and fetched Joe a lot of recognition especially among teens. His fame soared and he became a darling of many TV drama lovers. He continued playing his role on Skins till 2008.
After his role in Skins, Joe went on to appear in Doctor Who, Merlin and This Is England '86 before landing another high-profile role in Games Of Thrones. In 2011, Joe was cast to play Gendry in Games Of Thrones, an American fantasy drama TV series. The series became very popular worldwide and launched Joe into another level of fame winning him more fans globally. Joe played his role in Games of Thrones till 2013 before disappearing from the show. However, his run with the show was not over and he returned to cast in 2017.
The actor has since joined the cast of other acclaimed shows including The Fades – an award-winning British supernatural drama series, Accused and Deep State – a British espionage thriller series which premiered in 2018. Over time, Joe has continued to thrill his fans with his talent on screen.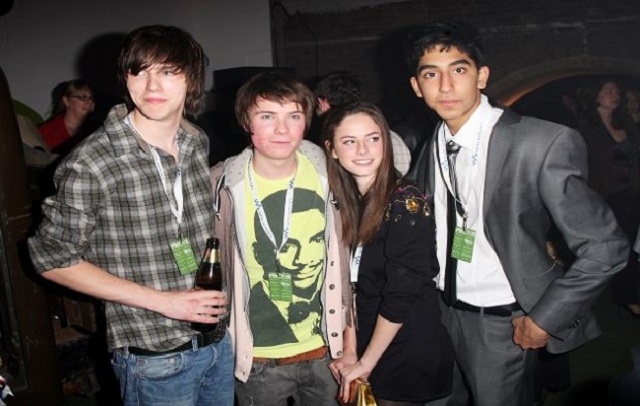 1. What He Did To Play The Role Of Gendry In Game Of Thrones
When he was cast to play Gendry in Game Of Thrones, Joe who naturally has light-brown hair, had to dye it black to fit the role. He was also made to hit the gym so as to build up his body mass. It was very tasking but ultimately, very rewarding.
2. He Has Movie Credits Too
Many people think Joe Dempsie has only starred in television drama series having seen him in Game of Thrones and Skins, but they fail to understand that the actor has also appeared in several movies. In fact, Joe made his first appearance in a movie as far back as 2002 when he starred in Heartlands. He has also starred in The Damned United, a 2009 sports drama film, Blitz (2011), and Been So Long (2018) among others.
3. He Has A Favorite Soccer Team
Joe has been revealed to be a very strong fan of the Nottingham Forest football club. This may be because he grew up in Nottingham. As a fan, Joe is known to often attend both home and away matches when the club plays. In fact, the actor has once appeared on Soccer AM, a UK Saturday morning football show, wearing a Nottingham Forest football shirt.
4. His Sister Has A Serious Health Disorder
Joe has a younger sister, Lauren Dempsie who suffers from Cerebral Palsy, a condition that has left her almost incapacitated. The actor now supports charities and raises awareness about the health disorder.
5. He Adores Kanye West
Joe was once asked who his idol in music was and his answer was straight-forward – Kanye West. Joe explained that he loves Kanye West simply because the rapper is someone who indeed pushes the very boundary of the hip-hop genre with his creativity.
6. Net Worth
Apparently, Joe Dempsie has been able to build up a sizable amount of wealth for himself over the years, having successfully made a name in Britain as an actor of repute. Currently, celebrity wealth calculators have pegged his net worth at about $1 million.
Read Also: Daniel Radcliffe – Height, Salary, Gay Rumors 
7. Body Measurements
It is an undeniable fact that many consider Joe Dempsie attractive and it's not hard to see why. The actor stands at 5 feet 9 inches in height weighs about 165lbs. His chest size is recorded to be 39 Inches while and his biceps is measured 14 Inches.