The current economic reality of several millions of people has made it imperative for young people to take their financial life into their own hands at an early age, and there is no better time start than the teenage years. Some of the available jobs for young people, particularly 16 years olds, may not earn them a fortune, but if done diligently, these jobs are enough to help them become financially free early.
Aside from the future investment in your economic life, getting a job as a 16-year-old can also help with securing your independence from your family, and allow you to pursue your passions and interests, untethered to your parents' biases. In this article, we took a look at some of the jobs a 16 year old can do to become financially free. Check them out below.
Jobs for 16 Year Olds who want to Become Financially Free
1. Become a Gofer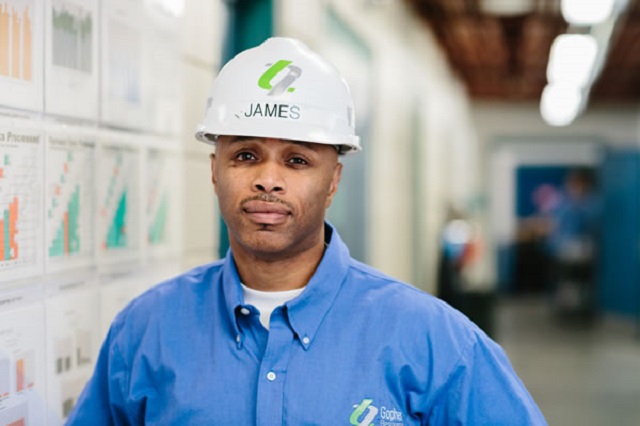 When it comes to securing employment and making money, the first step is putting yourself out there, either physically or digitally and becoming a gofer is one job 16-year-olds can do that simply requires them to put themselves out there. It requires no academic skill or expertise, just dedication, punctuality, and hard work.
As a gopher, your job would be to run errands for people, and you can do so on your bike, or with the use of public transport. For this job, there is no standard wage, and your income is subjective to individual bargain but you are bound to make a considerable amount by running multiple errands.
2. Be a Craigslist Scavenger
This is a job that might require some capital. As a scavenger, you buy discarded items often found on curbs and yard sales and sell them on Craigslist or at a local auction.
You can also buy cheap items on Craigslist, which is where the scavenger part comes in, and resell on the platform or any other platform of your choice.
3. Work as an eBay expert
If you are a16-year-old and you are tech-savvy, you can secure a job as an eBay expert and become financially free. Considering that not many adults can properly navigate the world of eBay, you can work as a seller for their items on eBay, taking commissions on profits, in a range as high as 30 to 50 percent.
If you also happen to find valuable items of your own you wish to sell, eBay is a great means of selling them and earning some serious cash.
4. Tutoring
16-year-olds and other teenagers who are talented in a particular field can teach it to their peers who are struggling in it for a certain fee. You can earn up to $10 per hour as a tutor and if you become successful in improving the grades of your peers, you can begin to charge higher rates.
Another value in choosing to tutor as a job aside from the money and its ability to help young people achieve financial freedom is that teaching a subject is a great way to learn more about it, and for students who want to reinforce their understanding of a course, learning while you earn is one of the best paths to achieve this.
5. Typing Service
Teenagers might not have a college degree that proves their expertise in a field but one thing they have is expertise in technology by the virtue of their age and environment. You will hardly find a 16-year old that is not a good typist and this skill set can be used to achieve financial freedom.
You can offer to type various documents for adults who cannot or wish not to type, especially business owners and the great thing about this is, you can charge per word. If you improve your word per minute, this is a great way to earn some serious bucks as.
6. Babysitting
The business of babysitting has been a part of human life for several decades and it has only become more of a necessity as workplace demands make it difficult to balance work/life responsibilities, which is where young people who are often free on weeknights come in.
Looking after children might be a tedious job, but it is a great way for any 16-year-olds to earn an income. You can earn up to $20 per hour, and if you happen to offer services like CPR and babysitting certification, you can command higher fees, enough to earn up to hundreds of dollars per week.
7. House Sitting
Similar to Babysitting, house sitting is a great way to earn money, except this time, you are looking over a house instead of children. Unfortunately, compared to babysitting, although they pay significantly more, they are rarer and 16-year-olds who choose to become house sitters may have to combine other jobs in order to become financially free.
Being a housesitter, you will have to take care of things such as pets, bring in the mail, clean the house sometimes and other customizable responsibilities. The good thing is, the more you have to do, the more you earn.
8. Working at Summer Camps
There are a ton of jobs that 16-year-olds can do to become financially free but a lot of them often require spending time away from their peers. Working at summer camps is one of the few exceptions that allow teenagers and young people to earn money while spending and sharing an experience with their peers.
Rather than spending your summers playing around, you can sign up to cater to the wellbeing of young children who go to summer camps every year, working as a teaching assistant, games master, and other roles, depending on the kind of camp. Working at summer camps is also a great position to have on your resume for future employment purposes.
9. Work at School Carnivals and Events
For students who might be overly concerned by what their peers think of them, this job might not be a great idea, but for those who are not bothered by this, working for school events and carnivals is a very great way to make money.
Not only does it save schools the extra cost of hiring outsiders, it also puts a significant amount of money in the pockets of teenagers. Considering schools are known for their regular year-round events, becoming a regular fixture as a worker is a major way of making money.
10. Selling Your Art
One of the beauties of art is its value which has no age barrier. If you are talented or skilled enough to draw, paint or design, you might be able to make a lot of money selling your work online on platforms like eBay or Etsy.
If you are also a good knitter or are skilled in any form of craft, you can make a decent amount of money by selling your products. Another benefit to this job is, you get to work on your time and determine your price.
11. Restaurant Worker
This is an example that has been a feature of several movies and TV shows. 16-year-olds and other teenagers who are looking to be financially free can work in restaurants in various roles, either as a busboy, waiter or receptionist. Those who are good at making meals can also be trained to cook.
Although where you can work and how many hours you can work depends on your state's labor laws, working at a restaurant often means earning minimum wage, which if you can secure a lot of hours over the week, can add up to serious money.
12. Work at an Amusement Park
There are not many jobs in life where teenagers are preferred to adults, but one of such are amusement parks or any job that caters primarily to a young clientele. If you live in a city or town that has an amusement park, working for any of the attractions at the park, either as a server, a ticket master or cleaner can be a solid way to make money and become financially free, especially considering that these roles often pay minimum wage.
Other than the money, workers in establishments like amusements that cater to a young clientele can also get benefits like a private exploration of the park and season passes.
13. Virtual or Real-Life Personal Assistant
For adults who are extremely busy and tend not to have time to track their day and cater to smaller issues, having a personal assistant is a great way to navigate this challenge. Teenagers who have a comparatively less busy life can work as personal assistants, taking care of errands, typing documents and performing other roles.
Another reason this is a great job for 16-year-olds looking to be financially free is that they can perform this role virtually, using their laptops and phones, thus, enabling them to work for multiple people at once and earn significantly more.
Other the financial and flexibility benefits of the role, working as a personal assistant can give young people an insight into the workings of a corporate environment, thus, being a good foundation for a career in the corporate world.