One thing is for sure, you are never too young to start thinking of a career, especially when you are a teenager and securing a great career starts from building a great foundation, specifically from your teenage years. Some of the available jobs 15-year-olds can do at their young age, although they are not the most lucrative of jobs, can be steady foundations that allow them to forge a successful adult career.
In this article, we took a look at some of the jobs 15-year-olds and other teenagers can do to build a successful career.
Jobs 15-Year-Olds Can Get Into Right Away
1. Vlogging and Blogging
Although the paper route business which was the primary job of 15-year-olds is no longer in existence, at least enough to be of significance, there are plenty of other ways by which young people can make money and build the skills and experience necessary for a successful career, one of which is Vlogging and Blogging.
The art of documenting your life and views, either through video (vlogging) or in words (blogging) can be a great foundation for a career as a copywriter, marketer, filmmaking and writing.
Not only will the skills gained from writing and publishing your work on the internet help you with a career in these professions, but you can also make a significant amount of money through it, as shown by the many millionaires on YouTube and WordPress.
2. Website Designing
Art has no age barrier, and modern 15-year-olds who are great at design can combine their talent with their knowledge of technology and work as website designers.
In the modern world, you are never too small to own a website. From local painters to decorators and handymen, everyone needs a website to showcase and give their work some exposure. You can start by designing basic websites for friends and family, maybe even your local church and associations.
By doing so, you not only gain the skills and experience for one of the most lucrative professions in the world, but you also make money from paying customers and build a sellable portfolio.
3. Tutoring
The idea of tutoring your peers might seem daunting and overwhelming, especially if you are an introvert, but if you desire a career as a teacher, lecturer or any career that involves imparting knowledge on others, as a 15-year-old, getting a job as a tutor might be a great foundation.
Not only do you begin to develop the interpersonal skills necessary to instill knowledge, but you can also make some money as tutoring gigs known to pay as high as $10 per hour.
If you are not academically brilliant, you can still work as a tutor in other capacities such as sports coaching and holiday camps. The experience is often great for careers that involve working with other people and in the aforementioned knowledge transfer.
4. Online Entrepreneur
Believe it or not, the casual sales you make on platforms like eBay and Etsy can be solid foundations for a career in marketing and sales.
Your ability to create a product and market it to an audience and record sales is a great tool to have in your arsenal for a career in the service or manufacturing industry.
With businesses no longer needing foot soldiers to sell their products door to door, 15-year-olds can tap into the current digital method and build the skills for a career as sales officers and marketers.
5. Pop-Up Bakery
Do you think you might be interested in a career as a baker? Perhaps become a celebrity baker and make some of the most important and stylish cakes for celebrities? Then, as a 15 year old, you can begin by opening a pop-up bakery.
You can learn how to bake, starting with smaller products like cookies, cupcakes, and sourdough. You can sell them to your friends, your family, and neighbors.
As you get better, you can take on more complex projects, and if you maintain your commitment to the craft, you might find yourself becoming a professional baker at the end of high school.
6. Administrative Assistant or Receptionist
Positions like administrative assistant or receptionist are ideal as the exposure to the workings of a corporate environment can be crucial to a career as corporate personnel.
Using low-skilled tools like Microsoft Office, along with the interpersonal knowledge and experience can help secure an entry position when you are done with college.
In addition to this job being valuable for 15-year-olds looking to build a successful career, it also pays quite well, with many businesses being known to pay as much as $18 per hour. Sadly, you might only be able to do this job during summer due to its traditional workday structure.
7. Restaurant Worker
For 15-year-olds who intend to pursue a career in the hospitality industry, either in hoteling or food industry, getting a start as a worker in a restaurant can be a great job to start with.
15-year-olds and those in their age bracket can work as busboys, waiters, and host, learning how to cater to the needs of clients. Future employers prefer to hire staff members who have had previous experiences working in the hospitality industry in one role or the other due to the personal touch nature of the industry.
In addition to the experience, working in the hospitality industry is one of the high paying jobs a 15-year-old can get, with restaurant workers earning as much as $11 to $12 per hour.
8. Local Actor and Performer
For 15-year-olds who have caught the acting bug, who look forward to a career in Hollywood as an actor or actress, a great job to have to build a successful career is working as a member of the local theater performing group.
Check out local drama classes, audition for community and school theatrical productions and you are well on your way to acquiring the stage presence, charisma, and experience needed to create a life-long career in the entertainment industry.
Unlike other jobs on this list, you are not likely to be paid for performing this job, as most positions are considered volunteer work, but the experience invaluable to your dream of becoming an actor.
9. Retail Salesperson
For 15-year-olds who desire a career in a field that requires a point of sale, either as fashion designers, merchandise, or more among those lines, working in big stores where you get to interact with buyers of said products is a big plus.
For aspiring fashion designers, working in a clothing store can be a great way to learn about the mind of the average buyer and tailor your future ideas towards creating the perfect product for your intending customers.
Of course, while it offers a great experience, it can also be financially rewarding, as 15-year-olds and other teenagers in a similar wage bracket have been known to earn as much as $13.61 per hour. There are also additional benefits like employee discounts.
10. Landscaper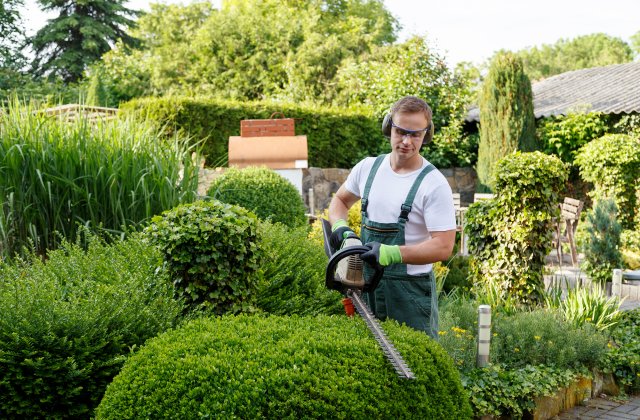 As a 15 year old, there are not many jobs that give you direct insight into how to run your own business but one of the few exceptions is landscaping. By becoming a landscaper, you can learn how to run and grow your own business, particularly for young people looking for a career as entrepreneurs.
Offering to help with yard work can teach you some of the intricacies of the service industry, and you can either start by using your family's tools or getting a job with a landscaping company.
Aside from the benefit of learning how to run your own business, a specific career benefit to becoming a landscaper is a career as a landscape designer. As for the money, at an average of $15 an hour, it is one of the most rewarding jobs for 15-year-olds, but be careful, it can also be dangerous and exhausting.
11. Video Game Tester
If you are a 15-year-old, chances are you love video games, and instead of playing video games simply being a leisure activity for you, they can also be an opportunity for you to make money and get a head start in the video game industry which is worth over $50 billion.
You can become a video game tester, learning how stories are crafted, the processes that go into designing a game and figuring out what makes it work and what doesn't.
It would require playing the same game over and over again, which can be daunting when you don't enjoy the game, but it can be highly rewarding, both in the present as a source of income and for the future as a foundation for a career in the video game industry.
12.  Freelance Graphic Designer
Rather than limiting your design skills and creativity to memes and gifs, you can deploy them and work as a graphic designer, working for people in your community as well as online through online platforms like Fiverr and Freelancer.
Being a job that is driven primarily by skills and talents, 15-year-olds are well capable of becoming professionals at a young age and earn a lot of money. Starting a graphic designer career from your teenage years, building a portfolio can be very helpful in working for a graphic design or advertising company.