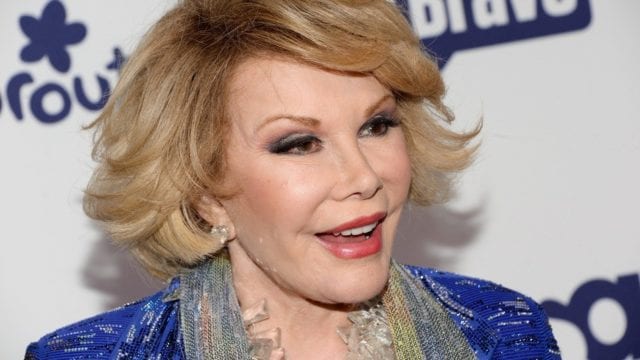 Joan Rivers was a comedian, writer, actress, film director, and television personality. At the time of her death, she had a net worth to the tune of $150 million.
Who Was Joan Rivers?
Joan Rivers was born Joan Alexandra Molinsky, on 8th June 1933 in Brooklyn, New York. During her earlier life, she went to Connecticut College to study anthropology. She did several part-time jobs and later took a job offer as a tour guide-instructor and as a sales consultant in a departmental store. However, she later earned her degree in Literature, English, and Anthropology from Barnard College in the year 1954.
Before entering the showbiz business, she took up several jobs at the Rockefeller Center as a writer and proofreader at an ad agency. She also worked as a fashion consultant at the Bond Clothing Stores.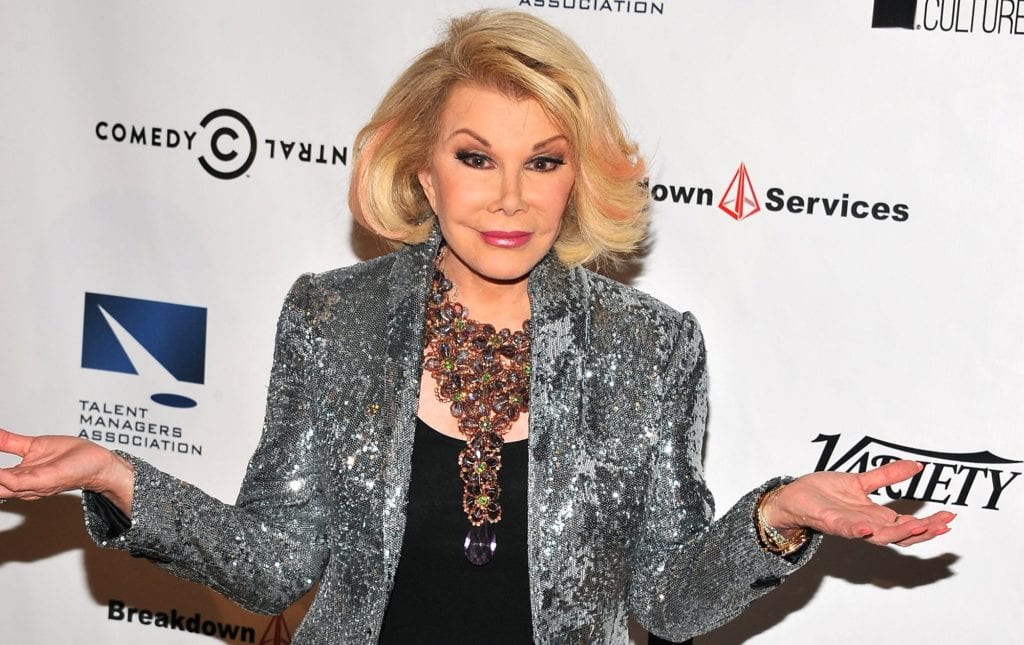 Joan began her show business as a stand-up comedian in nightclubs before joining The Ed Sullivan Show as a co-host with Johnny Carson in the 60s and 70s. She later moved on to host her own television show, "In Bed with Joan" which became a huge attraction for viewers from different social and economic backgrounds. Her unique and witty approach was the main reason why people liked her show.
Rivers was famed for her controversial and funny humour. She took controversial roles from the very first day she started acting. Her first movie role was as a daring lesbian in a short play that helped bring her into the limelight.
See Also: Kris Jenner Boyfriend, Age, Net Worth, House, Who is She Dating At The Moment?
Joan Rivers Daughter
Mellisa Warburg Rosenburg a.k.a (Mellisa Rivers) is the only daughter and child of Joan Rivers born in New York City, in the year 1968 on the 20th of January.
She attended the John Thomas Dye School in Bel-Air and then moved to Marlborough school before being transferred to the  Buckley school in California. She then gained admission into the University of Pennsylvania and duly received a degree in European History in 1989.
She competed on the show circuit as an accomplished equestrienne. She is also an actress who has starred in mostly TV roles before branching out to television hosting on red carpets in the early 90s. This was also the period she had her surname changed to her mother's stage name to be known subsequently as Mellisa Rivers. She also hosted various red carpet fashion interviews with her mum on E! cable network and Tv Guide Channel; mother and daughter always looked chipper and elegant when they appeared on the red carpet together.
In December 1998, Mellisa Rivers got engaged and married John Endicott a horse trainer, at the Plaza Hotel New York City in a $3 million wedding. They had a son together named Edgar Cooper Endicott but just after six years of marriage, in 2003, the pair got divorced. She then moved on to start a relationship with sports coach Jason Zimmerman from 2008 to 2011.
Her Net Worth and Career Earnings
Over the years, Joan continued hosting a variety of talks shows which earned her a huge amount of money. She invested a part of her earnings in the real estate sector which ensured the rise of her net worth.
Joan Rivers's net worth plummeted in 2013 when she listed her Connecticut country house for $4.4 million. In the same year, she went ahead and listed her opulent 5,000 square feet penthouse in New York City for $29.5 million. Some months before she listed it, the house was valued at $35 million.
In addition to her real estate investment, Rivers had jewelry and clothing lines which helped to bolster her earnings. Her QVC clothing sold scarves, dresses, and brooches. Available statistics reveal that she made more than $1 billion in sales.
As at the week she died, she was reported to be worth over $150 million dollars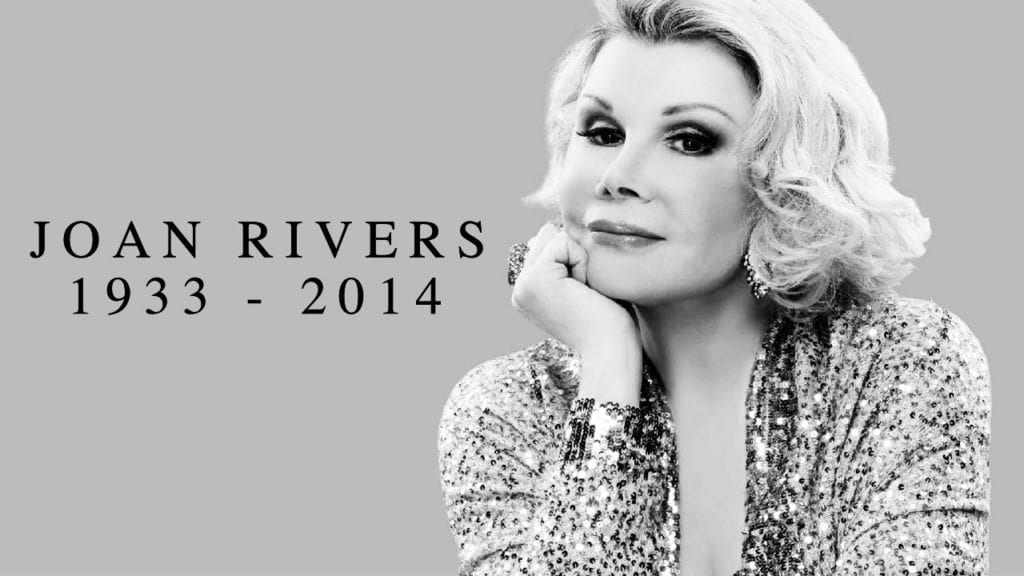 Cause Of Death
Joan Rivers died on the 4th of  September 2014 aged 81 at Mount Sinai Hospital in Manhattan from "therapeutic complications" that occurred a week after a crucial appointment at the Endoscopy Clinic, Yorkville Manhattan during the voice changes and stomach reflux she complained about. A week before this appointment, it was reported that she had an appointment with renowned otolaryngologist Dr Gwen Korovin who had worked with an impressive list of A-list celebrities such as Lady Gaga, Ariana Grande, Nathan Lane, Celine Dion, Hugh Jackman among others.

After a close investigation into the death of the popular comedian, the root cause of her death was reported to be "anoxic encephalopathy," which connotes brain damage as a result of the lack of oxygen.

She will mostly be remembered for her prowess as a television host as well as for her sharp wit. She often ruffled feathers with many people the wrong way, but still remained a staple of the red carpet. In most instances, she was seen together with Melissa her only daughter.

Joan put a massive amount of her money into charity, with AIDS Relief being one of the organizations that attracted her interest. Two years before her demise, Joan continued keeping a busy life and her last TV appearance on the Fashion Police was in August 2014.

Rivers willed most of her money and properties to her daughter and dogs. Yea you read it right, dogs, Joan always had a special love for dogs. In her will, she left an extravagant apartment in New York's Upper East Side worth $35 million to daughter Melissa.

Fact Check: We strive for accuracy and fairness. If you see something that needs updating,