Jim Parsons' $100 Million net worth is a huge lot, apparently, but it is not too big a financial figure to attach to an icon as dominant as Parsons who is considered to be one of the most talented people in Hollywood at the moment. Having started his career in 1993, Parsons has gone on to star in several feature films and TV series of note, raking in a lot of money and rising to become a household name in America. He has also won several awards for his incredible work as an actor. Jim's fame shot through the roof for the role he played on The Big Bang Theory, a popular American sitcom in which portrayed Sheldon Cooper.
Like we have mentioned, Jim Parsons' net worth has been pegged at about $100 million at the moment but how did he rake in all that wealth? Obviously, the actor has been involved in the creation of several blockbuster movies and TV series but is that the only way he has made his money? Are there other ways that Parsons has raked in money over the years? How was Jim Parson's $100 million net worth amassed? Let's take a look at the facts.
How Jim Parsons Achieved a Net Worth of $100 Million
There is no gainsaying that a large part of Jim Parsons' net worth of $100 million was amassed through his acting career over the years, however, it is noteworthy that the actor has also made a lot of money from other ventures since he started his acting career. So, what are all the ways by which he built his large fortune? Let's consider the points below.
Earnings from Acting
The number one source of income for Jim Parsons is his acting career. The American actor, whose real name is actually James Joseph Parsons, kick-started his acting career in 1993 with several stage performances. His performances on stage caught attention and he soon made his way to TV. He starred in some movies and TV series like Garden State in 2004, Judging Amy from 2004 to 2005, and 10 Items or Less in 2006 before landing his breakthrough role on The Big Bang Theory.
So far, he has starred in about 40 movies and series, raking in a lot of money as salary alone. In fact, he has been rated among the highest-paid actor on television because of the huge amount of money he rakes in from his different acting roles.
According to reports, at the height of Jim Parsons' career, he was earning about $1 million for every episode of The Big Bang Theory. This and earnings from other movie roles made him one of the biggest earning Hollywood stars from 2017 onward as he was reported to be pulling in an annual income of nearly $30 million. Apparently, Jim Parsons' net worth of $100 million is largely made up of his earnings as an actor.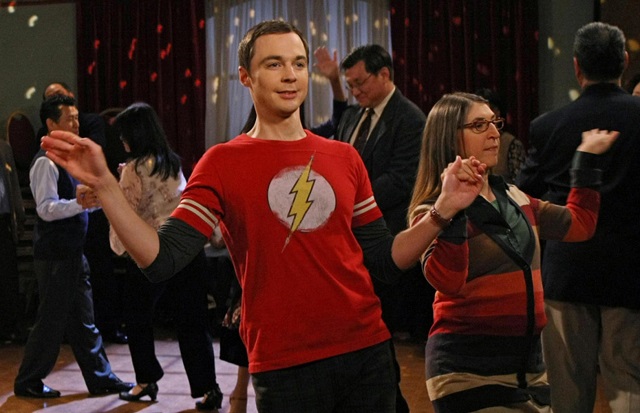 He Is Also a Producer
Apart from his work as an actor, Jim Parsons also works as a producer who has supervised the creation of feature films, TV series, and a documentary. So far, the actor has as many as 7 credits in his CV as a producer. Some of his completed production projects include The Family Gene (2017), Young Sheldon (2017 to 2019), and Special in 2019 among others.
Apparently, his work as a producer has fetched him extra cash in the form of royalties. As a passionate filmmaker, it is expected that in the near future, Parsons will keep producing many more movie projects.
He Has Some Endorsement Deals
Jim Parsons does not just earn money as an actor and producer, he also rakes in money from his endorsements. His most notable endorsement is with Intel, a world-famous Semiconductor manufacturing company. He has done many TV commercials for Intel, raking in several additional millions for himself in the process.
Read Also: Jennifer Connelly Net Worth This Year and Earnings from Movies and TV Shows
He's Into Real Estate
Away from entertainment, Jim Parsons is also into real estate. In 2014, the actor bought his long-time house from Twilight actor Robert Pattinson for $6.325 million. The lovely house is located in the Los Feliz neighborhood of Los Angeles. The actor went on to sell the house for $6.95 million in 2019, raking in some profit. Parsons is now reported to have eyes for more real estate dealings in the future.