James Thurston Nabors popularly known as Jim Nabors was a successful entertainer during his sixty years career in the American entertainment industry. He cemented his place in the industry's history with his role as Gomer Pyle in the iconic show, The Andy Griffith Show. Jim was a man who did it all, from acting to singing, inspiring a generation of multi-talented men and women all over the country. A man whose name continues to live on years after his passing, Jim's achievements made it hard for history to forget acknowledging him as a Hollywood icon.
Jim Nabors Was a Native of Alabama
A lot of people who know Jim Nabors would associate him more with Indiana. Yet, the man began his life in Sylacauga, Alabama, after he was born there on June 12, 1930. He was born to a police officer named Fred Nabors and a housemaker called Mavis Pearl. Jim was the last of three children, with two older sisters, Freddie and Annie Ruth.
His predilection for entertainment began as a child when he sang at church and in school. His love for entertainment remained till adulthood, well into his days as a student at the University of Alabama. To make ends meet after graduation, Jim Nabors worked as a typist for the United Nations before he secured his first role in media as a film cutter with WRGP-TV. Asthma forced Jim away from New York to Los Angeles where he continued his career as a film cutter. On the side, he worked at a Santa Monica tavern, The Horn, and kept up with his childhood love for singing and acting in cabaret theater.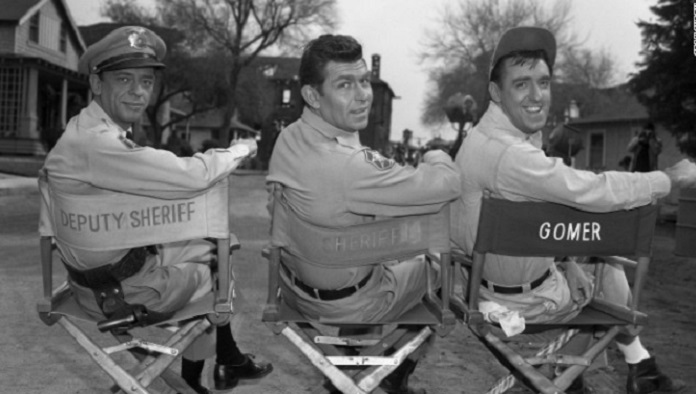 His performance in cabaret theater led him to appear on Today in Dixie. His TV debut on the show eventually led to his lifetime role as Gomer Pyle in The Andy Griffith Show. He made his debut appearance in the 13th episode of the third season after Andy Griffith discovered him during one of his performances at The Horn. His appearance on the show was his claim to fame and it led to a spinoff titled Gomer Pyle U.S.M.C which was based on his character.
A Detailed Look At What Made Him a Hollywood Icon 
A well-received actor, Jim took his stardom to the next level as he found stability and respect in the television industry with other series as well as mainstream Hollywood movies. He appeared in a total of twenty-eight television shows and series, including The Jim Nabors Hour, The Lost Saucer, and others. He received a Daytime Emmy Awards nomination as host of The Jim Nabors Show.
Even though he wasn't a part of many movies, he worked in some notable films like The Best Little Whorehouse in Texas, Take Her, She's Mine, and Stroker Ace, among others. The latter won him a Golden Raspberry Award.
Apart from acting, he recorded twenty-eight albums, three of which have been certified gold and one of them, platinum.
Other Career Accolades and Honors
Beyond his financial achievements, Jim Nabors received several honors and accolades. He was honored with a star on the Hollywood Walk of Fame in 1991 and got an honorary promotion to Lance Corporal and Corporal by the Marine Corps. Having spent the majority of his life in Hawaii, he also received the Fellow of the Pacific Award from Hawaii Pacific University for his outstanding leadership and service to the community.
Other accolades and honors received by the Hollywood icon include Alabama Stage and Screen Hall of Fame and Honorary Sergeant by the Marine Corps. Also, a section of the US Route 280 was named after him (Jim Nabors Highway). Most notably, from 1972 until his death, he sang Back Home Again in Indiana before each Indianapolis 500 race.
Jim Nabors' Husband Was His Boyfriend for 38 Years
In 2013, Jim Nabors got married to his long-term partner, Stan Cadwallader. The two had been in a relationship since 1975. The marriage started a year after same-sex marriage became legal in Washington. They got married in the privacy of their hotel room at the Fairmont Olympic Hotel in Seattle.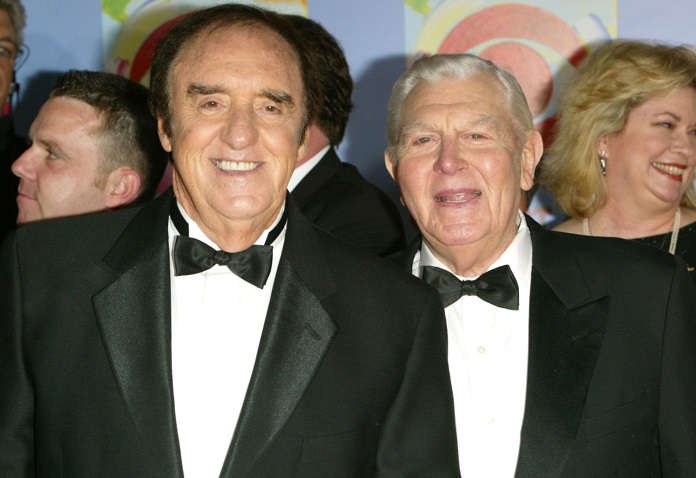 Up until his death in November 2017, Jim enjoyed his married life with Stan. The two had met for the first time in the early 70s before they began their relationship officially in 1975. At the time, Stan Cadwallader was a fireman and Jim's sexuality was a secret. Jim and his husband lived in Honolulu, Hawaii, in a macadamia plantation at Maui. The plantation has now been sold to the National Tropical Botanical Garden.
The Truth About His Rumored First Marriage
Before his relationship with Stan Cadwallader, Jim Nabors was rumored to have been in a relationship with a fellow actor named Rock Hudson back in the early 1970s and it was claimed that they got married. However, that is not true. The rumor started from a joke between a group of friends who hold an annual get-together in Huntington Beach.
In the year the rumor began, the group sent out invitations to participants for the marriage of Jim Nabors and Rock Hudson. It was meant as an inside joke for the group, but it spread beyond its intended recipients. Because of the public opinion about homosexuality at the time, it saw the end of Jim's friendship with the actor.
See Also: Omar Sharif Jr Earnings, Movies, and Full Bio
The Actor Passed Away At The Age of 87
After almost nine decades of living, six of which he spent as an entertainer, Jim Nabors passed away on November 30, 2017; he was 87 years old. He died in his home in Honolulu, Hawaii. The passing of the actor cum singer drew tribute from all corners of America, including the United States Marine Corps which had named him an Honorary Marine.
The Second Lady of the United States, Karen Pence, and many other popular figures like Tony Kanaan, Larry King, and Carol Burnett paid tributes to Jim.
After his passing, fans got to learn about a health problem the actor had battled for more than 2 decades, eventually leading to his death. According to his husband Stan Cadwallader, Jim suffered from a declining immune system after he underwent a liver transplant in 1994. The liver transplant was as a result of contracting hepatitis B in India after he cut himself with a contaminated razor.