Thanks to the giant strides that have been made in digital technology, we are in the age of the influencers. People of all ages flock to social media hoping to cultivate a large following, which they can then leverage for paying opportunities. Despite the massive competition thereof, some have actually achieved this feat and become internet celebrities. Jessy Taylor's Instagram account is proof that she belongs to this tenacious category of people called influencers. The young lady is known for her Instagram page "@jessytaylorduh", where she shares bikini-clad and other flattering pictures of herself.
Jessy had managed to grow her account to acquire more than 100,000 followers. She was happily reaping the rewards of her efforts when tragedy struck. Jessy Taylor's Instagram account was deleted without warning in April of 2019, leaving her feeling confused and helpless. The event dominated the news cycle for weeks as Taylor publicly decried the injustice, claiming that she had done nothing wrong to deserve such a severe action from the powers that be on the platform.
Why Was Jessy Taylor's Instagram Account Deleted?
When asked for her opinion on the debacle, Jessy stated that she believed the reason her account got removed was because of the people who kept reporting her as spam. Apparently, she has a lot of "haters" and trolls online who don't want to see her succeed, so they keep leaving hateful comments on her posts and reporting her account even though she has done nothing wrong. Whether or not there are people online actively trying to ruin her life, Jessy Taylor's Instagram account did get deleted for no compelling reason.
After some media houses reached out to Instagram for their side of the story, the publicity team of the company explained that they were not in the habit of commenting on individual cases involving an account that was taken down. However, a spokesperson later said that Jessy Taylor's Instagram account was deleted in error, but failed to expatiate further.
How She Reacted To Losing Her Account
To everyone's surprise, Jessy went full berserk after her account was deleted. She filmed herself crying and tearfully explaining how much her Instagram meant to her and how unfair it was to have it taken away. She uploaded the video titled STOP REPORTING MY ACCOUNT to her YouTube channel, where it was viewed over 100,000 times within the first two days. In the video, Jessy stated that she had moved to L.A. just to build a career as an influencer, so her Instagram was her whole life and she was nothing without it.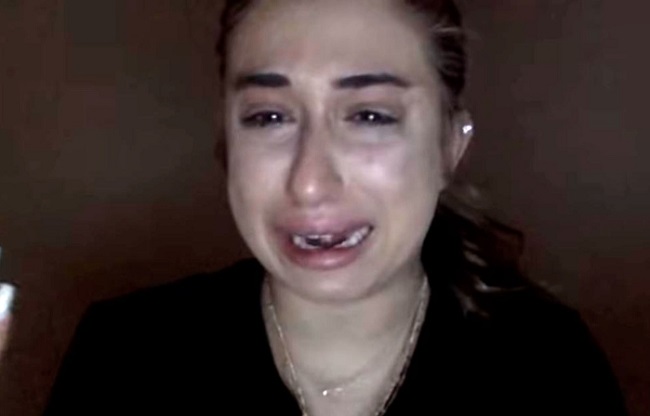 She also discussed her fear of being forced to go work a 9-5 job in order to earn a living because she was unqualified for such. Jessy revealed that she might have to go back to working as a stripper or at McDonald's if her account wasn't reinstated. Interestingly, she called the police to report that her account had been deleted. According to Jessy, she felt like a murder had taken place; as though someone killed her and went online to boast about it, so she had to involve the police. She called on her fans, the media, and the online community to help her beg Instagram to give her account back.
See Also: Svetlana Bilyalova – Bio, Net worth and Other Interesting Facts
What Is Jessy Taylor Doing Now Since Her Instagram Was Deleted?
After Jessy Taylor's Instagram account was taken down, people were expecting her to start looking for a normal job or dedicate her time to something that reeked of less-entitlement. However, she refused to back down and bow out. One of her followers gifted her a fan account "@duhitsjessy", which had about 13,000 followers on it, so she began posting there.
The struggle of rebuilding her following to what it was didn't last very long because a week after her account was deleted, Instagram reinstated it. They claimed it was an error and apologized for the inconvenience it caused her.
Jessy was ecstatic to get her Instagram account back and has since returned to sharing posts on it. She claimed that the seven days she spent without it were really transformative for her and she actually considers it a blessing in disguise. It helped her examine her life and made her even more determined to reach greater heights as an influencer while expanding her reach to other ventures as well.