The internet receives credit for making it easy to get famous these days, especially for the group of people who fall under the category of Instagram models. Jessica Burciaga is one of such people and for this model whose fame has spread beyond the shores of her continent, the work she does has opened doors for her in ways that can only be imagined. Keep reading to learn more about the career and personal life of this American model.
Who Is Jessica Burciaga?
Jessica Irene Burciaga was born in Santa Fe Springs, California on the 11th of April in 1983 to TY and Lisa Burciaga, she is the first child of her parents and has two siblings, Blake and Duke. Burciaga is of Irish, French and Mexican heritage. The high school she attended is not known but she studied Sports Journalism at Golden West College which is a junior college in Huntington Beach.
Although Jessica Burciaga is mostly known for her Instagram modeling career, she has not always been that person and her career predates the creation of that social media platform.
Prior to her college days, she had started to work in some films and commercials but nothing big came her way. It was during her time in college that Burciaga began working at a branch of Hooters. This was when she began to pose for photographers and her MySpace page started to gain traction for the pictures she uploaded. But the biggest boost to her career was winning a 2005 contest for Stuff Magazine. One of her brothers had mentioned the competition to her and she decided to apply, only for her to end up winning.
Her victory introduced her to a number of brands and she began to pose for high profile magazines. In the same year of her Stuff Magazine victory, she spent most of her time working with magazines such as Modified Mag, Maxim & Performance, Open Your Eyes, Latino Feature, among many others.
By 2006, she moved to Las Vegas where she was part of the Playboy Mansion as a Bunny and for the month of February in 2009, she was the Playmate of the Month, this occurred after she had made many appearances on the 2008 version of the reality show. Chynna Dolls Bikini also made her the brand's ambassador.
Jessica Burciaga's career as a model does not only include posing for magazines but also features her making appearances in music videos. South African musician, Cassper Nyovest, in 2019, featured her in the music video for his song, Move for Me. The video caused a buzz as both of them not only looked good individually but also looked great together. Because of the chemistry they shared, it was also speculated that they were dating.
Burciagaalso earns a living by posting sponsored posts on her Instagram page where she has a million followers. On the same Instagram page, she sells hair extensions which go for as high as $300.
Jessica Burciaga has had a slew of boyfriends and has been romantically linked to a number of men, some of whom are Hugh Hefner, Lance Moore, and Miles Austin. She has been blamed for the breakup of a basketball player's marriage a claim she has disputed many times.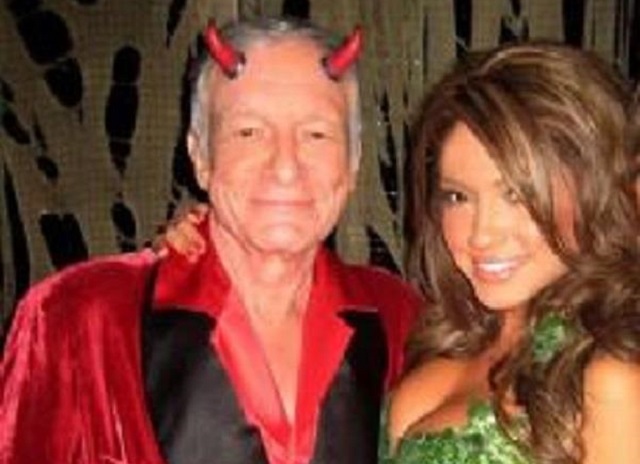 Other Things to Know About Jessica Burciaga
1. Jessica Burciaga loves to travel. Her job as a model requires her to spend time in different locations in the world and she has stated that traveling is the best part of her work.

2. Burciaga has a height of 5 feet 2 inches and she weighs 50kg. Her bust measures 36 inches, with a waist of 25 inches and hips 36 inches – this is why she has such a lovely figure.

3. Having a great body is essential for the work Burciaga does, because of this, she dedicates a good amount of time at the gym, maintaining her body, especially as it is her major source of income.

See Also: Niece Waidhofer – Bio and Body Measurements Of The Model

4. Despite the hours she spends at the gym, Jessica Burciaga still finds time to revel in her love for good food, and this involves cooking which is one of her favorite things.

5. The name Theodore is one that is frequently mentioned around the model. Theodore is the name of her dog and she often declares how much she loves him.

Fact Check: We strive for accuracy and fairness. If you see something that needs updating,