Since two of America's most popular personalities, Alex Rodriguez and Jennifer Lopez announced their engagement, fans of either party have been celebrating, as well as hoping their relationship will not suffer the same fate as most Hollywood relationships, or in a more pointed direction, the singer's relationships. However, although Jennifer Lopez has a longer resume of unsuccessful married life, her husband to be, Alex Rodriguez has one of his own.
In this article, we took a look at their respective failed marriages, who they got married to, possible children and why the marriage failed. Scroll below to learn more.
Between Jennifer Lopez and Alex Rodriguez, there have been a combined four marriages, with three of them coming from the New York-born singer. Alex Rodriguez, on the other hand, despite a long relationship history, has only been married once.
Jennifer Lopez's Marriage History
Ojani Noa (February 1997 – 1998)
In discussing their marriage history, we start with Jennifer Lopez, who has been married more times than her fiancé, and her first marriage was to the Cuban waiter, Ojani Noa. The marriage was the second major relationship of Jennifer Lopez, having previously been in a long-term relationship with her high school sweetheart, David Cruz.
Jennifer Lopez was married to Ojani from 1997 until 1998 when the marriage came to a bitter end.
Criss Judd (2001-2002)
Hopefully, in a few months, Alex Rodriguez will become the fourth man to say I Do to Jennifer Lopez, and two places ahead of him is Criss Judd, a man the singer was married to between 2001 and 2002.
The singer and the director met in 2000 when he was drafted to direct the iconic music video, Love Don't Cost A Thing, from where their working relationship quickly became a romantic one, leading to a marriage that began in 2001. Unfortunately, like the first marriage, Jennifer Lopez and Criss Judd were only married for ten months before they called it quits. Why? Because Lopez's fame put too much pressure on their marriage.
Marc Anthony (2004-2011)
The two other men on this list may have said the words I Do to Jennifer Lopez, but none of them left as much impact on the singer's life as her marriage to Marc Anthony. Both singers met after she came out of a devastating engagement to Ben Affleck and within a couple of weeks of dating, they got engaged and got married in 2004.
They were together for seven years, which is a long time by Hollywood standards, and during their time together, she gave birth to her only two children so far, twins Max and Emme who were born in 2008.
Sadly, not everything good is supposed to last and after three years of giving birth to their children, Jennifer Lopez and Marc Anthony called time on their married life. They have remained in an amicable relationship as co-parents ever since.
Alex Rodriguez's Marriage History
If marriage was all about previous experiences like a job, Jennifer Lopez brings a lot more experience to her potential marriage with Alex Rodriguez. While she has three marriage experiences to draw from, her soon-to-be husband has just one, his marriage to Cynthia Scurtis.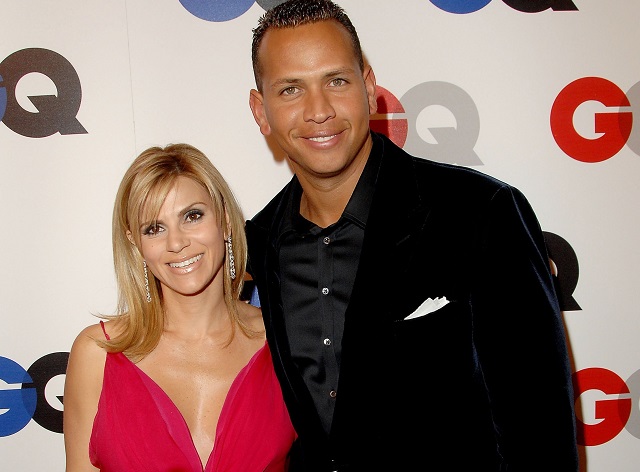 However, what he lacks in multiple marriages, he has in the number of years he was married to Cynthia, which was six years between 2002 and 2008.
Before Alex Rodriguez and Cynthia got married, they had begun dating in 1996 after they met at Body and Soul Gym. After dating for six years, he proposed to Cynthia on her 30th birthday and they got married in the same year in 2002.
During their time together, Alex and Cynthia gave birth to two children, Natasha Alexander and Ella Alexander, who were born in 2004 and 2008 respectively. In the year they gave birth to their second daughter, Alex Rodriguez and Cynthia Scurtis got separated and divorced after Alex was accused of infidelity.
Since the marriage ended, Alex Rodriguez has been involved with a number of women, such as Real Housewives of New York star, Bethenny Frankel whom he dated in 2009, Kate Hudson whom he was with for seven months in 2009, Cameron Diaz whom he dated between 2010 and 2011 and a couple of other women. However, not a single of one of them led to an engagement, until Alex Rodriguez began his relationship with Jennifer Lopez, whom he is now set to get married to in the not so distant future.