Often ranked as one of the most beautiful women in the world, this actress has come a long way. This has been made obvious by Jennifer Connelly's net worth and the awards she has thus far received for playing various roles in movies and TV shows. Way back in 2001, playing Alicia Nash in the biographical drama movie A Beautiful Mind won her a Best Supporting Actress award from the Awards Circuit Community. She also received a Golden Schmoes Award, Kansas City Film Critics Circle Award, Southeastern Film Critics Association Award, British Academy Film Award, the Golden Globe, and an Academy Award all under the category of Best Supporting Actress.
Considering that, the other awards she has bagged for playing other roles, and the numerous nominations she has received, it is easy to see why people are hugely interested in knowing the level of wealth that Jennifer has accumulated from her career. We've discussed that and other relevant details below for your reading pleasure.
Jennifer Connelly's Net Worth and How She Made It
For an actress with a long list of successful films in her filmography, it is not out of place for one to expect that Jennifer Connelly is a multi-millionaire. Over the years, she has consistently proved her worth as a fine actress, establishing herself as one of the truly talented in the industry. As most of her projects get to be successful, it is only natural that Jennifer commands huge paychecks for her roles. This has gone a long way to enlarge the coast of her riches. Owing to how popular she has become and the magnitude of people asking questions about her wealth, several sources have quoted various figures as Jennifer Connelly's net worth. For instance, there is this claim that she is worth $82 million and the first actress named in a list of top 10 highest-paid actresses for 2019. Based on our findings, this is not true but a total fabrication.
How much is the actress worth then? Well, more reliable sources have it that the actress is worth $20 million. While a major bulk of this amount comes from her career as an actress, it is imperative to point out that Jennifer Connelly also earned good money as a model. Before her fame shot through the roof as an actress, Jennifer thrived as a model. She was only 10 when she joined Ford Modeling Agency, appearing in many print and television adverts. She even did a bit of singing, recording pop songs like "Message of Love" and "Monologue of Love".
What we've discussed above are definitely not the only sources via which Jennifer has made her wealth. Although we know little about her investment portfolio, we can tell that she has some lucrative endorsement deals. Sometime in 2012, the actress became the first global face of a Japanese multinational company called Shiseido. The company founded in 1872 is a popular fragrance, cosmetics, hair, and skincare producer. Similarly, the actress has been the face of other multinationals like Revlon, Inc. and Balenciaga S.A.
See Also: Sandra Bullock's Net Worth In 2019 And The Movies That Made Her The Most Money
Her Earnings from Movies and TV Shows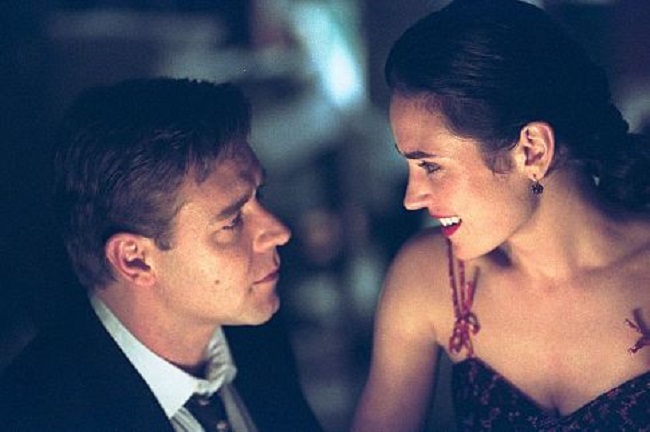 Jennifer Connelly has only a few television roles. Her first was in an episode of 1982's Tales of the Unexpected. Next, she played Emma Burgess in a 1992 television film, The Heart of Justice. She appeared in an uncredited role in another television film (Out There) in 1995 and thereafter, played her first lead role in a drama series; she featured as Catherine Miller in The $treet. Also, there is Snowpiercer, an upcoming post-apocalyptic series that has been confirmed for its pilot. She will appear as Melanie Cavill in the dystopian thriller which will air on TNT.
Movies are what Connelly is most known for. Apart from A Beautiful Mind, some of her other movies that fared well are The Rocketeer, Dark City, Requiem for a Dream, House of Sand and Fog, Hulk, Little Children, Dark Water, and Reservation Road. While it is difficult to tell what she was paid for each of these projects, it is believed that A Beautiful Mind is her most commercially successful project. Records have it that it grossed more than $313 million worldwide. Also, 2009's He's Just Not That into You is another project that paid a great deal. Against a budget of $40 million, it grossed $178.4 million worldwide. Way back in 2009, Forbes estimated that Jennifer Connelly films earned an average of $41 for every $1 she was paid.