Everyone knows that YouTube is a lucrative platform that has made several young creators multi-millionaires. It is a benefit that only a fraction of the creators on the platform enjoy, one of them being Jenna Nicole Mourey, who is popular as Jenna Marbles. Through the video-sharing platform, Jenna has become a multi-millionaire with a net worth that is certain to cause several of her peers to gulp at the thought of it.
As one of the high earners on YouTube, let's take a look at how being a YouTuber has helped her achieve her wealth and how much she makes in a year.
What Is Jenna Marbles' Net Worth?
When Jenna Marbles was sharing a three-bedroom apartment in Cambridge, Massachusetts, and worked multiple jobs to pay her $800 rent, she may not have imagined that one day, she would be one of the most popular young people in the world, with the wealth to go along with it.
Now working only one job, her own as a YouTuber, Jenna has accrued an estimated net worth of $8 million, earned over less than a decade as a YouTuber.
After graduating from Brighting High School and completed her higher education, earning a bachelor's degree from Suffolk University, and a Masters's degree from Boston University, she began working for Barstool Sports, the famous satirical sports media company.
In the same year, she created her YouTube account, JennaMarbles, on the 16th of February 2010. Her first viral video, How To Trick People Into Thinking You're Good Looking, was released later in the year, recording more than 5.3 million views in its first week.
A series of viral videos released within a short period of time quickly made Jenna a YouTube star. One of them was How To Avoid Talking To People You Don't Want To Talk To, which was released in August 2011. The video was featured by major news outlets like ABC News and The New York Times, thereby establishing her name among YouTube creators.
Since then, Jenna whose YouTube videos are based on comedy has risen to the summit of YouTube fame, achieving a net worth of $8 million in the process. But it is not only YouTube that has made Jenna Marbles a rich woman. She has made money from other ventures like owning a dog toy brand, Kermie Worm & Mr. Marbles. She also sells merchandise of some of her popular and memorable quotes.
Aside from those, she has a program on the satellite radio network, SiriusXM, where she hosts the show YouTube 15. In addition to that, she has a podcast titled The Jenna Julien Podcast and has appeared in a couple of films and TV shows such as Smosh: The Movie, Internet Icon, and The Moms View. Jenna also has a Twitch channel with more than 230,000 followers.
How Much Does She Make In a Year?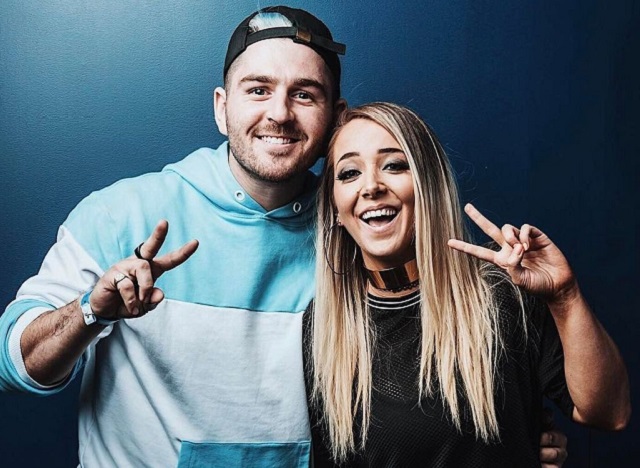 It would be difficult to accurately determine how much Jenna Marbles makes in a year because of the absence of certain details about her expenses. However, knowing that the bulk of her yearly revenue comes from YouTube, we can make an approximate guess.

According to the YouTube analytics website, SocialBlade, Jenna Marbles' net worth of $8 million comes from making an average of $104,900 to $1.7 million in a year via YouTube Ads, excluding third party advertisements and sponsorship income.

Her high YouTube ad revenue comes from having more than 20 million subscribers and more than 3.3 billion views. With an average of 3.5 million views per video, Jenna rakes in some serious cash via the video-sharing platform.

Combined with the fact that she makes money through other sources like merchandise sales, SiriusXM, movies/TV shows, and her Twitch account, it is safe to suggest that Jenna Marbles makes an average of $2 million per year as income.

When you factor in taxes, production expenses, and salary payments to her team members like her business manager and a personal assistant, only a fraction of her yearly income might get to be hers.

See Also: What Is Liza Koshy's Net Worth And How Much Does She Make On YouTube?

In all, the consistency of her yearly income is why Jenna Marbles has been able to build a net worth of $8 million and afford luxuries like the mansion she bought in California for $1.1 million. She lives there with her boyfriend, fellow YouTuber Julien Solomita and her four dogs.

Fact Check: We strive for accuracy and fairness. If you see something that needs updating,