Former juvenile actor Jared Gilmore is one of those actors who stumbled upon a career in showbiz by mere happenstance. An innately talented entertainer who was introduced to the film industry at a very young age, Gilmore literally grew up on the screen before the eyes of millions of fans. Having spent a major part of his life in the entertainment industry, Gilmore has not only matured but has also gained a level of professionalism which has been extremely helpful in the field.
This is thanks to the fact that he learned on the job. In addition to that, Jared's acting assignments have afforded him opportunities to travel to different cities across the country and even beyond. From a talented child actor to an astounding young man, no doubt, the Once Upon a Time star has gathered a lot of fans who would love to have an insight into his personal and professional life.
Jared Gilmore Was Born As a Twin And They Are Both Entertainers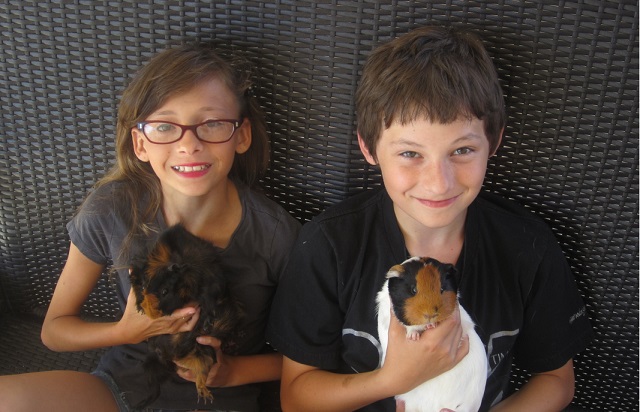 A native of California, Jared Gilmore did not come into this world alone, he is one of two children born to his parents as twins on May 30, 2000. Interestingly, both Jared Gilmore and his twin sister Taylor are both talented entertainers and started their acting career at a very young age. Taylor was the twin who was really determined to follow the path of entertainment but Jared happened to be on the acting scene because he was at the right place at the right time, however, it is surprising to note that Taylor was the first to give up acting in other to pursue higher education and other interests, including sports.
There is a dearth of information regarding his parents and family background, but it is obvious that they were very supportive of their children's acting career. One fact about the handsome actor's birth details that have always been in the public arena is his place of birth which is given as San Diego where he also grew up.
Jared Gilmore is one celeb who loves animals, he is not just an avid animal lover; the former juvenile actor seems to be crazy about four-legged creatures. In fact, it is common knowledge that Jared Gilmore keeps a variety of animals as pets. The popular entertainer considers his two canines Emma and Cooper, two guinea pigs Zoey and Zigy, a cat Tiger, and a rabbit Benjamin, as part of his family and showers them with love and care, In fact, he usually insists that his furries accompany him on shoots.
His Career As A Model And Accidental Acting Venture
Jared's acting interest was piqued at a very young age and he judiciously began honing his skills for the art while also auditioning for roles. Gilmore first kicked off a career in the showbiz industry as a model – after appearing in a T-shirt ad campaign.
Interestingly, Jared's advent on the small screen can be best described as a lucky occurrence. It was completely accidental that the young Jared happened to be at the scene of an audition rendezvous with an agent which was initially meant for his twin sister. But since he joined his mother and sister for the meetup, luck shone on him as the agent eventually decided to make some necessary adjustments to his plans and work with both siblings. This marked the beginning of several offers for the actor on the small screen.
Jared Gilmore's Acting Career Took-off With Minor Roles
Jared Gilmore debuted as an actor in the year 2008 with a minor role in one episode of the series Without a Trace. He also guest-starred as Owen in the series Eleventh Hour that same year. In 2009, Jared followed up with a recurring role as Bobby Draper in the series Mad Men and as Graham in Roommates. His other notable TV credits include Hawthorne and Men of a Certain Age, both in 2010. That same year, Gilmore added two big screen credits to his profile with roles in the movies The Back-up Plan and A Nanny for Christmas.
Gilmore's biggest role yet would unarguably be that of Henry Mills on Once Upon a Time. He joined the ABC fairy tale drama series in 2011 as an original cast member at age 10 and remained a prominent character throughout the show's seven seasons. While filming over 140 episodes, Gilmore spent eight years on the show which made him unable to finish off his studies at a regular public school.
Given how long the actor was on the TV show, he never got the chance to attend a real high school and experience life like a conventional kid. On the bright side, Jared had an outstanding performance and gained critical acclaim on the show while portraying the character Henry Mills who is referred to as 'The Truest Believer' and 'The Author'.
His escapades on the screens have no doubt led to the accumulation of fans who are interested in his life both personally and professionally, these fans can gain access to the popular actor through his social media channels. Though he has not registered his presence on all the popular social networking sites, we know that he is on Twitter, Facebook, and Instagram where he keeps amassing fans every day.
See Also: Josh Brener – Bio, Wife, Parents, Height, Other Facts About The Actor
His Hard Work And Dedication Earned Him Several Accolades
Jared Gilmore's acting talents are hard to go unnoticed and have earned him various recognitions. Notably, Jared's outstanding performance in the Mad Men series won him the Screen Actors Guild Award in 2009, as well as the Leading Young Actor award for Best Performance in a TV Series at the 2010 Young Artist Awards. His role as Henry Mills in Once Upon a Time also won him the 2012 Young Artist Award and a nomination in 2013 for the Saturn Awards.
Jared Gilmore is all grown up and currently focused on getting a college degree. While the actor has not revealed other upcoming projects he may have, we do know that his acting career is far from over. A passionate entertainer, Gilmore who loves to be a positive influence on people as much as possible has big career plans that include voice acting for animations and video games.