Since she started making videos about her passion for the beauty industry and her interest in makeup which she subsequently uploads on the video-sharing platform, YouTube, Jaclyn Hill has gone from being an unknown entity to one of the most popular names in YouTube-sphere.
Such considerable influence has transformed into fame and wealth for the young lady. It has also piqued interest in her personal life and as such, when she announced her divorce from her long-term husband, it reverberated on the internet. Since then, there have been several rumors and speculations about the cause of the split but Hill is not letting this hold her down and keeps on breaking new grounds.
Here's How Their Meet Cute Happened
When Jaclyn Hill was born on the 20th of July 1990 in the state of Illinois, she had no idea who her future husband would be nor even cared about such matters. She rather enjoyed an idyllic childhood on her family's farm in the town of Mineral with her parents, James and Robin Eilers, and her two older siblings named Nicholas and Rachel.
The Hill family later relocated to Tampa, Florida, in 1998 which is where Jaclyn met her future boyfriend-turned-husband, Jon Hill. Just like his wife, Hill is not a native of Florida but Houston. He however grew up in Florida and later dabbled into music as a percussionist and drummer.
So, how did the couple's love story commence? Well, Jaclyn Hill first met Jon while they were both teenagers growing up in Florida. The youngsters naturally took to each other and commenced a relationship. They remained together for the next several months and not even the fact that Jaclyn had to go off to college, specifically Sarasota College where she earned a degree in Photography, was enough to break their attraction for each other.
Theirs Was a Marriage of Two Teenage Sweethearts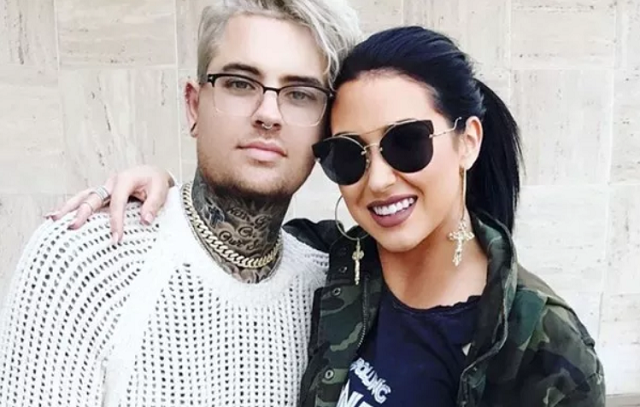 The couple's love grew stronger with time and they tied the knot in August 2009; Jaclyn was 19 years of age while Jon was 21. Given how young the couple was, many were skeptical that they would be able to make their union work. The young lovers however surprised the naysayers and managed to stay together for nine good years. During this period, they supported each other's career endeavors. Jon also proved to be a valuable partner as his wife rose to YouTube stardom.
Having spent some time working in the beauty industry as a freelance makeup artist, Jaclyn garnered enough knowledge in it and proceeded to create a YouTube channel to share her expertise with the world. She quickly garnered the interest of several millions of people and her channel eventually grew to be known for its celebrity makeup tutorials, featuring several celebrities across the music, film, and reality entertainment genres, including the extremely famous Kim Kardashian.
Hill's influence in the makeup industry also blossomed to the extent that several cosmetics brands collaborated with her to create some products. Some of those products include Champagne Pop, which was created in partnership with Becca Cosmetics, and Jaclyn Hill x Morphe in partnership with Morphe Cosmetics. These products brought considerable wealth for Jaclyn Hill and she and her husband utilized it to live a glitzy life on social media. Fans, therefore, assumed that all was well in their world but that was not to be.
Uncoupling from Her Husband of Nine Years
Jaclyn Hill and her husband unfortunately split in May 2018. In a video uploaded to her channel, the beauty influencer revealed that they had been having issues for some time and had attempted a couple's therapy to deal with them. The therapy didn't help and as such, things got uglier between them. Jaclyn described the divorce as one of the hardest decisions of her life but maintained that it was for the best. She also stated that she was grateful for her time together with Jon and would always love for him.
Jon, on his part, also avoided mudslinging. He even went ahead to admit that the divorce was his fault as he had struggled with drug addiction for many years. According to him, he had gotten addicted to prescription pills as a 17-year-old and continued with the habit well into his marriage with Jaclyn. The problem worsened with his wife's fame and he would go into rehab only to relapse again. This cycle lasted for some time and it eventually led to the demise of his marriage. Apart from his drug problems, Jon also admitted that he should have been a better, more caring, and more attentive husband; that his failure to do this ultimately led to the divorce.
See Also:  What is ASMR Darling's Real Name, How Much is She Worth, and Who is Her Boyfriend?
Jaclyn Hill Launched a Makeup Line after the Divorce
Since she got divorced and became a newly-single person, Jaclyn has been forging on with her professional and personal life. Career-wise, the Florida native took the bold step of launching her eponymous makeup line in May 2019.
The line featured about 20 different shades of lipstick and sold out like hotcakes. It however ran into troubles due to many bad reviews. Some customers complained that theirs had been shipped broken or melted while some said that it had come with particles of hair.
There were even more serious complaints that the lipsticks had caused swellings, cold sores, and itching on many user's lips. All these led to a serious backlash for Jaclyn and she apologized and promise refunds to her customers. She also shut down her Instagram and Twitter pages to stem the tide of negative comments. Commendably, her ex-husband supported her and promised that he would have her back in the darkest of times just as she had his back in the darkest of times.
Despite these words of encouragement, the blowback was just too much for Jaclyn to bear and she went into depression and anxiety. She also took to excessive alcohol consumption and gained about 20 lb. Having fallen that low, the only way to go was up, so Jaclyn worked with her team to clean up her act. She subsequently made a comeback in April 2020.
Meet Her New Lover Jordan Farnum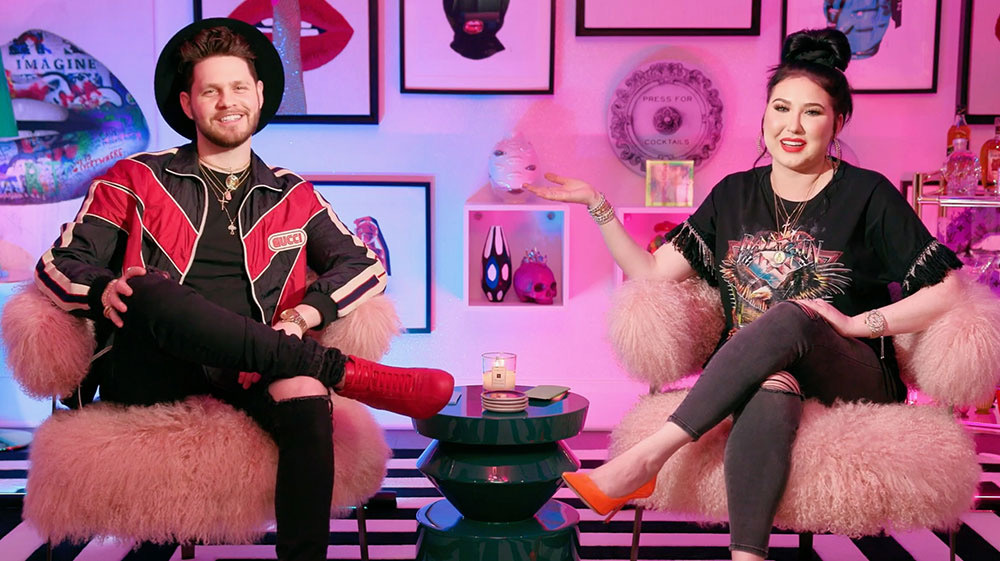 In a light-hearted video, the YouTuber informed her fans that she was now in a relationship with a cook and recording artist named Jordan Farnum. She stated that they had been together since November 2018 and were waxing stronger.
So, what do we know about Hill's new boo? Well, details are still sketchy about the young man's background and as such, we do not know his birthday or even birthplace. It is however known that he had at least two siblings, including a sister named Peyton; one of them, a brother died in 2018.
The loss predictably devastated Jordan as he spent several months in a zombie-like state until he met Hill. Since then, he has rediscovered his zest for life and is thankful for the gift of his lover. He has also revealed that even though he does not know where their journey will take them, he is confident it will be long and enjoyable. What can we add to that but wish the couple all the best?