Since she started making videos about her passion for the beauty industry and her interest in makeup which she subsequently uploads on the video-sharing platform, YouTube, Jaclyn Hill has gone from being an unknown entity to one of the most popular names in YouTubesphere.
Jaclyn Hill has become part of a growing community of regular people whose ability to connect with an audience via their various subjects of expertise has earned them considerable influence which in turn has transformed into fame and wealth. Her work as a makeup tutor has seen her work with major brands like BECCA Cosmetics and Morphe Cosmetics.
If you are curious about who Jaclyn Hill is and her journey to being a recognized name on the internet, read on to learn everything about the popular YouTuber.
Jaclyn Hill Biography
When Jaclyn Hill was born on the 20th of July, 1990, the idea of fame through the internet wasn't yet born, neither was YouTube, the platform that has enabled her rise to fame. She was born in Illinois and raised on a farm in Mineral by her parents James and Robin Eilers, along with two older siblings named Nicholas and Rachel.
Born Jaclyn Roxanne Eilers, she and her family relocated to Tampa, Florida, in 1998 following a career change by her father to become an evangelist. The change resulted in missionary trips around the world by members of the Eilers family and they went to places like Honduras and India.
The family, however, wasn't whole for long as her parents got divorced in 2012, about a year after Jaclyn created her YouTube channel. Between growing up on a farm and the missionary trips, Jaclyn Hill was unable to attend a traditional high school and was mostly homeschooled, only attending a formal school at the college level at Sarasota College where she earned a degree in Photography.
The degree would come in handy when she took up an interest in the beauty industry following time spent working as a freelance makeup artist. She proceeded to create a YouTube channel to share her knowledge of the art with the world and quickly garnered the interest of several millions of people.
The channel eventually grew to be known for its celebrity makeup tutorials, featuring several celebrities across the music, film, and reality entertainment genres, a roster that has included the extremely famous Kim Kardashian.
Apart from her makeup videos, Jaclyn Hill's influence in the makeup industry has drawn the attention of a number of cosmetics brands, who have worked in collaboration with her to create a number of products. Some of those products include Champagne Pop which was created in partnership with Becca Cosmetics and Jaclyn Hill x Morphe in partnership with Morphe Cosmetics.
The partnerships have brought considerable success for Jaclyn Hill and elevated her from just being a YouTuber but also a successful entrepreneur.
What Is Jaclyn Hill's Net Worth?
YouTube may have started as a place for people who enjoy sharing their creativity to post their videos but the explosion in popularity of the app has made it a platform used to generate wealth. Jaclyn Hill has tasted some of that wealth, having grown her following to over 5.8 million subscribers with over half a million views to go with it.
Her channel, Jaclynhill1 has been a major contributor to a net worth that is estimated to be well over $1.5 million. Other contributors to her net worth include partnerships with brands like Morphe and Becca.
Husband and Divorce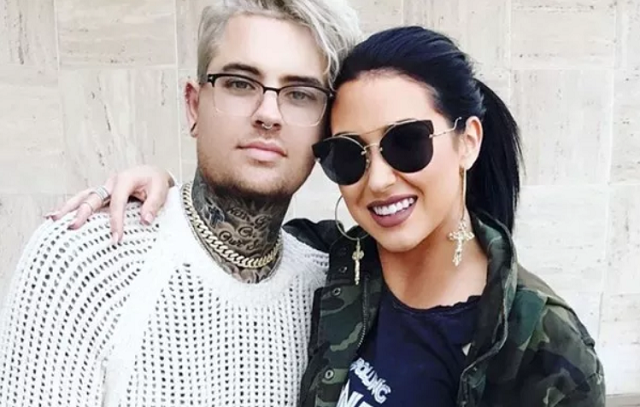 Jaclyn Hill was married to a drummer named Jon Hill. The marriage began in August 2009 when she was just 19 years of age and they were married for nine years before the couple ended their union.
The nine-year-long marriage, while it undoubtedly had its good moments, failed to produce any child for the couple. The divorce is believed to have been an amicable one as they both announced it in a video uploaded to her channel on the 16th of May, 2018.
See Also: Molly Eskam – Biography and Facts About The Model and YouTuber
Does She Have A New Boyfriend?
Since she got divorced and became a newly single person, questions have come up about the relationship status of the popular YouTuber, with fans and admirers looking to determine if she is single.

There have been rumors of a relationship with a man named Farnum, but so far, nothing has yet been confirmed by Jaclyn.

Fact Check: We strive for accuracy and fairness. If you see something that needs updating,