Jermaine Lamarr Cole aka J cole is an American rapper songwriter and record producer with an estimated net worth of $18 million.
J Cole Net Worth: Career Beginnings
Son to an African American US Soldier, J Cole was born on January 28, 1985 in the 97th General hospital at US Army base in Frankfurt, West Germany. After his dad left the family, Cole grew up with his mom in  Fayetteville, North Carolina. As a child he played the violin and started rapping his own lyrics at the age of 12. When he turned 15, his mom bought him a $1,300 ASR-X beat box as a Christmas gift to help him develop his music. Cole began producing his own music and posted them on various internet forums.
In search of a befitting record deal, Cole moved to New York where he studied Communication and Business at St. John's University. Cole once stood outside of Jay Z's Roc the Mic Studio for three hours to hand him a CD copy of his beats but was snubbed. In 2007 after college graduation, Cole released his first mixtape "The Come Up" but it wasn't a hit, however, it attracted the attention of Jay Z who had previously rejected him.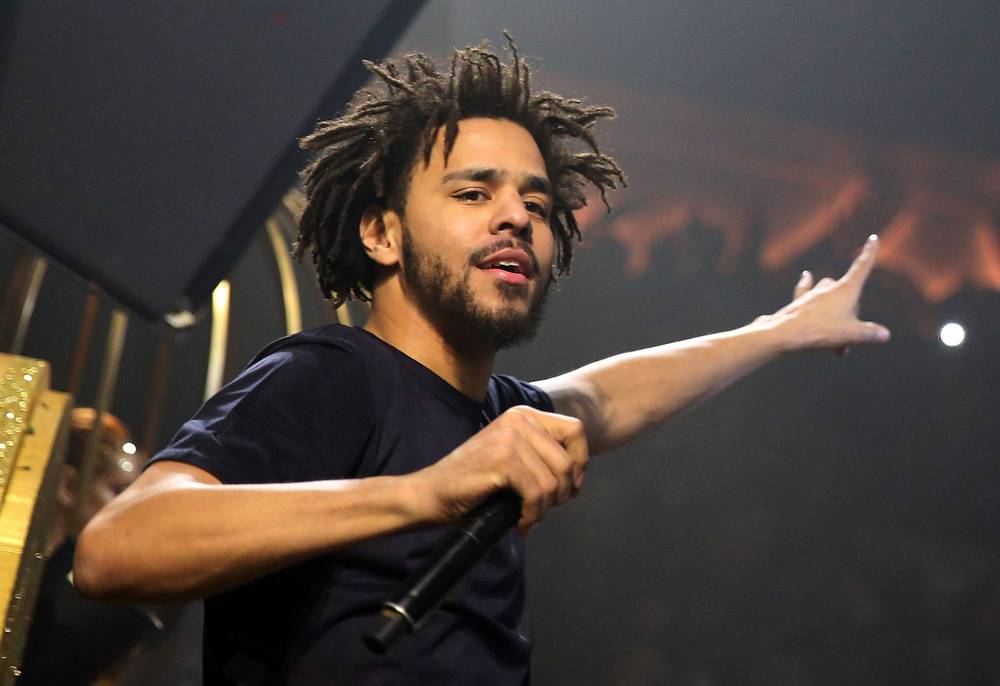 J Cole Net Worth: Breakthrough
In 2009, Jay Z signed J Cole as the first artist to his newly formed label Roc Nation. The same year, Cole released his second mixtape "The Warm Up" which was highly acclaimed. His first single "Who Dat" was released in April 2010 and was followed by a video. His third mixtape Friday Night Lights (2010) featured artists like Drake and Wale.
J Cole's debut album "Cole World: The Sideline Story" (2011) debuted at no. 1 on the Billboard charts and earned him a Grammy nomination for best new artist. It produced the hit single "Work Out" and featured artists like Rihanna, and Trey Songz. "Born Sinner" was released as the follow up album, it debuted at number two and later snapped the top spot. Cole had his third consecutive Billboard topping album with the release of "2014 Forest Hills Drive". The album has sold over a million copies in the US alone and as been certified platinum. It won a BET Award for Album of the year and a Billboard award for Top Rap album. His first live album  Forest Hills Drive: Live was released on his birthday in 2016.
Billboard revealed in a list published in May 2016 that J Cole was the highest-paid rapper of 2015. He made a total of $8.8 million. $5.5 million came from touring, $1.5 million from album sales, $1.1 million from publishing and almost $800 K from streaming.
Cole has named rappers like Nas, Kanye, Tu Pac, and Eminem as his influences. The J Cole net worth is bound to increase as the Dreamville Foundation CEO continues to tour and release new music.