Jermaine Lamarr Cole, best known as J. Cole, is an American rapper, hip hop recording artist and record producer, who rocketed to stardom in 2007 after his debut mixtapes, "The Come Up", hit commercial markets.
He has been active in the industry since 2007 to date and has released four studio albums, one live album, and numerous mixtapes.
Fondly called "Therapist" and "Blaza", J. Cole's "Forest Hills Drive" (released in 2014) became his first biggest project after it was nominated for Best Rap Album for Grammy Award.
Before finding fame and fortune, he did various stints in Fayetteville, where he was once a file clerk, a bill collector, a mascot at a skating rink, and a working ad salesman for a print.
Background Information
The son of an African American US Soldier, J Cole was born on January 28, 1985, in the 97th General hospital at US Army base in Frankfurt, West Germany. After his dad left the family, Cole grew up with his mom (a white German) in Fayetteville, North Carolina.
As a child, he played the violin and started rapping his own lyrics at the age of 12. When he turned 15, his mom bought him a $1,300 ASR-X beatbox as a Christmas gift to help him develop his music. Cole began producing his own music and posted them on various internet forums.
In search of a befitting record deal, Cole moved to New York where he attended St. John's University on scholarship. The rapper initially majored in Computer Science but later took up Communication and Business, graduating in 2007. He officially received his degree from the college in 2015 because he was owning St. John's University money.
While at the college, he was elected Haraya (a federation of the pan-African student) leader.
Cole once stood outside of Jay-Z's Roc the Mic Studio for three hours to hand him a CD copy of his beats but was snubbed. In 2007 after college graduation, Cole released his first mixtape "The Come Up" but it wasn't a hit, however, it attracted the attention of Jay Z who had previously rejected him.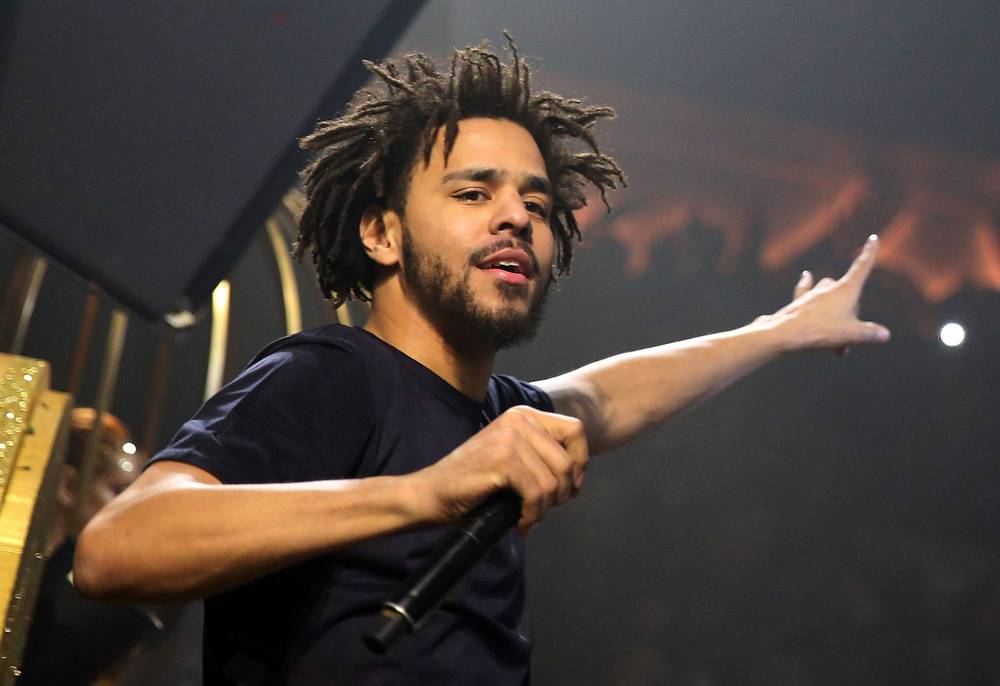 Breakthrough
In 2009, Jay Z signed J Cole as the first artist to his newly formed label Roc Nation. The same year, Cole released his second mixtape "The Warm Up" which was highly acclaimed. His first single "Who Dat" was released in April 2010 and was followed by a video. His third mixtape Friday Night Lights (2010) featured artists like Drake and Wale.
J Cole's debut album "Cole World: The Sideline Story" (2011) debuted at no. 1 on the Billboard charts and earned him a Grammy nomination for the best new artist. It produced the hit single "Work Out" and featured artists like Rihanna, and Trey Songz.
"Born Sinner" was released as the follow-up album, it debuted at number two and later snapped the top spot. Cole had his third consecutive Billboard-topping album with the release of "2014 Forest Hills Drive". The album has sold over a million copies in the US alone and has been certified platinum. It won a BET Award for Album of the year and a Billboard award for Top Rap album. His first live album  Forest Hills Drive: Live was released on his birthday in 2016.
Billboard revealed in a list published in May 2016 that J Cole was the highest-paid rapper of 2015. He made a total of $8.8 million. $5.5 million came from touring, $1.5 million from album sales, $1.1 million from publishing and almost $800 K from streaming.
See Also: TI (The Rapper)'s Children, Family, Music, Film and Businesses
Cole has named rappers like Nas, Kanye, TuPac, and Eminem as his influencers. T
How Much Is He Worth?
It's safe to call J.Cole a hardworking and successful rapper, who has never settled for less since rising to stardom. The superstar's net worth increases by leaps and bound with each passing year.  As of 2017, J. Cole's is estimated to be worth $15 million.
What To Know About His Wife, Daughter, And Relationship With Melissa Heholt
J. Cole isn't only a hardworking and lovely music personality, but also an amazing husband to Melissa Heholt and a caring father to a daughter. He is said to have secretly wedded Heholt in 2015. However, J. Cole admitted to living with his better half, for the first time, in January 2016.

According to online reports, the lovebirds met in college and have been together for almost a decade. A very hardworking and special woman in her own right, J. Cole's college sweetheart is a first-rate event planner and the Executive Director of J.Cole's Dreamville Foundation.

Frankfurt-born Jermaine Lamarr Cole has on several occasions shown that he's not a 'media guy'. He's known for that, having shunned so many interviews and interrogations from journalists.

When it eventually dawned on the media that the spotlight is not for J.Cole was when he announced the arrival of his daughter in his songs – "She's Mine, Pt. 1" and "She's Mine, Pt. 2". The name and gender of the rapper's daughter, who arrived in December 2016, are not known yet, as J.Cole has not mentioned them and looks like he's not ready to do soon.

Fact Check: We strive for accuracy and fairness. If you see something that needs updating,