All of Me crooner and his supermodel super sexy wife Chrissy Teigen got a new year present for themselves, it was a $14.1 million Beverly Hills mansion that was 'abandoned' by Bitch Better Have My Money singer, Rihanna. Before now the couple who got hitched in September 2013 after meeting on the set of one of John's music videos had been living in a cozy one-bedroom apartment in New York City but in preparation for the imminent arrival of their first baby, they needed a larger condo where they can comfortably raise their baby and they found this 8,520 sq ft, 5 bedrooms, 8 bathroom mansion which was initially listed for around $16.8 million and later $14.8 million.
The expansive three-story mansion sits on almost 1 acre property and has more than enough space for the R&B star's giant piano which he can play while drinking in picturesque views of LA including the canyon and the ocean city which are absolutely impossible to ignore thanks to the large retractable glass doors and windows found almost everywhere in the mansion.
The power couple can watch their baby kick in their master suite which includes a fireplace, two private terraces, an infinity soaking tub, a large sauna, a walk-in closet larger than your bedroom and an office where Teigen can retire to write her food blog. In other news, besides modeling racy swimwears, Teigen serves as a presenter/food stylist on FABLife, a daily morning talk show and is also a  'Color Commentator' on Spike TV's Lip Sync Battle.
See Also: 30 Celebrity Jaw-Dropping Mansions
The house comes complete with every celebrity essential, an outdoor pool, a state-of-the-art movie theatre plus a total of 9 TV's, an entertainment area, a sprawling kitchen where Teigen can try out recipes for her cookbook, a billiard, and a gym where the supermodel will begin shedding baby fat at the drop of the baby.
Wondering why Rihanna had to vacate such a stunning mansion? Well, it turns out that the house was having some 'leaking issues' which could not be corrected by merely standing under an umbrella, so she sold the house in 2011 for $5 million almost $2 million lesser than the price she paid for it in 2009, but Riri didn't leave without a fight she filed a lawsuit against her advisers who promised the buy would make a good investment and won a $10 million settlement. However, all that is gone with the wind and the fresh occupants are here to stay.
See Photos After The Cut…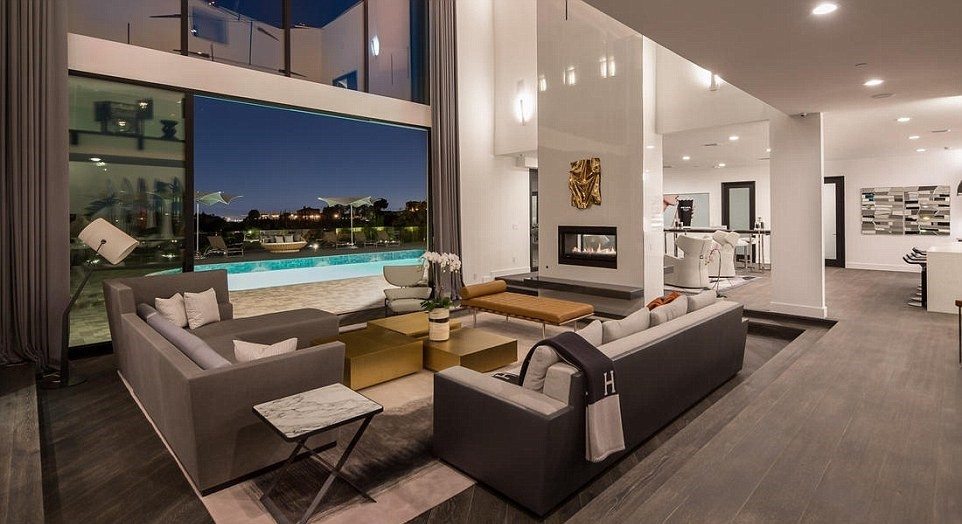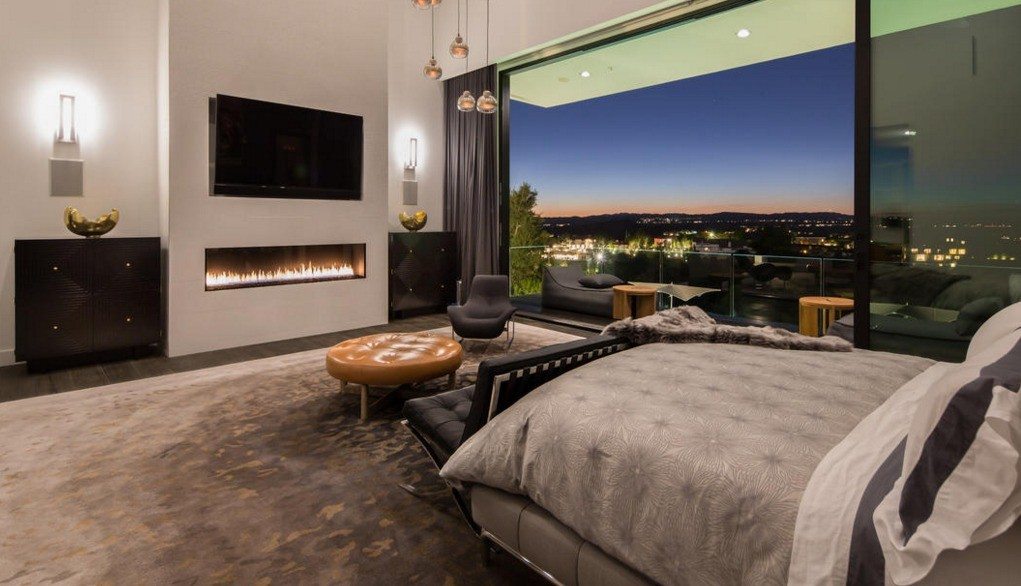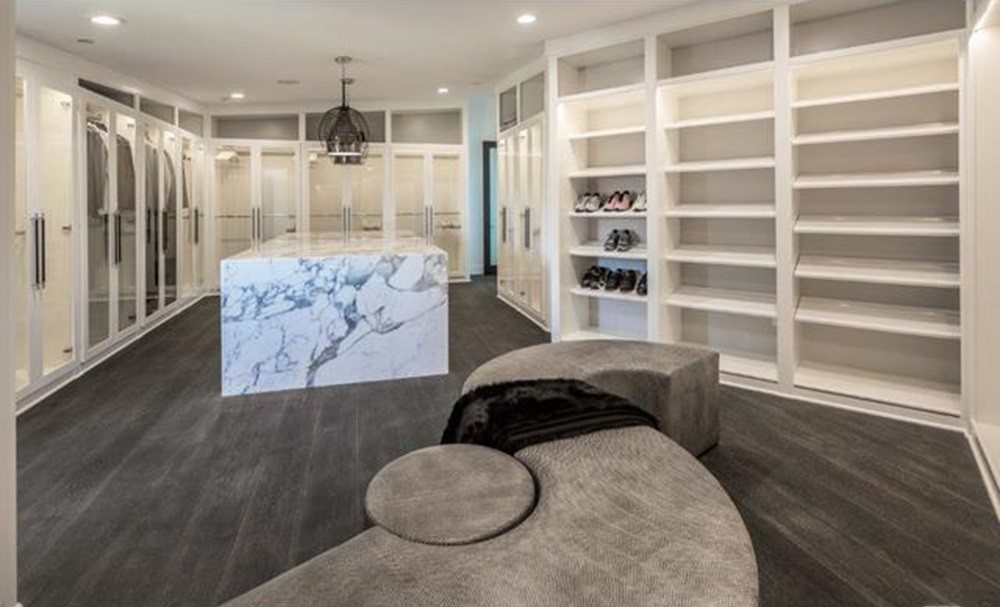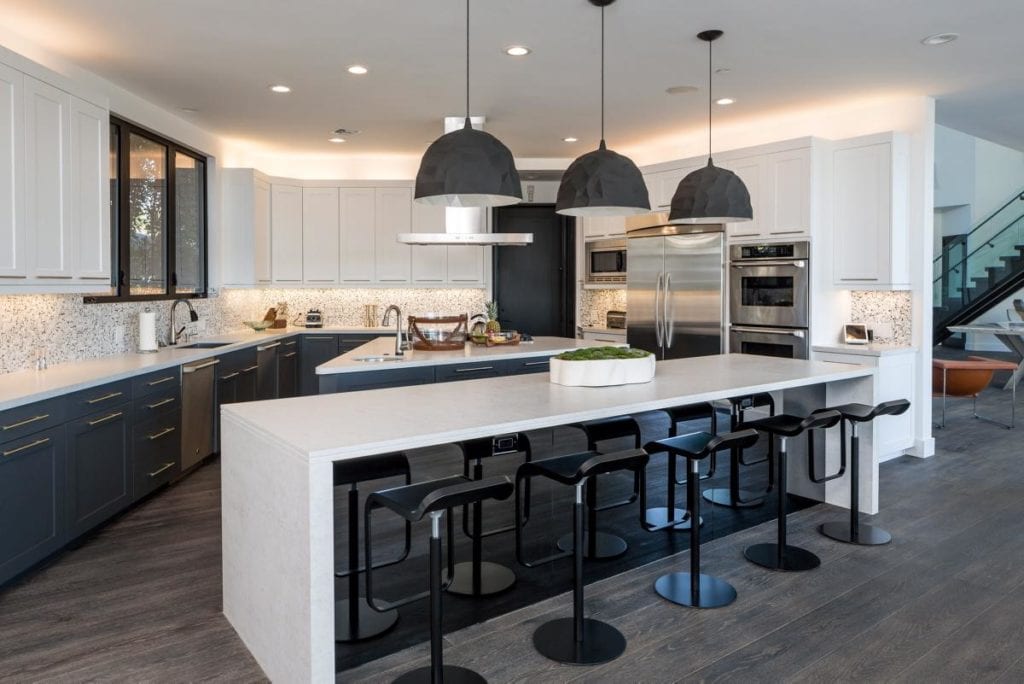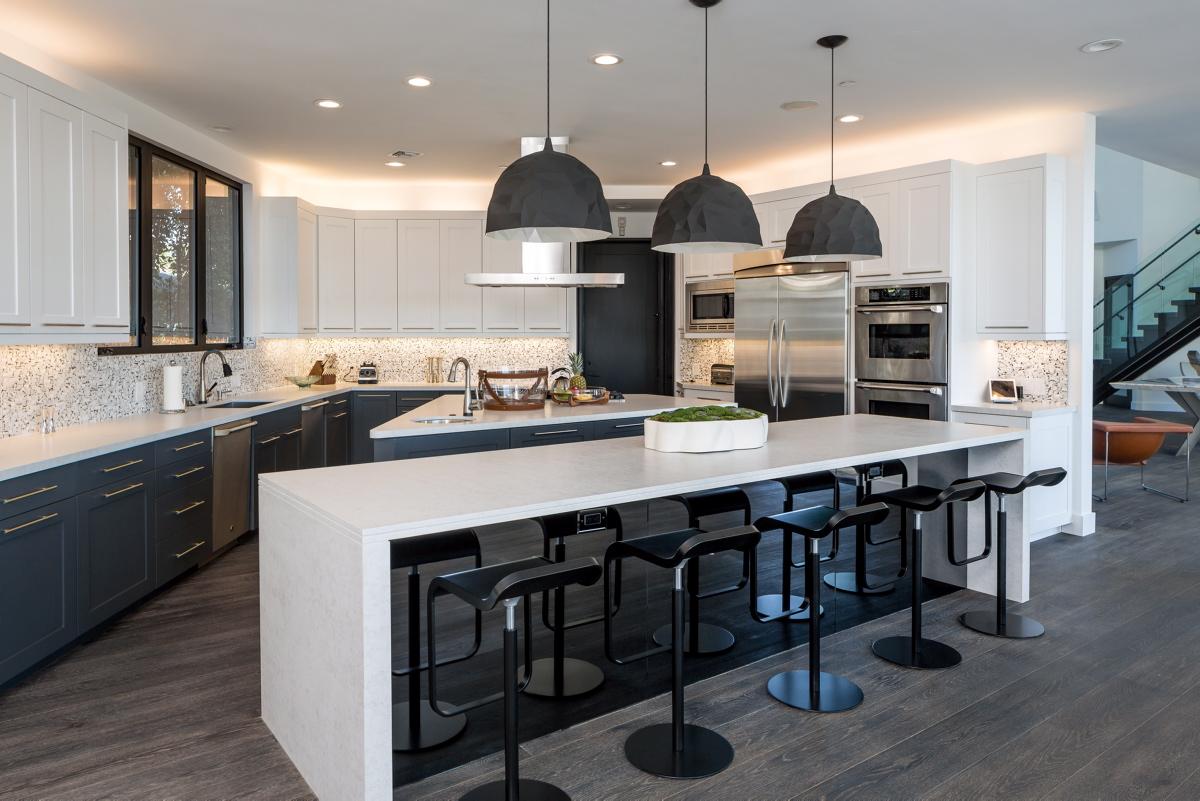 Update: Not long after
the couple announced
that they are expecting their third child together, Chrissy Teigen and John Legend have listed their Beverly Hills home for $23.95 Million