Ice T is an American rapper, actor, television personality, and producer. He rose to fame in the late 1980's thanks to the success of his rap albums.
Ice T is considered as one of the pioneers of gangster rap. In recent times, he's been more active in Hollywood. He is estimated to be worth $40 million and, is regarded as one of the celebrities who overcame their criminal past to make a name for themselves in the music industry. Here's his story.
Early Days Of His Life And Career
Ice T was born Tracy Lauren Marrow on February 16, 1958, in Newark, New Jersey, and raised in Summit, New Jersey by both parents. Unfortunately, when he was just a third-grader, his mother passed away as a result of a heart attack. Four years later, Ice, 12, lost his dad to the same cause and was raised by an aunt who lived nearby. Subsequently, he moved to View Park-Windsor Hills in South Los Angeles where he was raised by another aunt and her husband.
In South Los Angeles, Ice attended Crenshaw High School and became mildly involved with gang-related activities. In fact, he was affiliated with the Crips gang. At the age of 17, he began receiving Social Security benefits from which he was able to rent a $90 per month apartment. With the responsibility that comes with having a baby mama, Ice began robbing and selling drugs to make more money.
Though his friends disapproved of schooling, he ditched them to attend classes and finally graduated with good grades. After high school graduation, he enrolled in the United States Army and served for four years. His short stint wasn't without controversies – his group was involved in a stolen rug case. After being released from the Army, Ice continued with criminal activities, from robbing banks and jewellery stores to selling drugs. However, after a near-death experience from a fatal road crash, Ice decided to turn a new leaf and pursue a career in rap music.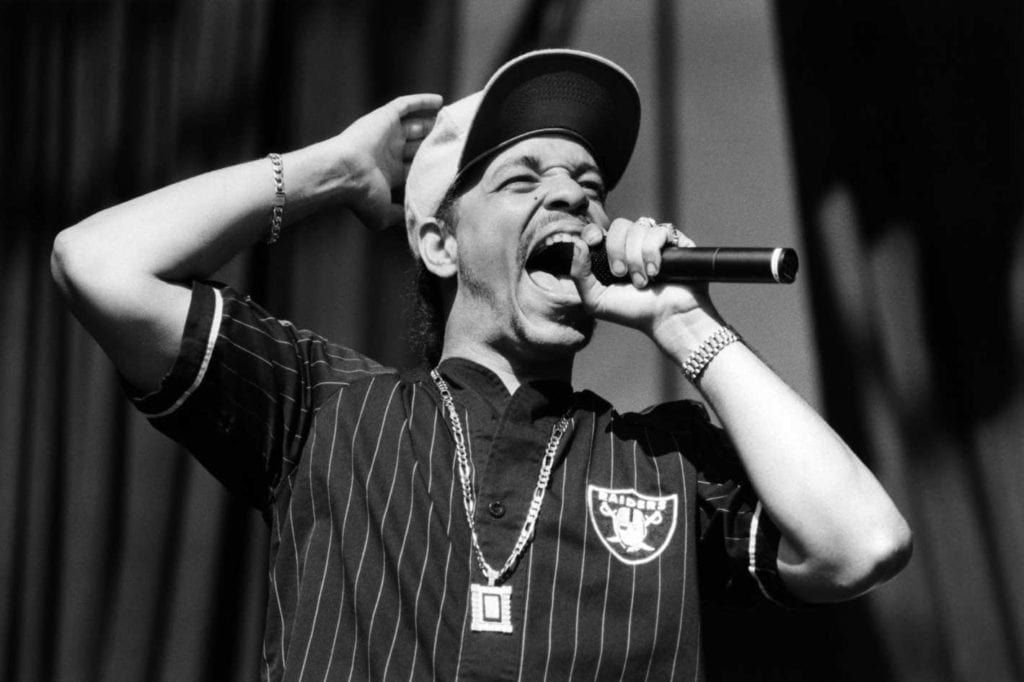 Ice T Parents, Wife, Relationship with Coco, Son and Daughter
Ice T was born to an African American father, Solomon Marrow, and a Creole mother, Alice Marrow. While there is very little that is known about them because of the fact that they died when he was still very young, his relationships, most especially with his wife, Coco Austin, has remained one of the most dominating things in his later life.
For many people that have followed the life of Ice in his earliest times, no one would have ever thought to put Coco in the picture. This is because he seemed to have had it all with his then-lover, Darlene Ortiz, with whom he formed what is still regarded as one of the earliest most powerful couples in hip-hop.
Ice and Ortiz began dating in the early 1980s, and in 1992 they had a son, Tracy Marrow Jr. Interestingly, Tracy is not Ice-T's first child as while he was still in high school, the rapper's then-girlfriend, Adrienne, gave birth to his first daughter, Letesha Marrow in 1976. Letesha gave birth to Ice-T's grandson, Elyjah Marrow, who is now in his 20s. In 2015, the grandson was arrested for killing his roommate.
It was in 2002 that Ice and Coco T who is an actress, a model, and a dancer got married. Since then, they have remained very close, and to mark their 10 years of being husband and wife, they renewed their vows in 2011. It was until 2015 that the couple had its first child with the birth of Chanel Nicole Marrow.
Ice T Music Career And Net Worth
Ice-T's musical career began in Crenshaw high when he was a member of the music group called The Precious Few. During his four-year stint with the Army, his interest in hip-hop music grew. He also developed a passion for deejaying and purchased stereo equipment including two turntables and large speakers.
His moniker Ice-T is a tribute to pimp Iceberg Sim, whose novels he read and recited back in high school. Iceberg Slim also influenced the stage name of other rappers like Ice Cube and Iceberg Slimm.
Following a period of rapping and deejaying at nightclubs, Ice T began recording singles in 1983 with Saturn Records producer, Willie Strong. Most of his songs enjoyed much popularity at nightclubs. Fast forward to 1987, Ice landed a recording deal with Sire Records and released his debut album entitled "Rhyme Pays" which later received gold platinum certification. Later that same year, Ice boosted his popularity by recording the theme song for the gang-themed movie "Colors" which although met with mixed reviews was a box office success. In the late 1980's Ice released two more albums that were certified platinum and gold respectively.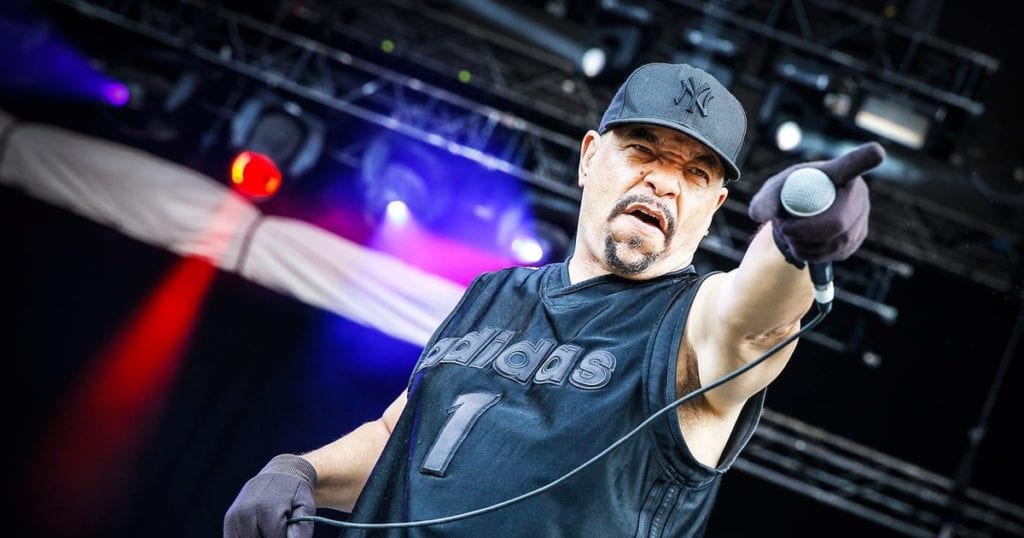 Ice T got his big break in 1991 with the release of his fourth studio album "OG Original Gangster" which was praised as his best work and acknowledged for developing the gangster rap genre. Released by Sire Records and Warner Bros. Records, the album peaked at #9 on the Billboard Top R&B/Hip-Hop Albums and at #15 on the Billboard 200.
At this time, Ice also found heavy metal band Body Count which he introduced on the album. Ice's love for heavy metal was influenced by his cousin Earl whom he briefly lived with after he became orphaned.
Ice toured with Body Count increasing his fan base in the process. In 1992, Body Count released her eponymous album which featured the single "Cop Killer" which sparked controversy for depicting brutality against cops but the artists claimed otherwise. The controversy also led Sire/Warner Bros Records to cut ties with Ice, causing Ice to sign with Priority Records and revive his Rhyme $yndicate Records which he founded in 1988 to release his second studio album, "Power".
In 1992, Ice won his first Grammy for his collaborative work on the Quincy Jones song, "Back on the Block". Ice and Body Count continued to release successful singles and albums, however, their activity has diminished in recent times.
Hollywood Success
In the mid-1980's while trying to find his feet in the music industry, Ice also dabbled into Hollywood making his motion picture debut in "Breakin'" (1984). Thanks to his street experiences, Ice got to land crime-related roles. Some of his early movies include "New Jack City",  "Ricochet", and "Surviving the Game". For his role in 1995 film "Tank Girl", Ice earned $1 million.
See Also: Will Smith's Bio, Family, And Death Rumors
Ice has had numerous TV roles but his prominent and long-lasting is his role of Detective Odafin "Fin" Tutuola in "Law & Order: Special Victims Unit."
More to that, the star found success in reality TV with shows like "Ice Loves Coco".