Since the end of the 2016 United States Presidential Election, you would have gotten to know a lot about the man believed to be responsible for the assault on the democracy of the United States. It is one of the many crimes that has been well-publicized about the man considered the biggest threat to the modern world. But aside from his crimes, how well do you know Vladimir Putin's age and background?
In this article, we took a look a look at everything you need to know about the President of Russia, from his background to his personal life. Read on to learn more about America's Darth Vader.
How Old is Vladimir Putin?
Even the most powerful man in the world has a background as common as everyone else and for Putin, it began on the 7th of October 1952, when he was born in Leningrad, Russian SFSR in what was then the Soviet Union. He was born to Maria Ivanovna Putina and Vladimir Spiridonovich Putin, as the third and last child of the couple.
Vladimir Putin's family had dealt with several tragedies before he was born, such as the death of two brothers and his maternal grandmother. Despite a tragedy laden background, Putin was raised in a middle-class family where his father worked as a cook for Vladimir Lenin and his mother was a factory worker.
He began his basic education in 1960, attending School No. 193 and by the time he was twelve years of age, he was already studying sambo and judo, skills that would later come in handy in his future career as a Russian spy. After completing his basic education, including earning a black belt in Judo, a national master of sports in Sambo and fluency in German, he proceeded to Leningrad State University where he studied law and graduated in 1975.
His time at Leningrad State University proved very important in his life. First, he joined the Communist Party of the Soviet Union and he met Anatoly Sobchak, a business law professor who was an influential part of his career. After he graduated from Leningrad State University, he joined Russian Intelligence, the KGB, and was a member of the intelligence agency between 1975 and 1991, reaching the rank of Lieutenant Colonel before he resigned.
His political career, which eventually led him to the topmost position in the Russian government, began in 1990 when he was appointed an advisor on international affairs to the Mayor of Leningrad, Anatoly Sobchak. Four years after, Vladimir Putin became the First Deputy Chairman of the Government of Saint Petersburg and after his mentor lost his reelection, he relinquished his position under the Mayor's office and began serving as the Deputy Chief of Presidential Property Management Department in Moscow.
His ascent into a position of power began with his appointment by President Boris Yeltsin as the Deputy Chief of Presidential Staff, and he served in different capacities before he was appointed the Director of KGB's successor, the Federal Security Service.
He became acting president of Russia in December 1999, permanently assumed office in May 2000, and served until May 2008. In May 2008, he became the official Prime Minister of Russia before returning to his position as the President of Russia in May 2012, a position he has held to date.
Is He Still Married?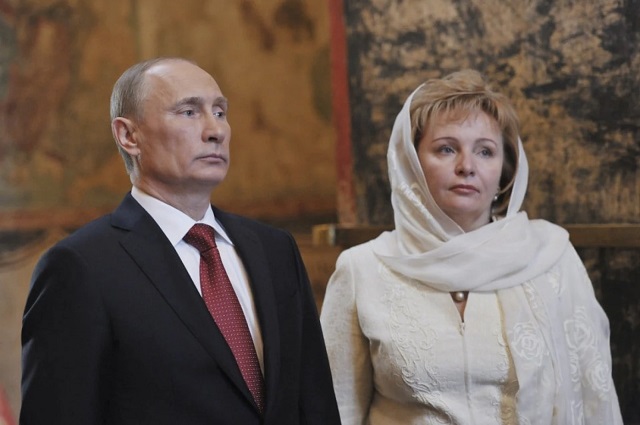 Vladimir Putin got married for the first and only time on the 28th of July, 1983 to Lyudmila Shkrebneva. Little is known about their period of courtship but after they got married, they lived together in East Germany between 1985 and 1990, during which time they gave birth to their second daughter, Yekaterina Putina, who was born on the 31st of August, 1986 in Dresden, East Germany. Their first daughter, Mariya Putina, was born on the 28th of April 1985 in Leningrad.
After 30 years of marriage, Vladimir Putin and his wife announced their separation on the 6th of June 2013 and after about a year, on the 1st of April 2014, they finalized their divorce. Since the divorce, Putin has remained an unmarried man.
See Also: How Tall Is Barron Trump? This Is His Height Compared To Donald
How Tall is He?
Vladimir Putin has a height of 5 feet 7 inches, which is in the range of the global male average. While the Russian president is not particularly tall, he casts the shadow of a macho man that has become a part of his public image.
In addition to his height, he has a bodyweight of 82kg, a muscle index of 4.7 as well as -18% body fat. He also has blue eyes and light brown hair.