Meek Mill's net worth has become a topic of discussion among fans every now and then as he is often looked at as one of the rappers who make the most buzz. Renowned for his lyrical strength and energetic stage presence, Meek has risen to become a fans' favorite over the years, releasing several records that have been listened to all over the world by rap enthusiasts. Having kick-started his career in 2003, the American rapper has since gone on to make a strong impression as a hip hop star of note, selling out tons of records and becoming one of the highest-paid rappers on the planet who is bent on cementing his legacy as one of the best of his era.
Considering his status as a highly sought-after rapper with a huge fan-base, Meek Mill's net worth is expected to be a huge lot at the moment and indeed it is; as a matter of fact, he is reported to be worth about $14 million, although there are sources that have asserted that it's as much as $20 million. How does he go about making all his money? Let's dig into that.
How Meek Mill Achieved a Net Worth of $14 Million
Like we have mentioned earlier, Meek Mill's net worth has been said to be $14 million even though some sources say he is already worth $20 million. This is a whole lot of money and it is safe to say that Meek Mill, whose real name is Robert Rihmeek Williams, is having the time of his life at the moment. But fans have become curious about how he managed to make all this amount of money. Let's take a look at what made Meek his millions.
Record Sales
Meek Mill has raked in quite a lot of money from his record sales. So far, he has released 4 studio albums, 1 compilation album, 5 EPs, 3 collaborative albums, 11 mixtapes, 10 promotional singles, 37 singles, and 30 music videos.
His first album, Dreams and Nightmares, has been certified gold for sales of over 500,000 copies in the US alone. It sold out even more around the world. His second album, Dreams Worth More Than Money has also sold out well. As of 2015, the album had already sold 350,000 copies domestically in the USA. The sales have increased since then and the album also did well internationally.
Meek Mill's third album, Wins & Losses has sold out over 500,000 units in the United States alone and has sold out more around the UK and the rest of the world. His fourth and most recent album, Championships has had a combined sales and album-equivalent units of over a million units in the United States alone with loads of other sales around other countries of the world. So far, Meek Mill has sold millions of records around the world and is still selling more, raking in a lot of money from doing that.
Concerts, Tours, and Live Performances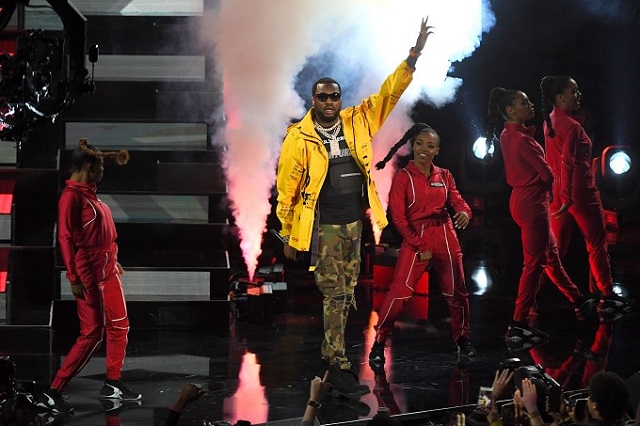 Meek Mill also earns money from his concerts and live performances. The rapper is actually admired for his energetic stage performances and often sells out his concert venues. As one of the highly sought after rappers in the USA, Mill organizes several shows every year around the world and rakes in money through this. He often goes on tour and ends up pulling crowds with every performance.
Online Streaming
Apart from traditional record sales, Meek Mill has also made money from online streaming. The rapper has his songs all over different virtual streaming platforms and is recording a huge number of streams. In fact, on YouTube alone, the hip hop star has recorded billions of streams in total and still counting. He also has songs on Spotify, iTunes, and many more where he records incredible streaming numbers that in turn send him smiling to the bank in a big way.
Endorsements
Apart from music, Meek has also made quite a lot of money from the different endorsements he has had since he began his career. His most notable endorsements are with popular international design company, Puma and e-commerce company, Amazon. According to reports, he teamed up with Puma recently to promote prison reform, reports Complex.