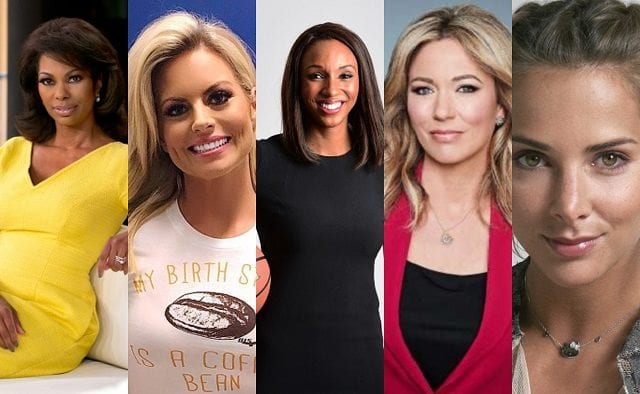 Journalism is about delivering well-researched news to the public in unbiased and objective form. However, while performing that role is independent of good looks, journalism, especially the TV aspect of it, is also a visual role. From local networks to cable channels, the news is delivered by some of the hottest female anchors who read the news with real grittiness while looking extraordinarily beautiful.
We have compiled a list of ten female journalists whom we believe are the hottest female news anchors on television right now. Of course, we understand that beauty is in the eye of the beholder, and opinions on physical beauty differ, but we are convinced we have made a robust list, and you can check it out below.
Please note that this list is not in ranking order, and it is simply a compilation of ten women that we think look stunning on television in no particular order.
Hottest Female News Anchors
1. Melissa Theuriau – Metropole 6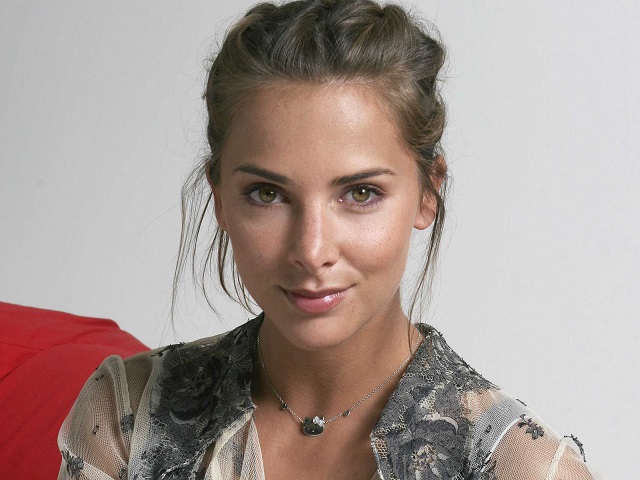 Melissa Theuriau is, without a doubt, one of the most beautiful women on television, and it is a fact that has been true for more than 15 years since she began her career as a journalist for Match TV in 2002.
Over the course of her journey as a journalist, Melissa Theuriau's status as one of the hottest female news anchors in the world has been acknowledged by Maxim, where she was voted TV's sexiest news anchor. Others include Daily Express, and FHM, all of whom share our thoughts about the French journalist.
As a journalist, she is also the co-editor in chief of Zone interdite on M6 and is a co-founder of the organization, La Rose, which works with UNICEF in the education of girls. Talk about beautiful inside and out.
If you are wondering if Melissa Theuriau is single, she is not. She has been married to Jamiel Debbouze since 2008, and they have two children together. Still, we remain a big fan of the hot French journalist.
2. Brooke Baldwin – CNN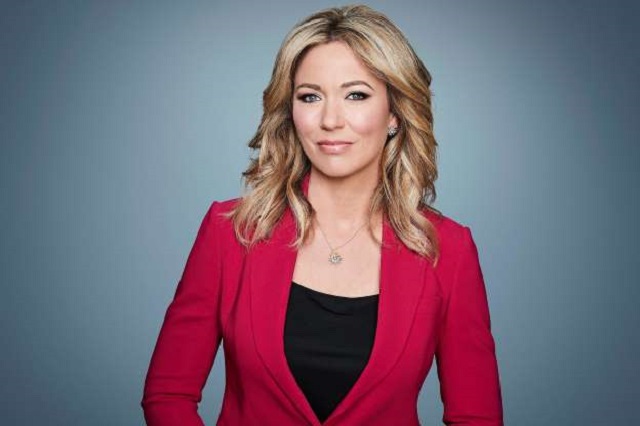 CNN gets much flack for its coverage of various news events, particularly when it comes to politics in the United States, but it continues to maintain its place among the best and most successful news organizations in the world thanks to the quality of staff at its disposal, one of which is Brooke Baldwin.
Brooke Baldwin has been with CNN since 2008, and viewers of the network have been treated not just to the quality of her work as a news anchor, but the degree of hotness she brings to the camera.
Having been a news anchor for more than a decade, one might think overexposure would have affected her place among the hottest female news anchors on television, but her beauty has stood the test of time.
Brooke Baldwin hosts CNN Newsroom and has been married since 2018 to James Fletcher.
3. Ghida Fakhry – TRT World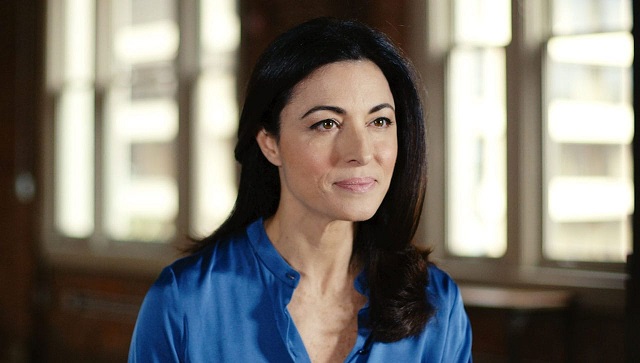 We know that the solution to the unending unrest in the middle east is not overwhelming the region with beauty because if it were, Ghida Fakhry would have ended decades of war in the area.
The beautiful journalist, who works as a presenter for TRT World, is one of the beautiful and hottest women from that part of the world. She was born in Beirut, Lebanon, and studied in London, where she earned her bachelor's and Masters's degree.
She has worked with the Huffington Post, Al Jazeera English, and was the host of Witness. And if you are anything like us, who find multi-lingual women hot, Ghida Fakhry speaks four languages – Spanish, French, Arabic, and English. Sizzling.
4. Antonietta Collins – ESPN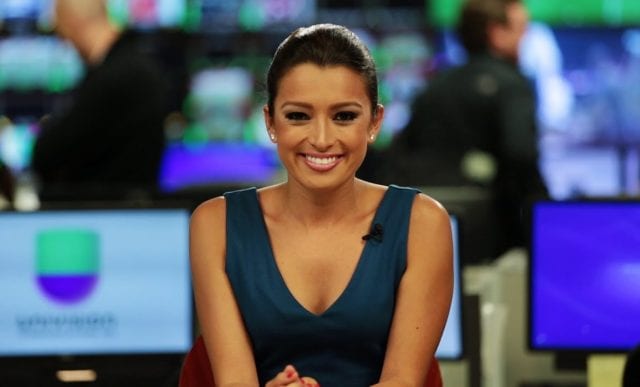 Sports Journalism is a genre of journalism filled with plenty of the hottest female news anchors on television. One of them is Antonietta Collins, a news anchor for ESPN who works on the network's top show, SportsCenter.
She started her career as a production assistant, and thankfully, for sports fans all over the world, she worked her way up to becoming an anchor and a reporter, giving fans a calming presence as she reports on the latest disappointing result from their favorite sports team.
Antonietta Collins is also the daughter of a well-known journalist, Maria Antonieta Collins. The Mexican-American journalist's hotness is packed into a body with a height of 5 feet 8 inches and a bodyweight of 54kg.
5. Julie Banderas – Fox News Channel
The name 'Banderas' might as well be a trademark for hot people because everyone with the last name is a sexy and gorgeous looking individual.
Julie Banderas is one of the people hoisting the flag of the Banderas name with a body shape that supermodels would be proud of. The Fox News Channel has a body with a measurement of 36, 26, and 38 inches for her bust, waist, and hips, all with a height of 5 feet 4 inches and a weight of 60 kg.
And just as she is a physical embodiment of hotness, she is equally a gifted journalist. She has been in the business for more than 15 years, having begun at WLVI-TV in Boston. She joined Fox News in 2005 and has been with the channel ever since.
However, we will have to settle for our admiration of Julie Banderas as one of the hottest female news anchors on television because she is married. The Fox news anchor has been married since 2009, and she has three children.
6. Courtney Friel – KTLA-TV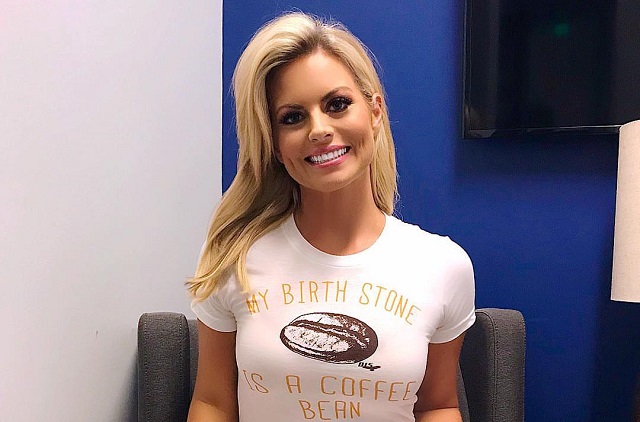 If you think the hottest female news anchors only exist on cable channels, then you might want to pay a little more attention to local channels, because while they do not have as much coverage and audience as cable channels, they equally have an abundance of beautiful women who deliver the news while looking drop-dead gorgeous.
Courtney Friel is a news anchor for KTLA-TV, a local channel based in Los Angeles. Although she has done some work for Fox News Channel, her primary career is on local TV, and she has had quite a long one.
Between her TV appearances and her Instagram page (@courtneyfriel), it is difficult not to see why she belongs among the hottest female news anchors in the business.
7. Robin Meade – HLN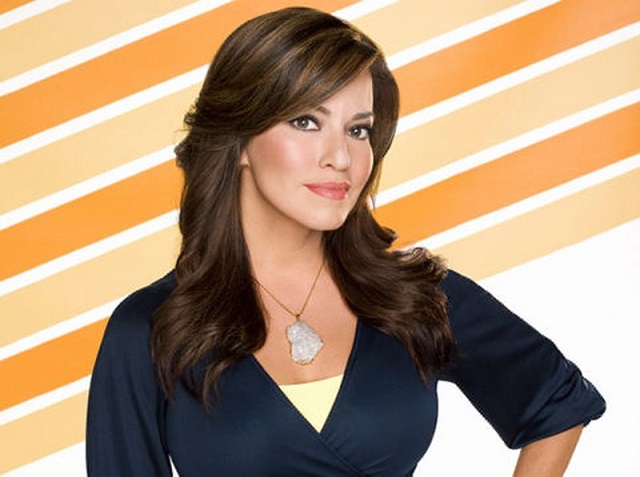 Look, news can be tedious and depressing, even if the knowledge is essential to making choices as a society, but with hot women like Robin Meade delivering those depressing news to us, the sacrifice is a little easier.
Robin Meade is a news anchor for HLN, where she has her own show, Morning Express with Robin Meade. She is a former beauty pageant, and winner of Miss Ohio, further proving our point about her hotness.
Aside from the pageant, she was also named the Sexiest Newscaster by a poll by Playboy magazine. And if Playboy says you are hot, who are we to disagree? Especially when the evidence speaks for itself.
8. Harris Faulkner – Fox News Channel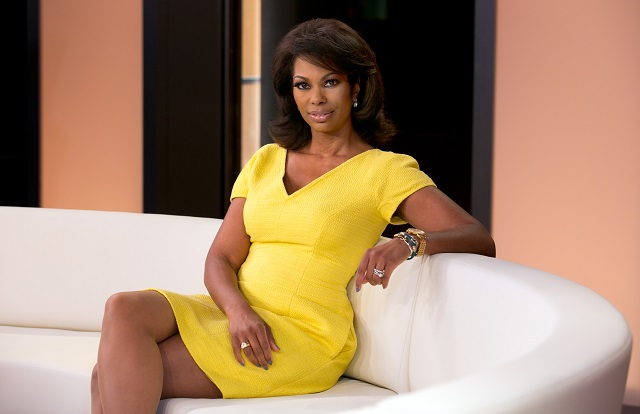 Is it even possible to have a top ten list of the hottest female news anchors without having the Fox News Channel anchor? No. I mean, you could have one, but it would be wrong.
Harris Faulkner is not just one of the hottest female anchors working today, but she is also one of the most successful, having joined the profession in the late 80s. She began her career as a freelance writer before she started her journey in television with KCOP-TV.
She has been the recipient of six Emmy Awards for her work as a newscaster and reporter. She is also a published author with two books.
A woman whose beauty defies age, Harris has been a married woman for more than 16 years and has two children.
9. Maria Taylor – ESPN and SEC Network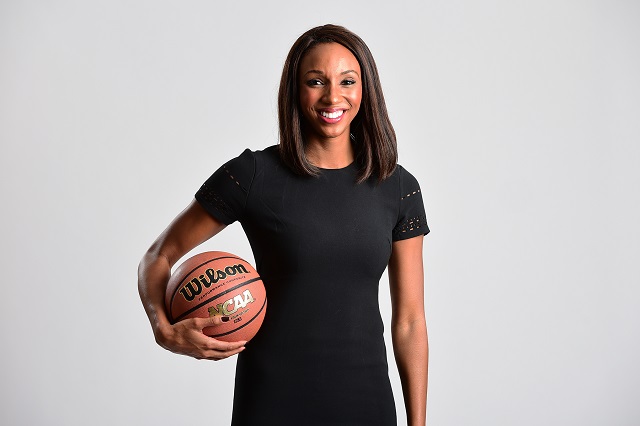 Our second entry among the hottest female news anchors from sports journalism is Maria Taylor. She has been in the business since 2009, after graduating from the University of Georgia, and she has pretty held her place among the hottest women on TV since she grabbed the camera for the first time.
Did we mention that she is also a sportswoman and she played college sports? Maria played volleyball and basketball at the college level for the University of Georgia.
She joined ESPN in 2013 and SEC Network in 2014. You can catch her reporting on college football games on any of the networks or follow her on IG, @mariataylor, where she reminds us all with every new post why she belongs on this list.
10. Amanda Drury – CNBC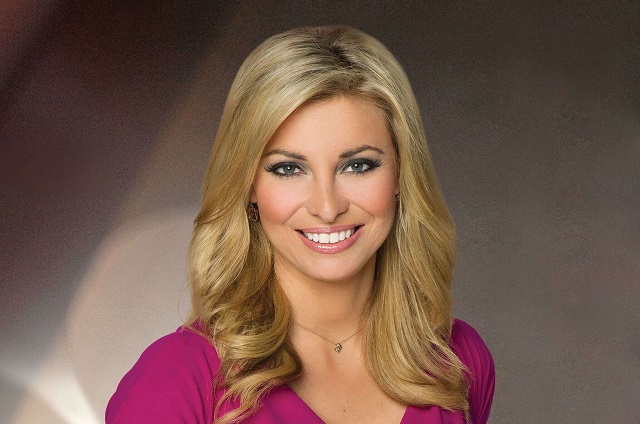 Wrapping up our ten hottest female news anchors list is Amanda Drury, the Australian journalist who is a news anchor for CNBC.

Amanda Drury has a voice and personality that makes even the most negative news easy to stomach, and a face that belongs on this list. She has a height of 5 feet 5 inches and a bodyweight of 63kg, while she has a body measurement of 37, 26, and 38 inches for her bust, waist, and hip measurements, respectively.

It is a body figure that makes Amanda Drury not just a hot woman, but a beautiful woman we simply can't get enough of.

See Also: Top 10 Hottest Instagram Female Models To Make Your Day

Just as she is remarkable physically, she is also quite the dynamite when it comes to her profession. She has worked for Bloomberg and has been with CNBC since 2001, during which she has won a couple of awards, including the Asian Television Award for Best News Presenter.

Fact Check: We strive for accuracy and fairness. If you see something that needs updating,