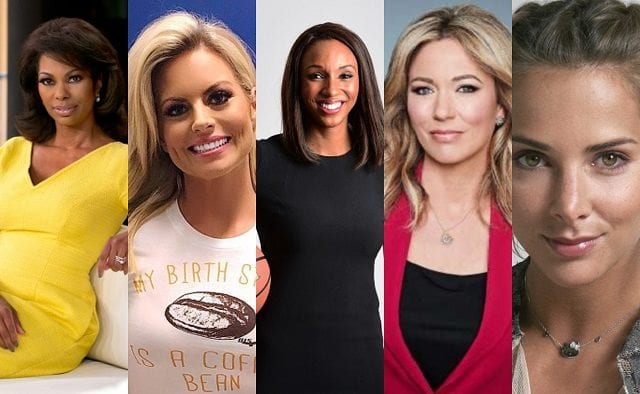 Who are the hottest female news anchors that populate the TV world as we talk? Really, beauty is in the eye of the beholder and so, everyone is bound to approach this question differently. Yet, there are cases that seem to get validated all-round. So, we went to town with the question. That was worth it of course. After all, we all know that news anchoring is about brains as it is about Braun. So, a lady's success in it cannot be divorced from her looks.
As you would expect, it wasn't a stroll in the pack trying to sift out the top ten of the most stunning of the TV godesses. But we pulled it off. After much rigorous screening, here are those that made our list for this year alongside their duty posts.
TV's Most Stunning Female News Anchors This Year Are…
1. Melissa Theuriau – Metropole 6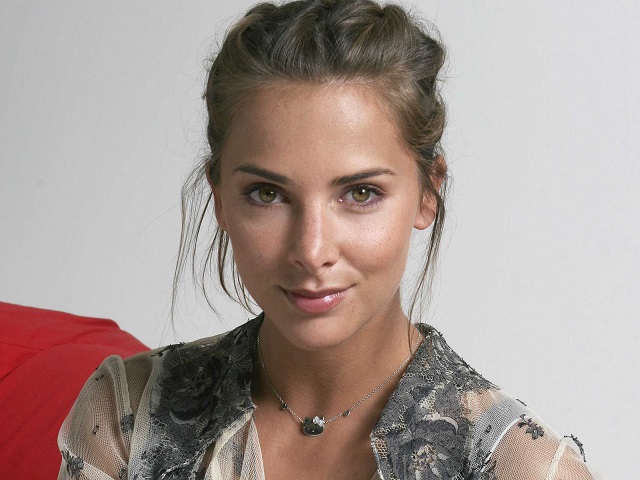 Even you will agree that the French Melissa Theuriau is one of the most beautiful women on television right now, and it is a fact that has been true for more than 15 years since she began her career as a journalist for Match TV in 2002.
Well, this is not just a personal opinion. Instead, over the course of her career as a journalist, Melissa Theuriau's status as one of the hottest female news anchors in the world has been acknowledged officially over and over again. For instance, in 2006, she was voted TV's sexiest woman by the American readers of Maxim. Beyond the American shores that same year, the UK tabloid Daily Express also voted Melissa as the world's most beautiful news reporter. The following year, she was not only acknowledged as the most beautiful woman on TV or in the media but rather in the wide world. She received this fantastic recognition from the readers of the French edition of men's lifestyle magazine FHM.
But has she lost this beauty in recent years? Not at all. Instead, as you can see in this late 2019 video of her and her husband Jamel Debouzze, the news anchor has lost none of her old self:
One thing about Melissa is that she is not only beautiful outwardly but also inwardly. Her kind-heartedness, for instance, is well known in her work with such charity organizations as Abbé Pierre Foundation in the interest of homeless people. On a number of occasions, she has equally betrayed what a modest spirit that resides within her by showing she is embarrassed by the amount of attention she is getting for her looks. In our view, such expressions of her wonderful attitudes tend to enhance her beauty the more. As a journalist, she is also a co-editor-in-chief of M6 newsmagazine Zone interdite and is a co-founder of the organization, La Rose, which works with UNICEF in the education of girls.
If you are wondering if Melissa Theuriau is single, she is not. Rather, as already suggested above, she has been married to Jamiel Debbouze since 2008, and they have two children together.
2. Brooke Baldwin – CNN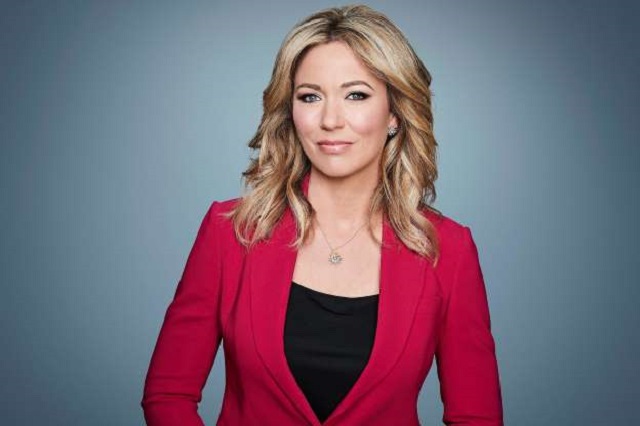 CNN gets much flack for its coverage of various news events, particularly when it comes to politics in the United States, but it continues to maintain its place among the best and most successful news organizations in the world thanks to the quality of staff at its disposal, one of which is Brooke Baldwin.
Baldwin has been working with CNN since 2008 and currently hosts the channel's newsroom. Since her days with the popular news network, its viewers have been treated not just to the quality of her work as a news anchor, but also to her very alluring looks – no doubt of course. And, in case you are wondering if she remains as hot as ever, here she was during the COVID-19 outbreak rallying support against the deadly scourge (talk about inner and outer beauty then):
All these years that Brooke Balwin has worked with CNN, she has received a number of recognitions. However, one of the most recent ones was when she was featured by Variety in one of their eminent articles entitled 'Women Surge to Top of TV News in Face of Sexism'. She got married to James Fletcher in 2018.
3. Ghida Fakhry – TRT World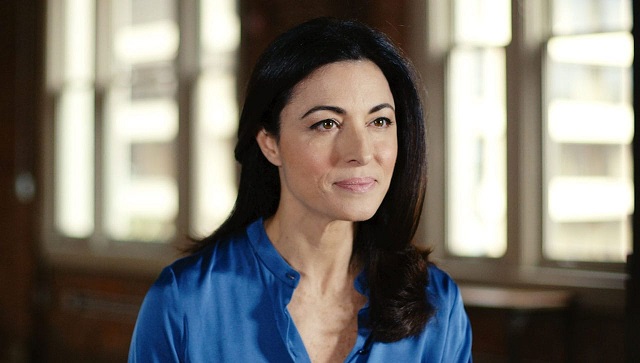 The Lebanese Ghida Fakhry works as a current affairs presenter for TRT World and has been widely acknowledged as one of the hottest female news anchors that the TV world boasts of today. Although she was born in Beirut, Lebanon, she was educated in London, where she earned her bachelor's and Masters's degrees.
In 2007, Ghida was one of the four voted from the USA in Esquire's annual 'Women We Love'. In addition to other recognitions, she was also listed among the World's Most Influential Arabs by Arabian Business Power 500.
She has worked with the Huffington Post, Al Jazeera English, and was the host of Aljazeera English's documentary Witness. For the records, Ghida Fakhry speaks four languages – Spanish, French, Arabic, and English which certainly adds to her appeal in the TV business.
4. Antonietta Collins – ESPN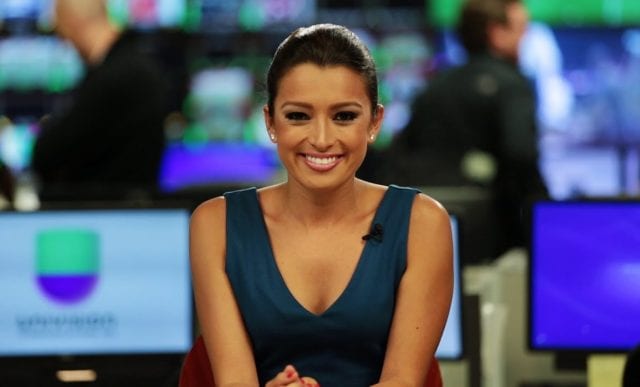 No doubt, the genre of sports Journalism is filled with plenty of the hottest female news anchors on television. Needless to say, one of them is Antonietta Collins who works as a news anchor for ESPN, anchoring the show SportsCenter.
A Mexican-American, Antonietta started her TV career as a production assistant at the Miami Florida base of the American Spanish-language free-to-air TV network Univision in 2007. Among other roles she has held in other genres such as drug-trafficking, weather, and sports on a couple of channels, Antonietta began her career with ESPN in 2013.
Antonietta Collins is also the daughter of a famous TV journalist, Maria Antonieta Collins. The Mexican-American journalist's hotness is packed into a body with a height of 5 feet 8 inches and a bodyweight of 54kg. Here she was a few days ago full of verve as she sent a shout-out to her friends:
5. Julie Banderas – Fox News Channel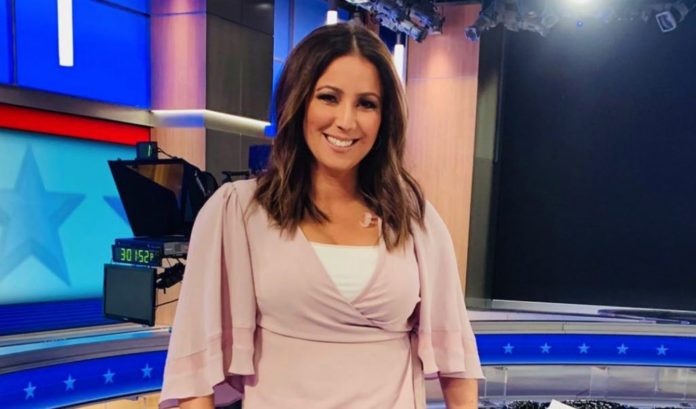 With a body that measures 36, 26, 38, a height of 5 feet 4 inches, and a listed weight of 60kg, Julie Banderas is no doubt one of the hottest female news anchors on TV today. In addition to her physical endowments, Julie is equally a gifted journalist. She has been in the business for more than 15 years, having begun at WLVI-TV in Boston. She joined Fox News in 2005 and has been with the channel ever since.
The best part is that Julie's beauty has stood the test of time. Recently, she was talking about her unique way to stay safe from the COVID-19 pandemic: She made her own hair to avoid possible contact with a hair-dresser who might be carrying the virus. As you can see, she remains as stunning as ever in spite of having a poorly made hair (since hair-making is not one of her areas of expertise):
Yep.. that's me. I did my own hair and makeup to avoid having any contact with anyone here at work. Much appreciation to all the makeup and hair staff at television networks that are still coming to work. I chose to play it safe. https://t.co/lHyMEZoJFX

— Julie Banderas (@JulieBanderas) March 20, 2020
The Fox news anchor is not available for marriage – in case our description got you romantically obsessed with her. Sorry, but she has been married since 2009, and she has three children.
6. Courtney Friel – KTLA-TV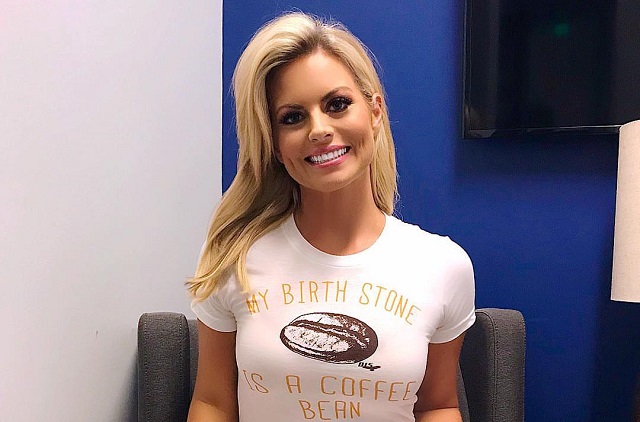 If you think the hottest female news anchors only exist on international-capacity cable channels, please think again. Instead, divas like Courtney Friel are proofs that, while local channels may not have as much coverage and audience as those biggies, they equally have their share of the hottest female news anchors.
Courtney Friel works for KTLA-TV, a local channel based in Los Angeles. Although she has done some work for Fox News Channel before, her primary career is on local TV, and she has had quite a long one.
Between her TV appearances and her Instagram page (@courtneyfriel), it is difficult not to see why she belongs among the hottest female news anchors in the business. Here she was just hours ago posting her gratitude to medical workers helping to fight the COVID-19 scourge for you to confirm that she still looks as drop-dead gorgeous as ever:
7. Robin Meade – HLN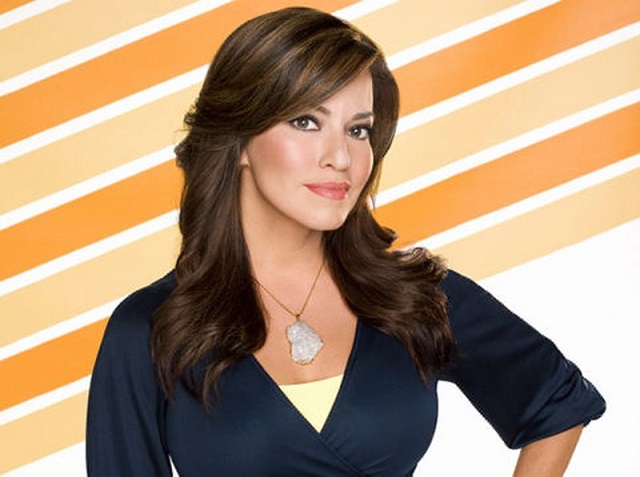 Robin Meade works for HLN, where she anchors an eponymous show Morning Express with Robin Meade. She is a former beauty pageant, and winner of Miss Ohio, further proving our point about her hotness.
Aside from the pageant, she was also named the Sexiest Newscaster by a poll by Playboy magazine. And if Playboy says you are hot, who are we to disagree? Especially when the evidence speaks for itself.
8. Harris Faulkner – Fox News Channel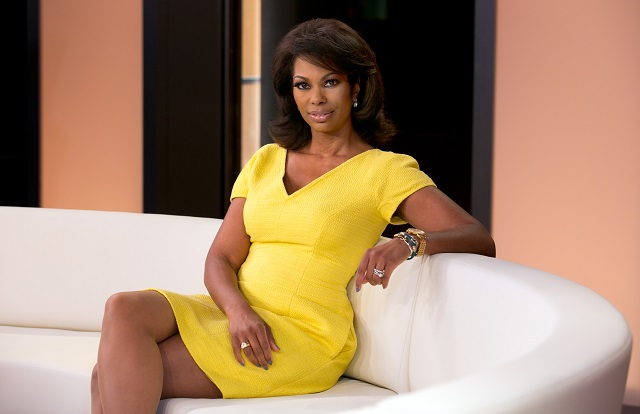 Is it even possible to have a top ten list of the hottest female news anchors without having the Fox News Channel anchor? No. I mean, you could have one, but it would be wrong.
Harris Faulkner is not just one of the hottest female anchors working today, but she is also one of the most successful, having joined the profession in the late 80s. She began her career as a freelance writer before she started her journey in television with KCOP-TV.
She has been the recipient of six Emmy Awards for her work as a newscaster and reporter. She is also a published author with two books.
A woman whose beauty defies age, Harris has been a married woman for more than 16 years and has two children.
9. Maria Taylor – ESPN and SEC Network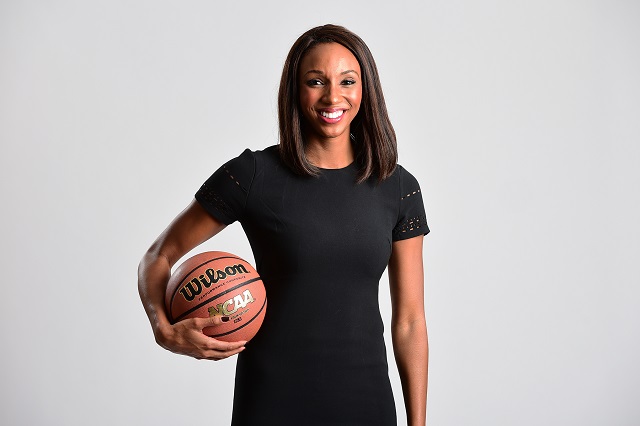 Our second entry among the hottest female news anchors from sports journalism is Maria Taylor. She has been in the business since 2009, after graduating from the University of Georgia, and she has pretty held her place among the hottest women on TV since she grabbed the camera for the first time.
Did we mention that she is also a sportswoman and she played college sports? Maria played volleyball and basketball at the college level for the University of Georgia.
She joined ESPN in 2013 and SEC Network in 2014. You can catch her reporting on college football games on any of the networks or follow her on IG, @mariataylor, where she reminds us all with every new post why she belongs on this list.
10. Amanda Drury – CNBC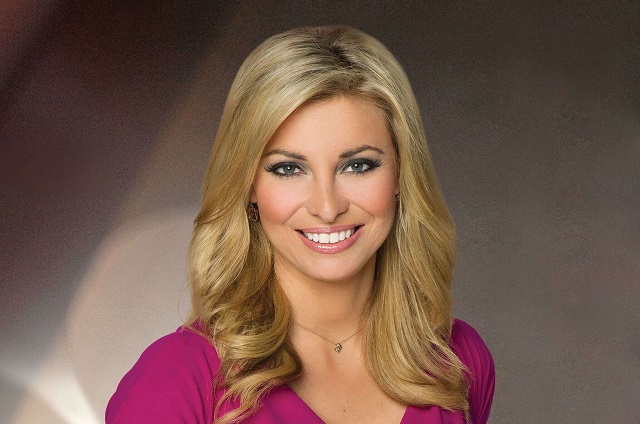 Wrapping up our ten hottest female news anchors list is Amanda Drury, the Australian journalist who is a news anchor for CNBC.

Amanda Drury has a voice and personality that makes even the most negative news easy to stomach, and a face that belongs on this list. She has a height of 5 feet 5 inches and a bodyweight of 63kg, while she has a body measurement of 37, 26, and 38 inches for her bust, waist, and hip measurements, respectively.

It is a body figure that makes Amanda Drury not just a hot woman, but a beautiful woman we simply can't get enough of.

Just as she is remarkable physically, she is also quite the dynamite when it comes to her profession. She has worked for Bloomberg and has been with CNBC since 2001, during which she has won a couple of awards, including the Asian Television Award for Best News Presenter.

Fact Check: We strive for accuracy and fairness. If you see something that needs updating,