Ours is an age when playing a sport probably pays more bucks than working a regular job. Or, better still, we live in an era when pastimes are not only turned into careers but are also among the most lucrative sources of income you can find. That's interesting. However, while everyone seems to be engrossed in athletes' earnings in sports like soccer, basketball, baseball, ice hockey, lawn tennis and even track and field events, not many people can tell about notable ocean wave riders (known as surfers) on our planet right now, not to talk about how much they earn. So, here we bring you a list of the 10 highest-paid surfers in the world as of August 2019, their estimated career earnings during the season and their profiles. This ranking was done in ascending order of the surfers' net worths.
10. Kai Lenny – $1 million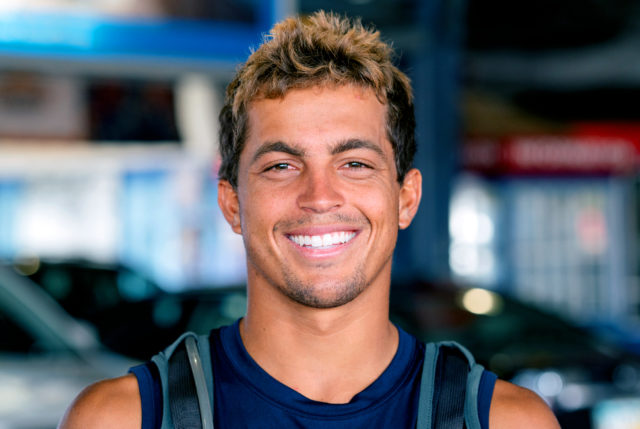 Lenny was born on October 8, 1992, in Paia, Maui County, Hawaii. A specialist in the stand-up paddle style, Lenny has been making news headlines in the world of surfing since 2012 after he placed first in the stand-up paddle category at the Hawaiian Island and also at the Sunset Beach professional surfing competitions. With that, Kai Lenny's fame began to rise. He has since attracted sponsorship from some of the biggest names around including Nike, RedBull, Oakley, GoPro and more. The young Hawaiian has since gone ahead to achieve global recognition in the sport by becoming the Winner of the Stand-up Paddle RaceWorld challenge in 2013. He also became the overall World Champion in the stand-up paddle category that year. Then, he became the Vice KSP Kiting World Champion also.
In terms of dollar-value Kai Lenny's earning over the past year has been estimated at $1 million which includes his prize earnings as well as proceeds from his endorsements. Thus, he is among the highest-paid surfers of our time.
9. Stephanie Louise Gilmore – $1.6 million
Born on January 29, 1988, Stephanie Gilmore (nicknamed Happy Gilmore) is the ever-smiling Australian female Surfer who has been a seven-time world champion in the Women's World Tours of the Association of Surfing Professionals (known as World Surf League since 2014). With her principal sponsor being Roxy, other major brands such as Nikon and DHD Surfboards are also in the queue to have their stickers on Stephanie's boards for huge chunks of dollars. At present, Stephanie remains one of the highest-paid surfers and the richest female surfer. Of course, she is the only female who has made this list. Her career earning over the past year stands at over $1.6 million. This includes her prize earnings and her endorsements. A surfers' Hall-of-Famer, Stephanie is also recognized in the governing of the sport as she is a member of Ocean Advocacy Advisory Board of the marine conservation society SSCS.
8. Jordan Michael Smith – $1.7 million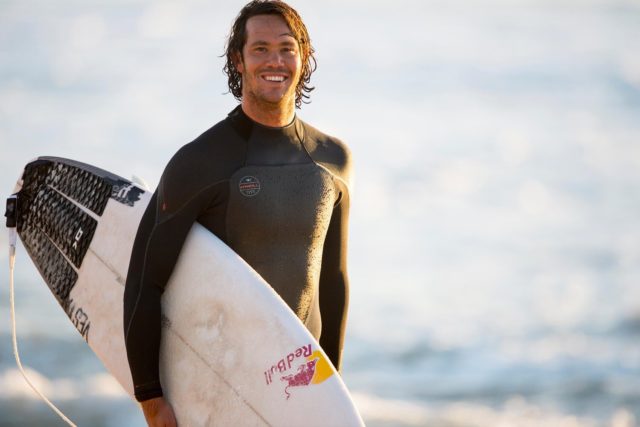 Born on February 11, 1988, he started surfing at an unusually early age of 3 and is now more popularly known as Jordy Smith. This South African surfer has slipped off the top six on the earning sheet in this season as a result of some inexplicable lackluster performances. Fortunately, he was able to recover some of his form which enabled him to maintain his grips on the top-10 list.
Jordy competes on WSL's World Championship Tour where he has won a couple of titles over the years. For instance, he won WSL's (then ASP) World Qualifying Series in 2007.
However, although he makes money from prize earnings, most of his bucks come from his endorsement of brands such as Red Bull, Oakley, O'Neill, Channel Islands, Corona, Jeep, and more. As one of the highest-paid surfers on Earth today, Jordan's most total net worth is estimated at $1.7 million.
7. Kanoa Igarashi – $1.8 million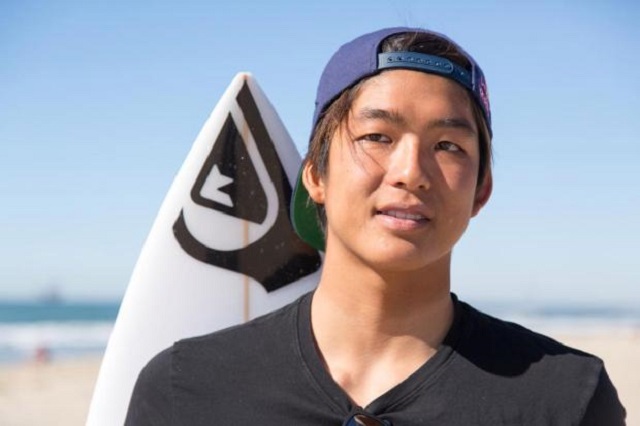 Expected to be Japan's best surfer at the 2020 Olympics, Kanoa is a young Japanese-American surfer born on October 1, 1997. He was born in the United States and he grew up surfing with the US surfing team. However, he recently declared for his home country in a move that many people seem to believe was necessitated by a fear that he may not stand a chance in the surf-star-studded US Olympic team for Japan 2020.
Kanoa was born to a father (Tsutomu Igarashi) who was also a surfer and actually started teaching him the sports at the age of 3. By the time he was 7, he had won his first endorsement deal. Currently considered Japan's surfing pride, Kanoa is sponsored mainly by the Japanese conglomerate Kinoshita Group. But then, there are other hot brands who will have their stickers on his board in Japan soon. These include but not limited to Red Bull, Dior, Oakley, Audi, and VISA. Over the years, he has earned an estimated $1.8 million as prize earnings and from endorsement deals thereby becoming one of the highest-paid surfers on Earth today.
6. Kolohe Andino – $2 million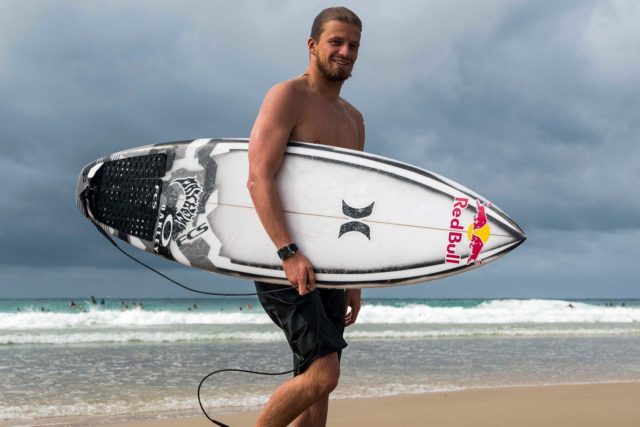 Nicknamed 'Brother', Kolohe Andino is an American surfer we are hoping would top the chart anytime soon. Born on March 22, 1994, Kolohe is noted for being the male surfer who has taken home the highest number of National Scholastic Surfing Association (NSSA)'s championship wins ever. Coming to the earning table, the Californian Andiho holds a record as the highest-earning surfer throughout US mainland so far. Although Kolohe's form has not been the best in recent times – which saw him being at the risk of losing a juicy deal with the American surf apparel multinational Hurley – he is one surfer we are expecting to represent the US at the 2020 Olympics which would surely increase his market value. Fronting prestigious brands such as Hurley (as already mentioned), Red Bull, Oakley, and Mayhem, Kolohe's endorsement earnings during the 2018/19 season currently stands at over $1.85 million. If you add this to prize earnings of about $160,000, the highly talented surfer took to his banks over $2 million.
5. Filipe Toledo – $2.5 million
A Brazilian from no less a place than São Paulo, the most populous city not only in Brazil but also in the entire Northern and Southern Hemisphere with its own unique fast-paced urban life. As a child, Filipe soon joined the São Paulo fray, a major part of which was lots and lots of outdoor activities. That's how he came to join his surfing school friends from very early in life. It is little wonder he has become such a surfing legend.
Filipe began to participate in WSL's Men's World Tour in 2013. But, by the following year, he became the Qualifying Series champion. Then, as if this was not enough feat for Filipe, the next year still, he came filling the whole place with World Champion Tour (WCT) Wins – three of them. Joggling to rep Brazil at the 2020 Olympics in men's surfing, Filipe Toledo's endorsement earnings in the 2018/2019 session stood at well over $2.1 million. This, added to his prize earning of $388,000, Filipe Toledo's bucks during the season here under consideration is estimated at $2.5 million.
See Also: Carrie Underwood – Everything You Need To Know
4. Julian Wilson – $2.8 million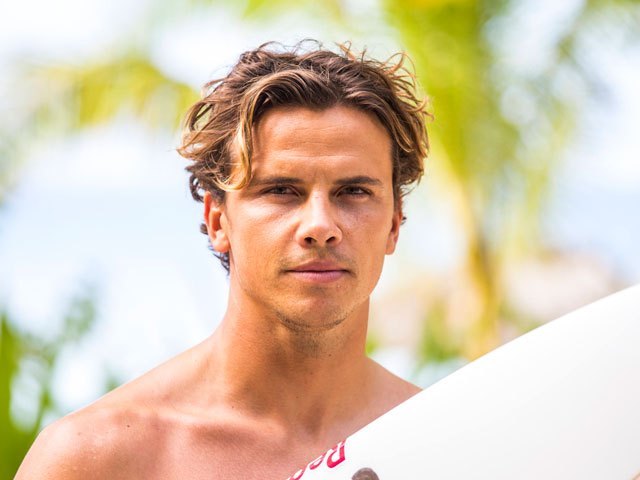 We have another Aussie here – Julian Wilson – and indeed a good one both in surfing and in life generally. Julian made news headlines across the world in 2015 during WSL's The J-Bay Open surfing events in South Africa when his fellow countryman Mick Fanning was attacked by a white shark while in the waters. The camera's focused on Julian as he paddled fearless towards Fanning to help save him from the big fish and he did save him.
Just to make reference to his achievements as a surfer, Julian is a five-time winner of WSL's Championship tours. His entire earning during the period under review stands at over $2.8 million, making him one of the highest-paid surfers of our time.
3. Michael "Mick" Fanning – $2.9 million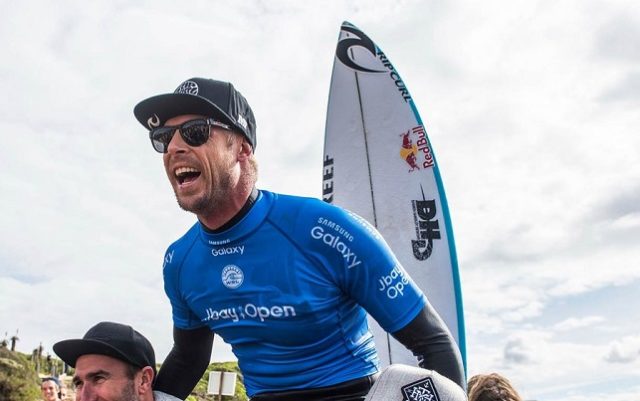 Known as White Lightning, Michael Fanning retired a few months ago from professional surfing, but he still comes 3rd on the list based on the period under consideration. As a veteran during the season, Mick ended up pulling in over $2.9 million. This includes his endorsement deals with brands like Red Bull, Mercedes, DHD, Reef, Awayco, and more. Born on June 13, 1981, the Irish-Australian has a unique style of riding waves (especially any pointbreak).
2. Gabriel Medina – $3.5 million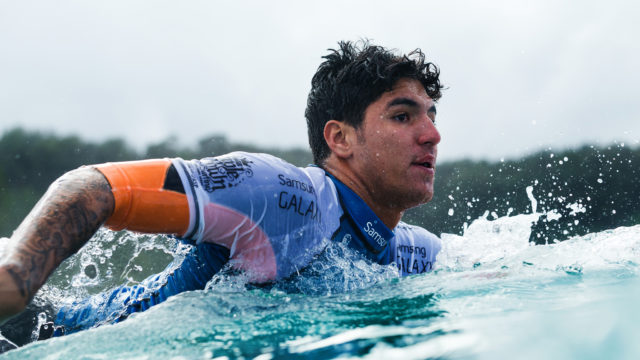 The 2018 WSL World Champion Gabriel Medina Pinto Ferreira is expected to top the earning charts during the next season with new brands already wooing him with endorsement deals. Born on December 22, 1993, the Brazilian pulled his first WSL win as a junior champion in 2013. Now his WSL winning tab stands at 13. As for his earning, it stands at over $3.5 million, which includes his endorsement deal with brands such as Mitsubishi, Samsung, Guaraná Antarctica, Oakley, Gorilla, Rip Curl, Oi, Cabianca, Audi, Orthopride, Copperstone, and many more. If social media popularity were to translate to earning, Medina would have been at the very top of the chart of the highest-paid surfers on Earth because he happens to be the most social-media-popular among all these surfers on this list.
See Also: 12 Richest Soccer Players (Football) In The World Right Now
1. John John Florence – $5.3 million
Here is yet another Hawaiian and he tops the earning chart. Popularly known by his initials JJF, Florence was born on October 8, 1992, and he is the title-holder of the 2017 WSL Men's Championships. Of course, that is how he came to the top of our list because as soon as he was declared the season's champion, his market value increased and top brands like Hurley, Nixon, Pyzel, and Yeti came knocking on his door with mouth-watering deals. As a result, his endorsements for the season have been estimated at a whopping $4.7 million. Then, if you add that to his prize earning of almost $60,000, Florence has over $5.3 million. This makes him the highest earner of most highest-paid surfers list.