Like every other highest-paid sports list we've published, The Major League Baseball is also a beneficiary of highly lucrative TV deals as a result of the increasing popularity and growing interest in the game. Back in the day, baseball players were paid peanuts, but that has changed over the years as the MLB have long been experiencing an exponential growth. The highest-paid baseball player in 2014 received $23 million, but just two years later, that figure has surged to $33 million. The top 10 highest paid baseball players 2016 will make a combined $282 million from salaries, endorsements and other incentives which is 6% higher than last year earnings, Forbes says. Without a salary cap but with a luxury tax, 36 MLB players will earn at least $20 million this season, that number dwarfs every other American sport, next up is the NFL with 11 of its players earning $20 million in salary and then the NBA with 10. Coming top of the highest-paid baseball players list for the second year in a row is Clayton Kershaw, read further to discover those that follow behind;
10. Ryan Howard
Team: Philadelphia Phillies
Position: First Baseman
Earnings: $25.6 million
Howard is currently serving the last year of the $125 million five year contract he signed with the Phillies in 2012. $600,000 of his total earnings come from endorsement deals with Lojo sports, New Balance and Franklin.
9. CC Sabathia
Team: New York Yankees
Position: Starting Pitcher
Earnings: $25.7 million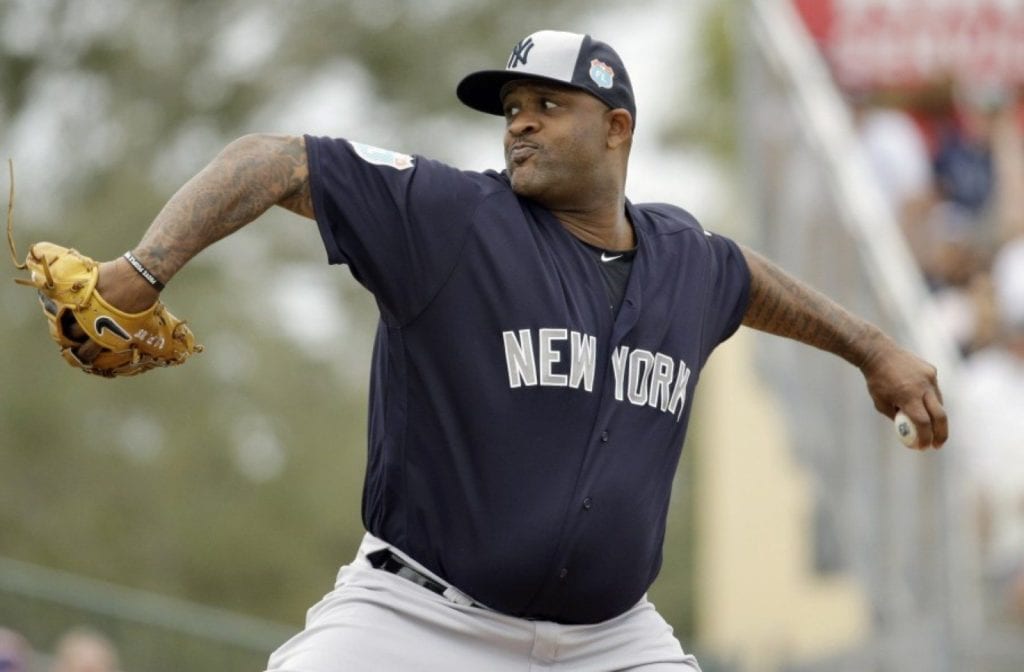 2009's highest-paid pitcher, Sabathia is also in the last year of his five-year $122 million contract with the Yankees. CC is one of the most durable pitchers in the MLB with an average 200 innings pitched per season, but his effectiveness has gradually waned for the past few seasons. A recent left-shoulder injury has also worsened his performance and threatened to place him in the DL. CC's endorsement with Nike air Jordan nets him $700,000.
8. Josh Hamilton
Team: Texas Rangers
Position: Outfielder
Earnings: $26.2 million
Following a rusty performance and controversies surrounding his drug use, LA Angels owner Arte Monero in disappointment traded Hamilton to Rangers. After a stint at rehab and with Rangers minor league affiliates, he rejoined the MLS side and have been doing well since. The LA Angels still pay the majority of his salary- exactly $24 million while the Rangers foot the remaining $2 million.
7. Robinson Cano
Team: Seattle Mariners
Position: Second Baseman
Earnings: $27 million
In 2013, Cano rejected a 7-year $175 contract extension with the Yankees in search of a longer deal, he later opted for a 10-year pact with the Mariners worth $240 million said to expire in 2023. One of MLB's most marketable players, he makes $3 million endorsing brands like Sparkling Ice, New Balance, Alaska Airlines, Franklin, HTC, Wilson and others.
6. Albert Pujols
Team: Los Angeles Angels of Anaheim
Position: First Baseman
Earnings: $27 million
After his decade-long career with the Cardinals, Pujol inked another decade-long contract with the LA Angels valued at $240 million. Last season, Pujol hit 40 home runs making it the 7th time he's hit 40 home runs in a season. He is considered by many as a strong future candidate for the Hall of Fame. He makes $2 million of his $27 million from endorsement deals.
5. Yoenis Cespedes
Team: New York Mets
Position: Outfielder
Earnings: $28.1 million
Cespedes started the 2016 preseason making headlines by splurging on a different ride to Met Spring training each day. Now we know what La Potnecia spends his millions on. In January 2016, he signed a three-year extension contract with the Mets worth $75 million, he could also choose to opt-out after this season. He joined Jay-Z's Roc Nation Sports in 2014, the agency is looking forward to inking him more endorsement deals which currently includes Franklin and New Balance.
4. Justin Verlander
Team: Detroit Tigers
Position: Starting Pitcher
Earnings: $28.6 million
Verlander is another baseball player with a penchant for luxury cars, alongside Cespedes, he features on our list of athletes with the biggest car collections, Ver owns more cars than his garage can contain. He will keep receiving $28 million from the Tigers until 2019, so we won't be surprised to see more additions to his overflowing garage.
3. Miguel Cabrera
Team: Detroit Tigers
Position: First Baseman
Earnings: $30 million
The two-time MVP in 2014 extended his pact with the Tigers in an 8-year, $248 million deal with two option years that will bring the entire value of the deal to $300 million. Miggy makes $2 million from off-field endeavors.
2. David Price
Team: Boston Red Sox
Position: Starting Pitcher
Earnings: $30.5 million
Price joined the Boston Red Sox in 2015 after signing a 7-year contract in December worth $217 million- the richest deal ever for a pitcher in the MLS yet. His annual average income of $31 million is the highest-ever and is on par with Cabrera's. The pact gives him the option to opt-out after the 2018 season. Price makes $500,000 from off-field duties, the chief of them all being with Nike's Jordan.
See Also: 14 Richest Retired Athletes
1. Clayton Kershaw
Team: Los Angeles Dodgers
Position: Starting Pitcher
Earnings: $32.8 million
The highest paid baseball player for the second year in a row is this Dodger's lefty pitcher. He signed a $215 million deal with the Dodgers in 2014 to extend his stay at the side he's been with since 2008. Kershaw stands to make $32 million every year from the team and $1 million more should he win the CY Young Awards yet again- he has already bagged the award three times in the last five years finishing top three in all. An active humanitarian, Kershaw makes $800 million endorsing brands like Under Armour, Art of the Game, FantasyDraft, Southern California Acura Dealers, Topps, and Wilson.
See Also: Top 10 Highest Paid Basketball Players