A handsome and talented actor, Henry Simmons is recognized for his stellar performances in various hit movies and hit TV series. In addition to his acting skills, the African-American star also a sports lover whose records on the basketball court speaks volumes of him.
Simmons has been acting for over two decades and has since become a screen favorite to many. In addition to his famous role in Agents Of S.H.I.E.L.D, fans can recognize him from other screen hits such as the NYPD Blue and Shark series as well as the popular comedy flick Are We There Yet? Learn more facts including some lesser-known personal details about the talented actor.
Who Is Henry Simmons?
Henry Oswald Simmons, Jr. is a native of Connecticut born on July 1, 1970. The actor and his two sisters were born to parents Henry Sr and Aurelia Simmons. The siblings had a comfortable childhood as their father was a government tax worker while their mom earned a living as a teacher.
There are no public records of the schools Henry attended for his elementary education. But the actor was apparently an athletic student during his high school days. Remarkably, Simmons' prowess in the game of basketball later earned him a college scholarship to Franklin Pierce where he majored in business.
Professional Accomplishments
Like most college graduates, Henry Simmons first pursued a career in the corporate world after his studies. But it wasn't long before he realized that white-collar jobs were not meant for him and thus switched to other interests.
He later ventured into the entertainment industry as an actor. He debuted on the acting scene in 1994 with a role as Starnes in the movie Above the Rim. Henry's outstanding performance in his debut movie has since paved the way for other subsequent roles. Some of his notable big-screen features include roles as Jesse in Taxi (2004), as Draba in the TV film Spartacus (2004), as Carl in Are We There Yet? (2005), and as Jesse in the TV film Lackawanna Blues (2005).
In 2006, he played the character Isaac in Madea's Family Reunion and that of Marcus in The Insurgents. Others are the role of Dr. Walter Chambers in the 2007 movie South of Pico, as Jean Toomer in the 2009 TV film Georgia O'Keeffe, as Kendrick Paulsen Jr. in 2011's From the Rough, and as Jeffrey Granger in 2014's No Good Deed.
Henry Simmons also made his TV debut in the year 1994, featuring as a basketball player in the popular show Saturday Night Live (SNL). That same year, he landed guest roles in The Cosby Mysteries and New York Undercover. Simmons had a major breakthrough in the year 2000 when he landed the role of Detective Jones in the hit series NYPD Blue. He played the role which endeared him to many until 2005. His other notable small-screen credits include Shark (2006 – 2008), The Cleaner (2009), CSI: Miami (2009), Ravenswood (2013 – 2014) as well as Second Generation (2013).
See Also: Omari Hardwick – Facts About His Wife, Parents, Brother, Kids, Family
Henry Simmons is also famed for his recurring role as Alphonso "Mack" Mackenzie in Agents of S.H.I.E.L.D. He joined the show in 2014 and continues to appear as a series regular till date. In 2014, Henry also appeared in episodes of Law & Order: Special Victims Unit and Transparent.
Henry Simmons' Wife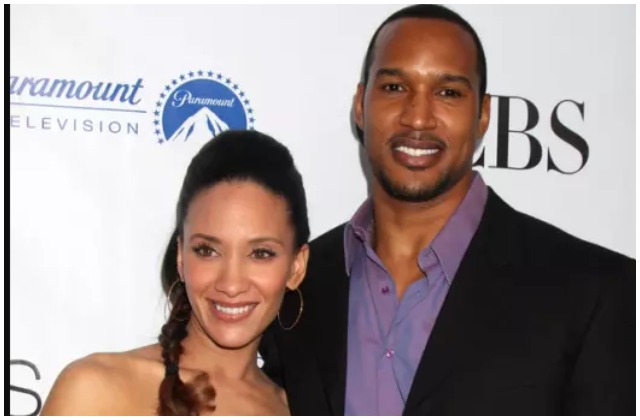 Henry Simmons is considered successful both professionally and personally. The actor who is apparently a one-woman star is happily married to his longtime sweetheart and colleague Sophina Brown of the Numb3rs fame. There is little or nothing much known about the actors' relationship as they have cautiously shielded their personal lives away from public glare. However, the couple who has been married since 2010 has been supportive of each other's careers and continue to wax strong together.
Height
In addition to his acting talents, one of the things that makes Henry Simmons a fan favourite is his athletic build. The Agents of S.H.I.E.L.D star towers at an impressive height of 6 feet 4 inches. His weight and other body measurements have not been disclosed.
His Twin Sister
As earlier hinted, Henry Simmons is not an only child but one-third of three siblings. He has two sisters one of which is his twin. Interestingly, Henry and his twin sister share much more than just their biological link. She also earns a living in the entertainment industry but mostly behind the scenes as a casting director. Henry's twin is the more private sibling and there is little or nothing much known about her to the public. But Henry has at various times disclosed that they share a close sibling bond and his twin sister is one of his biggest fans.
Recognitions and Awards
Henry Simmons may not have gotten to the peak of his career but he has achieved impressive feats. Notably, his outstanding performance in the movie South of Pico earned him the Grand Jury Award at the American Black Film Festival.
Social Media
Unlike most of his colleagues, Henry Simmons is not very active on social media. The actor is relatively popular on Instagram where he connects with fans on a more personal note by sharing family memories as well as other preferred interests.