For most people, Russia is not a nation that one should typically refer to as entertainment-oriented. However, one industry where they can rival any country is in modeling. The fact that the country has produced top models like Irina Shayk, Natalia Vodianova, and most recently Helga Lovekaty is enough proof to that sentiment.
That being said Helga Lovekaty is a famous Russian model and Instagram personality who is highly revered for her beauty and admired for the passion and dedication she puts into her career as a model. Sometime in 2017, she hit international stardom following reports that she is in a romantic relationship with famous Colombia footballer, James Rodriguez. Read on to know more about Helga and the facts about the said relationship.
Helga Lovekaty Bio
Olga Korobitsyna popularly known as Helga Lovekaty was born on May 7, 1992, in Saint Petersburg Russia. She is of Russian nationality and belongs to the white ethnic group. There is literally no information as regards her parents or childhood except the fact that she was raised by them alongside her younger sister Daria Korobitsyna in the beautiful city of St Petersburg. Moving on to her religion she is a staunch Christian. There is also no information as regards her early educational background or qualification.
Her venture into modeling officially began in 2013 after she came in contact with a business mogul by the name of Pavel Durv who noticed her astonishing beauty and invited her to his birthday party. At the Party, he introduced her to his business partner Alexsandr Marvin. After careful assessment, Marvin noticed her star quality and decided to give her a shot, right after training her properly of course.
Upon completion of her training he began posting pictures of her in high appealing outfits on an online page he had earlier created for the promotion of upcoming models. Taking a cue from that Helga decided to set up her personal Instagram account where she posted sexy pictures of herself revealing as much skin as possible. As time went on she began to gain an increasing number of followers thus leading to offers from top brands all asking her to model their products which ranged from skimpy beachwear to gowns, bikini, lingerie, and bras.
For all her hard work, she was approached and signed by popular Russian modeling agency Marvin Models Management. Ever since getting a professional modeling contract she has been involved in several forms of modeling such as commercial modeling for household items, brand modeling for fashion brands such as Klein Sports and Manomy Sportswear, as well as adult modeling in which she is known by the alias Chloe D.
Helga Lovekaty achieved international stardom after being signed as an ambassador for the multi-million dollar fashion brand, Philip Plein.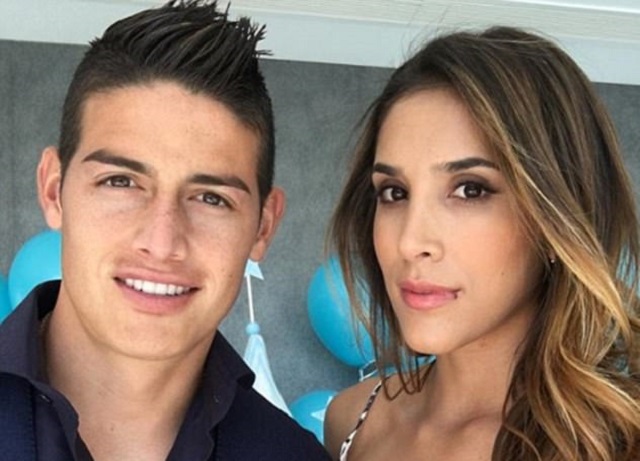 In 2017, she revealed she was in a romantic relationship with Colombia footballer James Rodriguez. According to her, their relationship wouldn't have been possible if not for Cristiano Ronaldo who introduced her to James during an event in 2016.
Read Also: Esther Baxter – Bio and Everything You Need To Know About The American Model
5 Facts About James Rodriguez's Girlfriend
Here are 5 facts you should keep in mind about the ever beautiful Helga Lovekaty.
1. When she isn't working she loves reading, traveling, and watching movies. She once revealed in an interview that her favorite actor and actress are Tom Hanks and Angelina Jolie respectively.
2. The beautiful Russian model has a height of 5 feet 9 inches and a weight of 54 kg (119 lb). Moving on to her other body measurements, she has a chest size of 36 inches, a slim waist of 27 inches, and a hip Size of 34 inches.
3. Everything relating to the body of Helga Lovekaty is all natural. Much to the surprise of many she has not undergone any surgical operation to make her look any better and according to her she never will.
4. The popular model can boast of being a very popular and influential figure in Russia and the world in general. Over the years, she has been able to amass an estimated net worth totalling at about $500, 000.
5. She is very active on several social media platform. On Instagram, she can be found using the handle @helga_model where she has accumulated over 3.8 million followers.