The existence of social media has made it easier to criticize and expose unsavory behavior, including racist actions. In other words. the culture of social media outrage has made it easier to challenge people who still harbor discriminatory opinions against a race of people, especially black people. So, it came as no surprise when two videos of Harley Barber using racial slurs like the n-word hit the internet, she faced a massive backlash.
The power and influence of social media go beyond the bombardment of tweets or Instagram comments but also extend to real-life significant actions that can be taken against an erring personality. As a result, Harley Barber, who was a student of the University of Alabama at the recording of the video, was subsequently expelled from the university.
The drama surrounding the release of the videos, all the way to her suspension Has driven curiosity into who she is and we answer that question and more below.
Who is Harley Barber?
Harley Barber was born in Marlton, New Jersey to a mother named Jill Barber and an unknown father. Not much is known of her background but she was reportedly raised alone by her mother until she was eighteen years when she left her family home. Growing up in New Jersey, Harley partly attended Camden Catholic High School and she is believed to have completed her high school education at an unknown school.
Following the completion of her high school education, Harley Barber enrolled in the University of Alabama in 2017 where she hoped to earn a bachelor's degree and become a member of her favorite sorority, Alpha Phi. However, her dreams as a member of the sorority were cut short when she was expelled from the University for comments she made in two videos that were released on the internet in 2018.
The videos featured Harley Barber, a white woman, using various racist slurs, including repeated use of the n-word. Harley at the disregard of the advice of a friend, posted the videos online via her finsta page (a fake Instagram page that doesn't reflect the user's name or face and is only known by friends of the user). The finsta page is @spookyslut_. Within 24 hours, the videos were traced to her main account and her identity was uncovered. Although she deleted her social media pages along with the videos, they were reposted on Twitter and YouTube, leading to their viral status.
After a ton of pressure from the student body of the University of Alabama, Harley Barber was expelled from the university. She was also banned from her sorority, Alpha Phi.
Family
The release of both videos prompted questions about Harley Barber's family and we have been able to learn a few things about them. So far, we know that her mother's name is Jill Barber and she raised Harley for eighteen years before she was forced out of her home due to her incessant bad behaviour. The expulsion from her mother's home led to a breakdown of the relationship between mother and daughter.
After the video went viral, her mother, Jill Barber came out in support of her expulsion from the University of Alabama, declaring that the punishment was justified and that she was not raised to be a racist.
Other than her mother, there are no details regarding other members of her family, including her father and siblings.
Other Facts About Harley Barber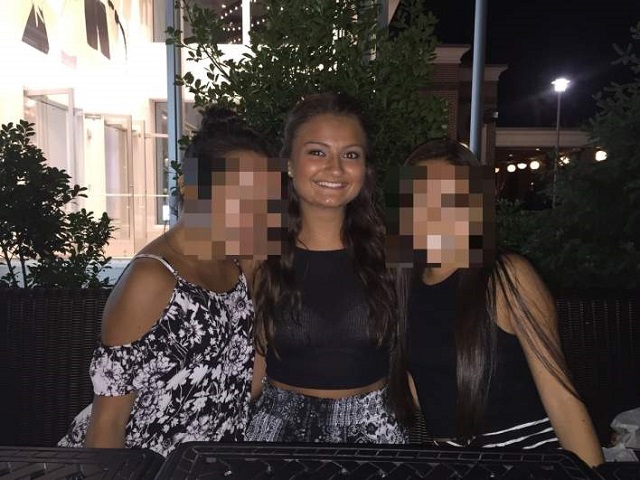 The videos were filmed on Martin Luther King Jr. Day, with one of them, filmed in the bathroom of a local bar, Rounders Bar. In the Rounders Bar video, Harley's comments included phrases like 'I love how I act like I love black people because I f**king hate n*ggers. So that's really interesting. I f**king hate n*ggers'.
She also went on to suggests shutting off water to save poor people. After the video went viral, she was banned from the bar for life.
A lot of former students of the University of Alabama came out in criticism of the videos.
NFL player Landon Collins voiced out against the video, along with other notable personalities like Avery Johnson, Chris Owens, and Damien Harris.
After the videos went viral, and her expulsion, Harley Barber apologized during an interview with the New York Post.
She returned to her home in New Jersey after she was expelled.