A couple of decades ago, video games were just animated entertainment forms that kept young men and women entertained, with adults losing their head over how much their children are engrossed in them. However, like every form of entertainment in the past couple of years, it has exploded in popularity and has been monetized to become more than just a hobby, but a legitimate profession. One of the people who have made a profession of it is Hannah Kennedy, more popularly known as Bnans.
Hannah Kennedy or Bnans, as she is most often referred to has been one of the most popular names in pro gaming and Twitch streaming in part because of her talent as a gamer and also her relationship to another popular gamer, Michael Grzesiek, known as Shroud.
For those who would like to know more about Hannah Kennedy, we have compiled six things you should know about her below.
Her Early Life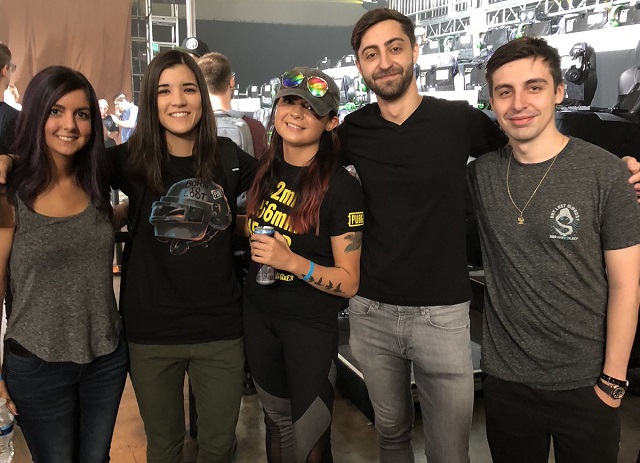 Hannah Kennedy was born on the 2nd of July, 1990 in Southern California. Not much is known about her background, both childhood and parental. However, we do know that she has been a gamer since she was old enough to handle a controller. Since the age of six, Bnans committed herself to games like Oregon Trail and Concentration, falling in love with the art of gaming.
She is a high school and college graduate who is making a career for herself in two fronts, as a Design professional, Digital Marketer, and pro video gamer.
6 Things You Need To Know About Her
She got her name 'Bnans' when she was a child
Nicknames are interesting things; they are identities crafted by people who love us and cherish their presence in our lives. When Hannah Kennedy was a kid, she got her first nickname by her family members, Hannah Banana. It was a cute nickname playing on her cuteness and it has stuck with her ever since, evolving over the years simply to Banana, which she was called in her teenage years and then later into Bnans, which has now become her publicly recognized her name.
Hannah Kennedy has a variety of favorite games
Anyone familiar with the world of gaming knows it is impossible to be emotionally attached to one title, due to the evolution of video games and the accompanying excellence that has made the gaming industry into a multi-billion-dollar industry. For Hannah Kennedy, out of the hundreds of gaming titles out there, she has taken to titles like Tom Clancy's Rainbow Six: Siege, PlayerUnknown's Battlegrounds, Destiny (1&2), all of which are shooter games.
Hannah is a cross-platform gamer
The war between Xbox fans and PlayStation fans is probably going to last forever but that doesn't mean there aren't people who are happy to swing both ways. Hannah Kennedy (Bnans), is one of those people and she has gone well beyond just PlayStation and Xbox. She has also played on other gaming platforms like Nintendo and Sega.
Bnans is a tattoo enthusiast
There are many things one would learn from Hannah Kennedy by following her on social media across Twitch, Twitter and Instagram, but one of the most fascinating things one might discover is her tattoo collection, which includes a very notice tattoo arm sleeve.
She has a total of eight tattoos on her body, one of which is the massive sleeve and seven others scattered all over her body. Some of them are an Ohio outline on her foot, swallows on her hips, a dove on her right wrist, a ship on her thigh and stars on her back.
She is in a relationship with Michael Grzesiek aka Shroud
Perhaps more than her own video game life, Hannah Kennedy is also known for her relationship with Michael Grzesiek, the professional video gamer. The two of them have reportedly been together since 2017. Shroud is a pro gamer who has competed at various high-profile gaming competitions, including ELeague Season 1 and Esports Championship Series. He has both a Twitch and YouTube account, both of which are Shroud. He has over 11 million followers across both platforms.
See Also: Toddy Smith – Bio, Age, Height, Girlfriend of The YouTuber and Instagram Star
She has a strong presence on social media
won't be live today but I'll see y'all tomorrow 🤓 pic.twitter.com/Ezs64KVsdF

— bnans (@bnans) May 17, 2020
Hannah Kennedy or Bnans, may not share the level of popularity of her boyfriend but she has done quite well for herself too. She has over 170 thousand followers on Twitch and has had her streamed videos viewed over three million times. On YouTube, she has over 50 thousand subscribers while she has over 100 thousand followers across both Twitter and Instagram. On all her social media accounts, she goes by the profile name, @Bnans.