Since Hailee Steinfeld introduced herself to the world in the 2010 film True Grit, she has been one of Hollywood's brightest stars, with subsequent performances in films like Ender's Game and the Pitch Perfect series establishing her as one of the industry's latest biggest stars. In that time, Hailee Steinfeld has been in a couple of notable relationships, most recently with former One Direction singer, Niall Horan, whom she dated between 2017 and 2018.
Since her relationship with Niall Horan came to an end, to the disappointment of fans of the couple, questions have abounded about who would get to be the next boyfriend of the singer-actress. We answer that question below, along with details about Hailee Steinfeld's dating life.
Is Hailee Steinfeld Anyone Dating Now?
Ever since Hailee Steinfeld's relationship with Niall Horan came to an abrupt end in the twilight of 2018, fans of the actress have been wondering when she will be jumping back into the relationship pool. So far, the answer remains elusive, and it is anyone's guess who the next boyfriend of the star actress will be. However, the actress has been seen attending events with her ex-boyfriend, Cameron Smoller, whom she dated between 2016 and 2017.
The two of them were seen at a Billie Eilish concert in July 2019, wearing matching outfits, and they were also seen at a party hosted by Republic Records, the music label Hailee Steinfeld is signed to.
It is unknown if their recent appearances together are pieces of evidence of the two of them rekindling their romance, or they are simply friends having been in each other's lives for a long time. However, one thing is for sure, Hailee Steinfeld is yet to be officially off the market.
What Happened with Niall Horan?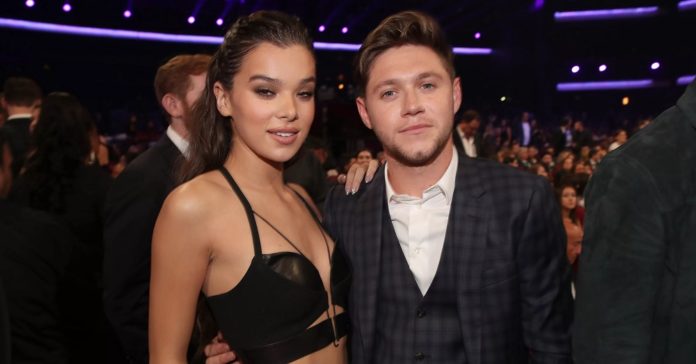 After the news of Niall Horan and Hailee Steinfeld dating hit the airwaves in the latter parts of 2017, many believed it would go on to be a long relationship. One of those people was Niall himself, who was said to be 'completely captivated' by the Pitch Perfect actress.
According to an insider report about the relationship, while Niall Horan wanted something serious, Hailee Steinfeld wanted something less, and she preferred to keep the dating fun and casual. But despite the difference in what they both wanted out of the relationship, both of them were a couple for a few months before they parted ways in 2018.
Reports coming out of the couple's camp suggests that the relationship ended because Hailee Steinfeld's busy schedule made it challenging for them to maintain a relationship. Combined with her reluctance to have a serious relationship with the former One Direction singer, the death of the relationship was inevitable.
And while Hailee appears to be still single since they broke up, Niall Horan has been linked with the famous singer, Selena Gomez. It would not be the first time the two of them have been linked together. They were first linked together as a couple in 2015.
Who Has She Dated in the Past?
Since Hailee Steinfeld stormed into the spotlight since 2010, she has had only one known relationship with Cameron Smoller. Hailee Steinfeld began dating Cameron Smoller, who is an Instagram model, in October 2016, and they were together for about a year before they broke up in November 2017.

While they were dating, Hailee and Cameron publicly shared their romance, posting various photos and comments about each other on their respective Instagram pages. They also made a lot of appearances on the red carpet together, including the Golden Globes party in 2017 and the W Magazine Celebration of the Best Performances Portfolio event.

If you happen to be wondering how Cameron came to meet Hailee Steinfeld, let alone become her boyfriend. It would appear that they were in the same social circle. Cameron's older brother, Cully Smoller, is a longtime friend of the popular model, Gigi Hadid, with whom Hailee is friends with.

Other than Cameron Smoller and Niall Horan, a couple of major Hollywood stars like Joe Jonas and Justin Bieber have been rumored to have been romantically involved with Hailee Steinfeld. Bieber, however, denied the romance, claiming she is too young.

With a long career ahead of the Los Angeles, California-born actress/singer who has already been nominated for an Oscar and Golden Globe award, one can rest assured that there are a lot more twists and turns to come out of Hailee Steinfeld's dating life.

Fact Check: We strive for accuracy and fairness. If you see something that needs updating,