| Age/Date of Birth: | October 03, 1969 |
| --- | --- |
| Height: | 5 ft 7 in or 170 cm |
| Ethnicity/Race: | White |
| Nationality: | American |
| Net Worth: | $150 million |
| Husband or Boyfriend: | Blake Shelton (2015-Present). Formerly married to Gavin Rossdale (m. 2002; div. 2016) |
| Parents: | Dennis Stefani and Patti (née Flynn) |
Award-winning singer and songwriter Gwen Stefani who first gained popularity in the 1990s as the lead singer of "No Doubt" went on to have a highly successful solo career.
She was born on October 3, 1969, in Fullerton, California but grew up in Anaheim, another town in California. As a child, her parents who both loved folk music exposed her to the works of Emmylou Harris and Bob Dylan. Another major music influence in her life was one of her older brothers named Eric. Eric formed a ska band with himself on the keys and it wasn't long before he invited his little sis to join the band named No Doubt as one of the vocalists. In 1987, a year after joining the group, Gwen became the lead vocalist after the former, John Spence committed suicide.
Who Exactly Is Blake Shelton, Gwen Stefani's Partner?
Full name: Blake Tollison Shelton
Date and Place of Birth: June 18, 1976 in Ada, Oklahoma, U.S.A
Occupation: Singer and TV personality (since 2001)
Spouse(s): Kaynette Gern (m. 2003; div. 2006)​, Miranda Lambert ​(m. 2011; div. 2015)​, Gwen Stefani (partner since 2015)
Blake Shelton is an American singer and guitarist who specialized in Country Music. His music career has however, earned him several television roles. Shelton launched his music career in 2001 with "Austin", a hit single from his debut eponymous album. As of 2020, he has eleven studio albums to his credit and 27 of his singles have topped charts.
On TV, Blake Shelton has served as a judge on the singing competition series, Nashville Star and Clash of the Choirs. Shelton also co-hosted the Academy of Country Music Awards from 2010 to 2015. Since 2011, he has worked as a vocal coach on the NBC singing competition series, The Voice where he met Gwen Stefani.
Blake Had Married Twice Before Meeting Gwen Stefani
Prior to making it to the limelight, Blake Shelton was dating his girlfriend, Kaynette Gern. The duo later tied the knot in 2003 during the early stage of his career. Unfortunately, the union lasted barely three years as they divorced in 2006.
After divorcing Gern, Shelton began dating fellow country singer, Miranda Lambert. The duo had earlier met in 2005 at CMT's 100 Greatest Duets Concert. After dating for about four years, they engaged on May 9, 2010 and subsequently married one year later – on the 14th of May, 2011. Similar to the case of his first marriage, Shelton's union with Lambert lasted a little over four years as the couple announced their divorce in July, 2015. Later the same year, Blake began dating Stefani.
Meanwhile, just like Blake Shelton, Gwen Stefani has also gone through divorce, albeit once. Gwen met Bush guitarist and lead singer Gavin Rossdale during a tour and they married on September 14, 2002, at St Paul's, Covent Garden, London. Unfortunately, Gwen filed for divorce on August 3, 2015 after about thirteen years of marriage with Gavin. Stefani began dating Shelton right before her divorce from Rossdale was finalized on April 8, 2016.
How Stefani and Shelton Went from TV Co-stars to Couple
As earlier mentioned, Blake Shelton and Gwen Stefani met on the NBC singing series, The Voice. Just like Shelton, Stefani is also a coach on the competition show. Coincidentally, each of them experienced a heartbreaking divorce around the same time and this became a common ground on which love germinated and blossomed.
Although they initially started off as friends who were just comforting each other, the friendship soon metamorphosed into romance. Not long after they hit it off, Gwen and Blake went public with their relationship on November 4, 2015.
Are Gwen and Blake Still Together?
Yes, sure! At least, as of the time of writing this article.  In addition to their growing romance, the couple has worked together on a number of projects in their common career. In 2019, they jointly dished out a hit song titled "Nobody But You". The song which topped Billboard's Country Airplay chart in April 2020 earned the couple CMT's 2020 Collaborative Video of the Year award in October.
Meanwhile, they released yet another chart-topping duet titled "Happy Anywhere" over the summer.
Gwen and Blake are indeed shinning as one of the hottest and most powerful musical couples in town. The lovebirds' relationship has continued to wax strong, always keeping fans on the lookout for the 'next chapter'.
How Many Children Do They Have?
Blake Shelton has no child of his own yet as none of his previous relationships and marriages produced kids. Gwen Stefani on the other hand, has three sons from her previous marriage, namely:
Kingston
Full Name: Kingston James McGregor Rossdale
Date of Birth: May 26, 2006
Kingston is Gwen Stefani's first son with ex-husband Gavin Rossdale. A guitarist on the music group called Wild Cat, Kingston is already taking the career path of his parents. He also has a flare for fashion just like Gwen having made it to GQ's list of "Most Stylish Young Men Under 30" when he was just 5. Kingston who looks so much like his dad Gavin, maintains a very affectionate relationship with the Bush frontman.
Zuma
Full Name: Zuma Nesta Rock Rossdale
Date of Birth: August 21, 2008
Zuma is Stefani's second son with Rossdale. Just like his brother Kingston, Zuma is already involved in fashion. In 2018, at the age of 10, he launched alongside his mum, an eyewear collection called Zuma Rock.
Apollo
Full Name: Apollo Bowie Flynn Rossdale
Date of Birth: February 28, 2014
Apollo, Gwen and Gavin's youngest child is basically an answer to his eldest brother, Kingston's prayers. According to Gwen, she and Gavin were okay with two kids but their first son prayed every night for another baby brother and it happened.
Despite the fact that he hasn't married Stefani yet, and that she co-parents with her ex-husband Gavin, Shelton is already playing the stepdad role to the three cuties. The singing coach while speaking on the Today Show in March 2018 revealed he had already giving up on having kids before Gwen's sons came into his life. Stefani also confessed to Shelton helping her a lot with raising her kids while speaking to Hoda Kotb on Today.
How Much Is Blake Shelton Worth – Is He Richer than Gwen?
Blake Shelton and Gwen Stefani are not very far from each other when it comes to wealth. While Gwen is obviously wealthier, perhaps because of the various entrepreneurial ventures she runs alongside her music career, Blake has got some impressive worth too. As of 2020, Celebrity Net Worth places his net worth at an estimated $100 million.
While he built a lot of his wealth from record sales, Shelton presently earns more from his role on 'The Voice'. According to Forbes' 2020 report, NBC pays Blake $13 million per episode of the TV series. The report also revealed that he grosses around $1 from each city of his tours. The magazine ranked the TV judge #70 on their 2020 'Celebrity 100' list with a mid 2019-2020 earning of $43.5 million.
A Breakdown of Gwen Stefani's Net Worth
Gwen Stefani has diversified her music career to include fashion and several other business ventures. Put together, her profit-making endeavors has given her a net worth that is estimated at a whopping $150 million as of 2020. Among Stefani's major sources of income are:
Music (Record sales and tours)
Television and film roles
Fashion brands
Gwen Stefani Hit Career Breakthrough with 'No Doubt'
After years of struggling including singing in local clubs, loosing key band members, and releasing failed albums, No Doubt finally hit commercial success with their third studio album Tragic Kingdom. The album which was highly received spawned 5 charting singles like "Don't Speak", "Just a Girl" and "Excuse Me Mr". It later sold about 16 million copies and earned over $14.2 million in album unit sales.
As the band continued to receive success, Gwen began collaborating with other artists; her "Let Me Blow Ya Mind" with Eve received a Grammy Award for best collaboration in 2002. She later won another Grammy with the band for the song "Hey Baby". No Doubt continued to release more albums and became known for other singles including "It's My Life".
After going solo in 2004, Gwen in 2011, reunited with No Doubt band. The band with Gwen released their first album after 11 years titled "Push and Shove" (2012). It debuted at #3 on the Billboard charts and earned the band worldwide recognition.
Stefani Hits More Financial Success after Going Solo
Gwen Stefani debuted her solo career in 2004 after No Doubt went on a hiatus. Her solo career welcomed a more pop version of her. Her debut solo album, Love. Angel. Music. Baby. (L.A.M.B) released in November 2004 debuted at #7 on the Billboard charts and sold over 300,000 in its first week.
L.A.M.B churned out successful singles like "What You Waiting For?", "Rich Girl" and "Hollaback Girl" which debuted atop the US Billboard Hot 100 chart. The album which received multiple platinum certifications in the US and other countries including Canada and UK brought in $7.6 million from sales.
In addition, Gwen's 2005 Harajuku Lovers Tour with which she supported the album grossed over $22 million from a total of 37 concerts, 20 of which were sold out. She later came up with a live album titled Harajuku Lovers Live whose sales brought in $15,000.
Stefani released her sophomore solo album, The Sweet Escape on December 1, 2006. A commercial success, the album sold over 2 million copies and made almost $3 million from sales. Its titular single ft. Akon received a Grammy nomination. To support the album, Gwen embarked on a worldwide tour which played 98 shows and grossed over $30.5 million.
In 2008, Forbes reported that the "Rich Girl" singer grossed $55 million from sales of tickets to her solo concerts. That year, she made it at #63 on the magazine's Celebrity 100 with an income of $27 million.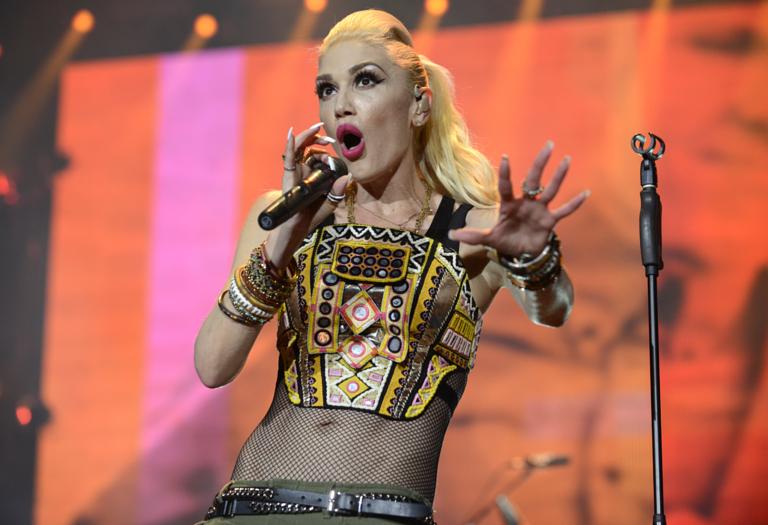 After a lucrative fulltime three-year stint with No Doubt, Gwen returned to her solo music career in 2014 while still working with the band. Her third studio album This Is What the Truth Feels Like which released in March 2016 became her first chart-topping album as a solo artist. Together with No Doubt, Gwen has sold over 30 million records worldwide.
Earnings from 'The Voice' and other Television/Film Roles
Gwen in April 2014 landed a spot as one of the judges for the 7th season of the music game show, "The Voice", replacing then expectant mom Christina Aguilera. After Christina returned in season 8, Gwen left but returned again in Season 9.
Gwen Stefani reportedly receives $10 million per season of the singing competition series. Some reports also have it that she has since season 12, received a raise of $3 million owing to her public portrayal of her relationship with Blake Shelton.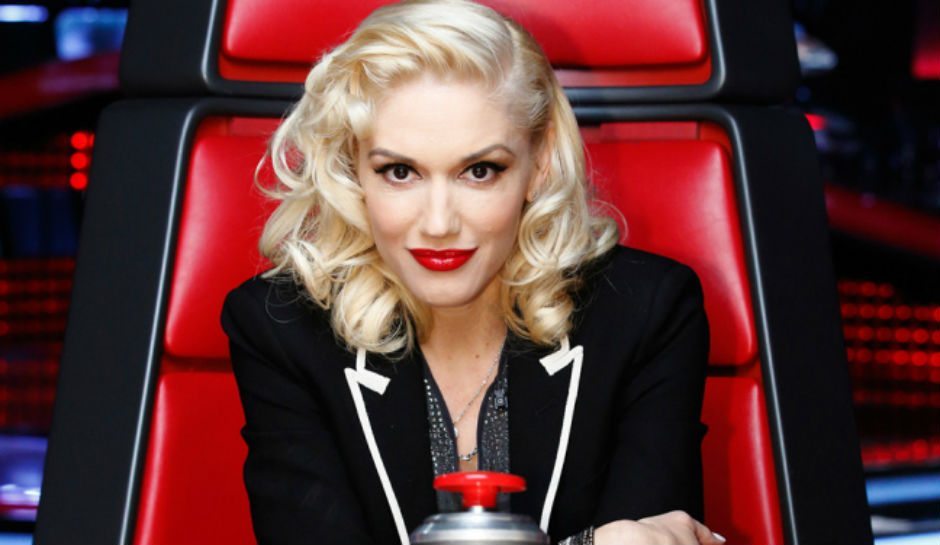 In 2004, when she launched her solo career, Gwen also ventured into Hollywood, making her debut in 2004 movie "The Aviator" which also starred Leonardo DiCaprio. Before then, she had numerous cameo roles in TV shows and movies such as Zoolander, King of the Hill and the famous Saturday Night Live.
Gwen's music career has also landed her related roles in films and TV series such as Gossip Girl, and Portlandia. She also lent her voice to animated characters including DJ Suki in Trolls (2016).
Her Fashion Business
Gwen's passion for fashion was inspired by her mom, who taught her how to sew as a kid. During her early days with No Doubt, she made most of her outfits. As she went solo in 2004, Gwen also launched L.A.M.B., a clothing line she culled its name from the acronym of her debut album as a solo artist. The fashion brand was inspired by Jamaican, Japanese and Guatemalan styles.
A year later in 2005, she expanded the brand with a less priced Harajuku Lovers brand which included undergarments, phone charms, and cameras. Gwen in 2006 released a limited line of dolls influenced by Harajuku called  "Love. Angel. Music. Baby. Fashion dolls". By 2010, her fashion brand was bringing in an average of $90 million from sales.
In 2015, Stefani included a children's line under the Harajuku brand. Later that year, she produced the animated series Kuu Kuu Harajuku which is inspired by her Harajuku Lovers line. The series which premiered on Eleven on November 1, 2015, is distributed by DHX Media and began airing on Nickelodeon in October 2016. Gwen has also released a number of fragrance lines and is a spokesperson for L'Oreal. She as well features in Hewlett-Packard commercials.
Here's a quick look at Gwen Stefani's earnings in the last few years:
2004: $7.7 million (from record sales)
2005: $22 million (from Harajuku Lovers Tour)
2006: $2.9 million (from record sales)
2008: $27 million (total annual earnings)
2012: $130k (from No Doubt album sales)
2014: $10 million (The Voice salary)
Profile Summary
First Name:
Gwen
Last Name:
Stefani
Also Known As:

Sunshine, G-loc
Sex/Gender:

Female
Profession:

Singer, songwriter, actress, record producer, fashion designer
Famous For:
Her musical contributions such as Hollaback Girl, The Sweet Escape, Rich Girl and others.
Colleges/Universities Attended:

California State University, Fullerton
Educational Qualifications:

N/A
Religion:

Roman Catholicism
Birthday & Zodiac

Age/Date of Birth:

October 03, 1969
Zodiac Sign:
Libra
Birth Place:

Libra
Nationality:
American
Ethnicity/Race:

White
Country of Residence:

USA
Physical Attributes

Height:

5 ft 7 in or 170 cm
Weight:

55 kg or 121 pounds
Eye Colour:

Dark Brown
Hair Color:

Naturally a Brunette but she dyes it platinum blonde
Other Body Measurements:

33-23-34 in or 84-58.5-84 cm (bust, waist, and hips)
Relationships

Marital Status:

Dating
Spouse/Partner:

Blake Shelton (2015-Present). Formerly married to Gavin Rossdale (m. 2002; div. 2016)
Family and Relatives

Father:

Dennis Stefani
Mother:
Patti (née Flynn)
Children:

3 sons named Kingston, born in May 2006, Zuma born in August 2008, and Apollo, born in February 2014
Siblings:
Jill (Younger Sister), Todd (Younger Brother), Eric Matthew Stefani (Older Brother)
Other Relatives:

N/A
Net Worth
Estimated Net Worth:

$150 million
Salary:
N/A
Source of Wealth:

Her music and record producing career, businesses such as a fashion line, merchandise line, fragrance line, cosmetic collections, etc