Award-winning singer and songwriter Gwen Stefani who first gained popularity in the 1990s as the lead singer of "No Doubt" went on to have a highly successful solo career.
Gwen is an American singer, songwriter and fashion designer.  She has her own clothing line dubbed L.A.M.B.
Gwen Stefani's Early Life
She was born on October 3, 1969, in Fullerton, California but grew up in Anaheim, another town in California. As a child, her parents who both loved folk music exposed her to the works of Emmylou Harris and Bob Dylan. Another major music influence in her life was one of her older brothers named Eric. Eric formed a ska band with himself on the keys and it wasn't long before he invited his little sis to join the band named No Doubt as one of the vocalists. In 1987, a year after joining the group, Gwen became the lead vocalist after the former John Spence committed suicide.
Details Of Her Husband And Kids
Gwen met Bush guitarist and lead singer Gavin Rossdale during a tour and they married on September 14, 2002, at St Paul's, Covent Garden, London. Together, they have three sons: Kingston James McGregor Rossdale born on May 26, 2006; Zuma Nesta Rock Rossdale born on August 21, 2008; and Apollo Bowie Flynn Rossdale born February 28, 2014.
Read Also: Christina Milian Daughter, Sisters, Boyfriend
Citing "irreconcilable differences", Gwen filed for divorce from Rossdale on August 3, 2015. Their divorce was finalized on April 8, 2016, with Rossdale worth $35 million agreeing to an "unequal split" of their assets.
Gwen Stefani and No Doubt
After years of singing in local clubs, No Doubt finally attracted the attention of Interscope Records who signed them in 1991. A year later in 1992, the band released their debut self-titled album, unfortunately, it failed to achieve much success. Regardless, the band kept pushing on but it wasn't without strains; during this period, Gwen who was dating fellow bandmate Tony Kanal broke up with him in 1993.
Read Also: Hilary Duff Husband, Sister, Son
Things looked rougher when one of the band's backbone, Gwen's brother Eric left in 1995 in search of greener pastures in Hollywood. However, things turned for good in the same year Eric left; No Doubt's third studio album "Tragic Kingdom" which they had spent three years recording was finally released to positive reviews and commercial success. The album spawned 5 charting singles like "Don't Speak", "Just a Girl" and "Excuse Me Mr.". It later sold about 16 million copies and earned over $14.2 million in album unit sales.
As the band continued to receive success, Gwen began collaborating with other artists; her "Let Me Blow Ya Mind" with Eve received a Grammy Award for best collaboration in 2002. She later won another Grammy with the band for the song "Hey Baby".
No Doubt continued to release more albums and became known for other singles like "Hey Baby" and "It's My Life". Gwen had to drop out from college to embark on their first tour in support of their first album. The band went on hiatus in 2004 with Gwen debuting her solo career, however, they reunited in 2009 and toured together.
She Succeeded With Her Solo Career
Her solo career welcomed a more pop version of her. Her debut solo album "Love. Angel. Music. Baby."(L.A.M.B) released in November 2004 debuted at #7 on the Billboard charts and sold over 300,000 in its first week. It later received multiple platinum certifications in the US and other countries including Canada and UK. She made $7.6 million from record sales. The album churned successful singles like "What You Waiting For?", "Rich Girl" and "Hollaback Girl" which debuted atop the US Billboard Hot 100 chart. The album featured works by Dr. Dre, her ex-lover Tony Kanal, Linda Perry and The Neptunes. Gwen embarked on the Harajuku Lovers Tour to support the album. The one leg tour grossed over $22 million from a total of 37 concerts, 20 of which were sold out.
Her sophomore solo album "The Sweet Escape" was released on December 1, 2006. A commercial success, it sold over 2 million copies and made almost $3 million in album sales. The titular single ft. Akon was nominated for a Grammy. To support the album, she embarked on a worldwide tour which played 98 shows and grossed over $30.5 million.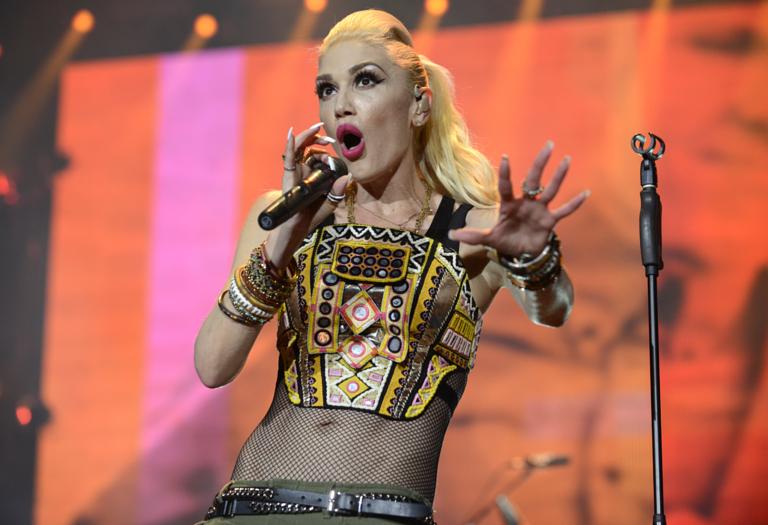 Gwen in 2011, announced that she would take a break from her solo career to reunite with her No Doubt band. The band with Gwen released their first album after 11 years entitled "Push and Shove" (2012). It debuted at #3 on the Billboard charts and earned the band worldwide recognition.
Read Also: Lil Yachty Bio, Real Name, And Girlfriend
Gwen returned to her solo music career in 2014 while still working with her band. Her third studio album "This Is What the Truth Feels Like" released in March 2016 became her first chart-topping album as a solo artist. Together with No Doubt, Gwen has sold over 30 million records worldwide.
Gwen in April 2014 was chosen as one of the judges for the 7th season of music game show "The Voice" to replace expectant mom Christina Aguilera. After Christina returned in season 8, Gwen left but returned again in Season 9. She reportedly receives $10 million per season.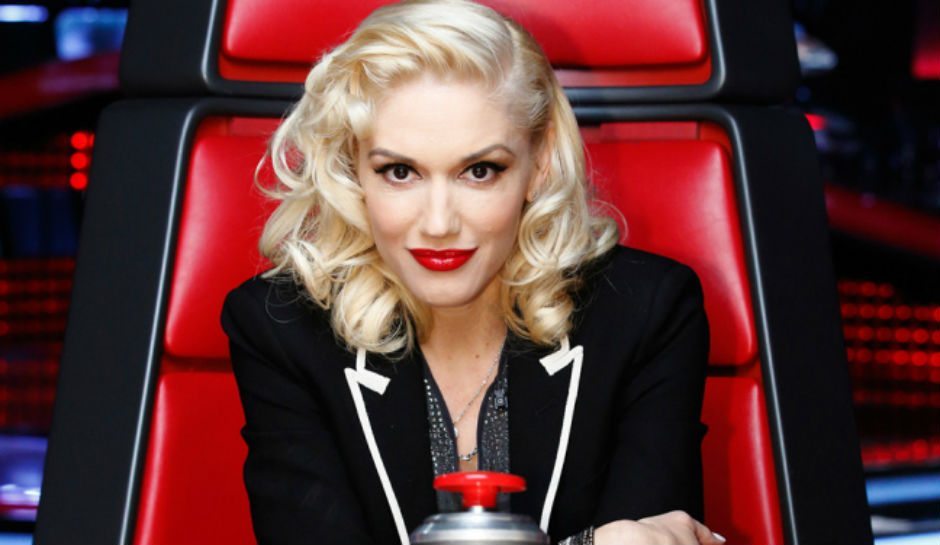 Movies And TV
In 2004, when she launched her solo career, Gwen also ventured into Hollywood, making her debut in 2004 movie "The Aviator" which also starred Leonardo DiCaprio. Before then, she had numerous cameo roles in TV shows and movies such as Zoolander, King of the Hill and the famous Saturday Night Live. She continues to take up cameo roles in movies and has lent her voice to animated characters including DJ Suki in Trolls (2016).
Fashion Brand
Gwen's passion for fashion was inspired by her mom, who taught her how to sew as a kid. During her early days with No Doubt, she made most of her outfits. As she went solo in 2004, Gwen also launched a clothing line L.A.M.B. culled from the acronym of her debut album as a solo artist. The fashion brand was inspired by Jamaican, Japanese and Guatemalan styles.
A year later in 2005, she expanded the brand with a less priced Harajuku Lovers line which included undergarments, phone charms, and cameras. Gwen in 2006 released a limited line of dolls influenced by her Harajuku girls called  "Love. Angel. Music. Baby. Fashion dolls". By 2010, her fashion brand was bringing in an average of $90 million from sales. She also produced the animated series Kuu Kuu Harajuku which is inspired by her Harajuku Lovers line. The series which premiered on Eleven on November 1, 2015, is distributed by DHX Media and began airing on Nickelodeon in October 2016.
Gwen has also released a number of fragrance lines and is a spokesperson for L'Oreal.
Gwen Stefani Net Worth
Through her fashion line that boasts of $90 million in annual revenue in recent years; her success in music and other business ventures, the multi-talented star has estimated total assets of $100 million.
Her Relationship With Blake Shelton
In the wake of her divorce from husband of 13 years, Gwen began dating "The Voice" co-judge and country music star, Blake Shelton. They made their relationship public on November 4, 2015.
Both Blake Shelton and Gwen Stefani suffered heartbreaking divorces simultaneously before finding solace in each other's arms. Two years later, they are still one of Hollywood's power couple.