PGA statistics prove that is is easier for golfers to pick up any major championship title when younger than 32. Hence, winning a major is no small feat and its way tougher when you're past the average age. But perhaps thanks to the mix of fitness and technology, it is clear that golfers now record better performances later in their careers. The journey to winning a major or any global tournament by a golfer requires countless years of struggle with fine-tuned skills including consistency and doggedness, among others. Though many have played great golf more consistently and have shone brilliantly on the course, only a handful can boast of up to five majors in an entire career.
Fans of professional golf would need no explanation as to what makes up the majors. But for clarification and emphasis, the four golf majors are – the Masters, the U.S. and British Opens as well as the PGA Championship. Each season, these four most noteworthy tournaments are the premier events in the men's professional calendar and the golf world as a whole. Although some of these tournaments are perceived and measured up to be more prestigious than the others, each of men's golf's four majors is a special event. Over 450 majors have been played to date and no less than 220 men have clinched victories at the tournaments.
Which Golfer Has Won The Highest Major Championships?
Call him an embodiment of greatness or once-in-a-generation player or golf's untouchable, the truth is not far fetched. He may not be your overwhelming favorite but Jack Nicklaus who played with a high level of fascination during his career and holds the record of 18 victories for the most golf major championships won.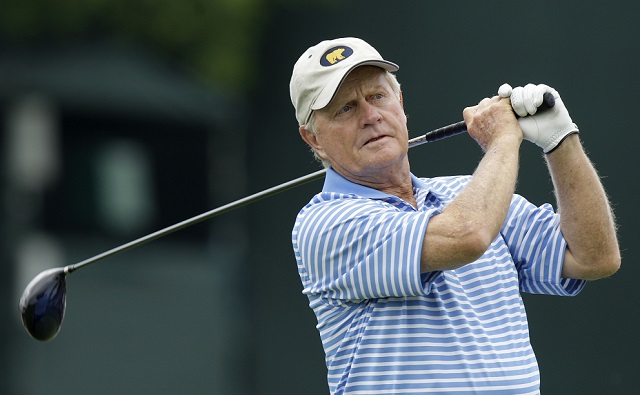 The blonde-haired golfer with a burly physique turned pro in 1961 at the age of 21, joined the Senior PGA tour in 1990, was already a very bankable player during his amateur days and remained active until the year 2005. Dubbed 'The Golden Bear', Nicklaus won 14 majors before his 37th birthday and clinched his final major victory in 1986 at age 46 when he was considered by many to be past his prime. In other words, Nicklaus famously captured the 18th major win of his remarkable career, years after his best game had left him.
Following closely behind and looking to overhaul Nicklaus' majors' record of 18 is the Masters champion, Tiger Woods who boasts of 15 major championship victories to date, leaving him only 3 majors short of Jack Nicklaus' record. After an 11-year majors drought, Woods recently captured a major victory at the 2019 Masters, establishing more than ever that the goal of beating Jack Nicklaus' record is not so far fetched.
But for one of the most prolific golfers in history who still holds the record and considered as the best ever, Jack Nicklaus clinched 73 PGA tour victories, participated in major world golf tournaments and won tons of championships, prize money, as well as awards in the course of his over four-decade-long career. The Golden Bear is an eight-time PGA Tour leading money winner, a five-time PGA Player of the Year winner, a PGA Tour Lifetime Achievement Award winner, a Bob Jones Award winner, a Payne Stewart Award winner, and the Congressional Gold Medal Award winner. In 1974, Nicklaus was inducted into the World Golf Hall of Fame.
Interestingly, Jack Nicklaus' financial value also corresponds with his legacy on the course establishing himself as one of the richest golfers in history. An accomplished fisherman and hunter, Nicklaus earned his fortune from on-course winnings as well as lucrative endorsement deals and businesses. The Golden Bear currently enjoys a net worth that is pegged at $320 million.
See Also: Who Are The Richest Golfers In The World Right Now?
Jack Nicklaus' Major Wins
1962
U.S. Open: Defeated Arnold Palmer to victory
1963
Masters: Defeated Tony Lema to victory
PGA Championship: Defeated Dave Ragan.
1965
Masters: Defeated Arnold Palmer and Gary Player to victory
1966
Masters: Defeated Tommy Jacobs and Gay Brewer.
British Open: Defeated Doug Sanders and Dave Thomas
1967
U.S. Open: Defeated Arnold Palmer
1970
British Open: Defeated Sanders
1971
PGA Championship: Defeated Billy Casper
1972
U.S. Open: Defeated Crampton.
Masters: Defeated Bruce Crampton, Bobby Mitchell, and Tom Weiskopf.
1973
PGA Championship: Defeated Bruce Crampton
1975
PGA Championship: Defeated Bruce Crampton
Masters: Defeated Johnny Miller and Weiskopf
1978
British Open: Defeated Ben Crenshaw, Raymond Floyd, Tom Kite, and Simon Owen.
1980
PGA Championship: Defeated Andy Bean
U.S. Open: Defeated Isao Aoki
1986
Masters: Defeated Greg Norman and Tom Kite.