Many adventurous people satisfy their curiosity through, mountain hiking, cave diving, visiting popular tourists sites or engaging in some sort of daunting sport, but for Gino Bertuccio, the first man to fly Etihad's' Residence, his definition of adventure involves splurging on luxurious flights, something he said he has been doing since as a kid.
The name Gino Bertuccio might not quite ring a bell to many, and contrary to what some may speculate, his name isn't among the Forbes richest lists either, but he has made a name for himself as an aviation enthusiast. In case you're wondering what is it he does that qualify him as a passenger on this luxurious Airbus, Gino is a Miami-based business tycoon – the CEO of Ligi Import Corp, a personal hygiene/cosmetic distribution company that runs in millions.
On 27th December 2014, the businessman boarded the EY 12 Airbus A380 from London Heathrow airport to Abu Dhabi a one-way trip billing $21, 000.
The residence is an exclusive cabin to the Etihad's' Airbus A380, it features three rooms; a living room with a 32 inch TV screen and a minibar, a bedroom and an en-suite bathroom. See full description and pictures here.
Unlike most people of his status and caliber, Mr. Bertuccio is of an altruistic nature, while some of us may have enjoyed the trip alone, the 52-year-old had his personal butler randomly pick passengers from the economy and first class cabin to join him in the perks of his luxurious suite.
"I've been lucky to do this and I wanted to share it with someone who probably may never be able to do that". The Italian millionaire told Mail Online. How generous!!
Further describing his experience, he said; "It was kind of like a party, there were people coming in and taking pictures, it was more like a socializing event."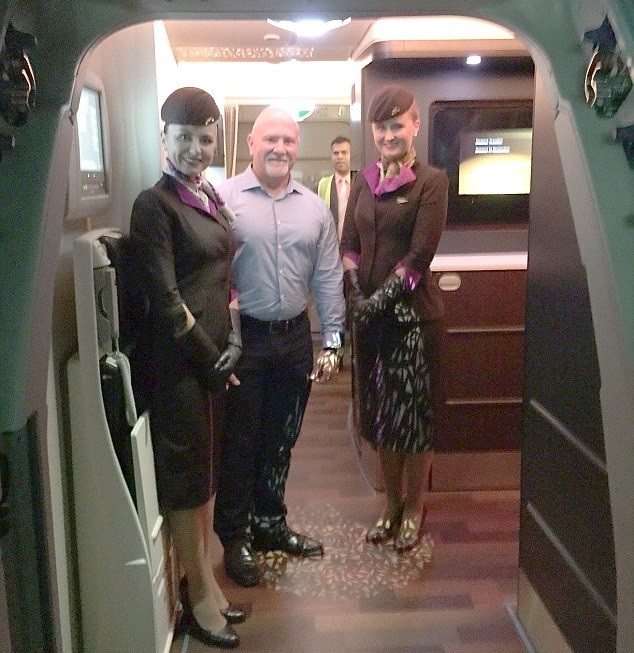 As mentioned earlier, airline transportation is like an adventure for the Italian and he has been well involved in debut flights for the past 25 years. During these periods he has traveled on 22 debut and final flights in the most superior cabins available. Some of Mr. Bertuccio's fantasy experiences includes the longest flight in the world from Newark airport, New Jersey to Singapore in 2013 and the Airbus A380 debut flight in 2007 which flew from Singapore to Sydney on a Singapore airline.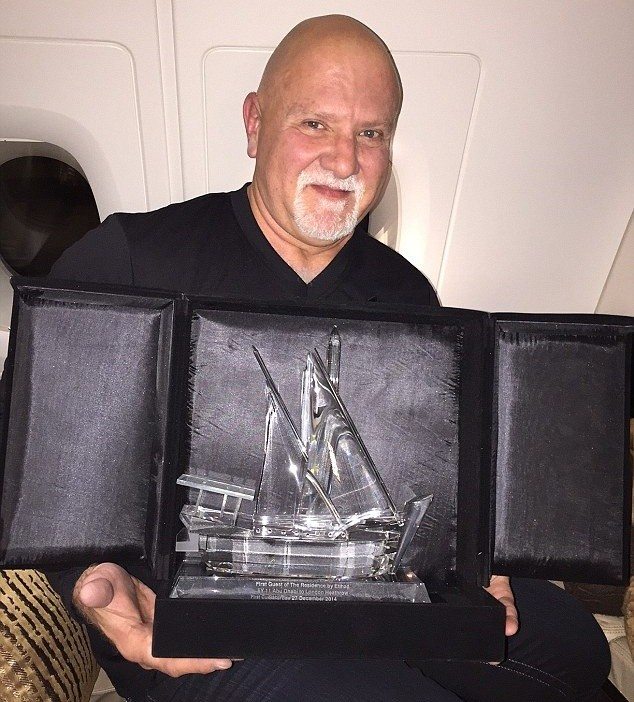 The millionaire has an archive of about 2,000 airline souvenirs from his luxurious adventures plus an album made up of pictures from his trips, boarding passes, and certificates. He described his experience on the residence as one of a kind, the greatest among his many adventures and could only wish the flight had lasted longer, but however, plans to fly a longer route.