Gina Ravera is an African-American and Puerto Rican actress who has been in the film industry for over two and a half decades. She has gained recognition for her outstanding performance in the crime drama series, The Closer, and The Temptations.
Although she had a brief hiatus in 2014 and only returned to active acting in 2018, Gina Ravera has had a significant level of success as an actress; maybe not in the number of awards or her net worth, but definitely in the number of films and television shows her talent has enabled her to appear in. Some of them have been classic works such as The Great Debaters.
Gina Ravera Previously Wanted To Become A Professional Dancer
Gina Ravera began her life with a resident interest in becoming an entertainer. Thus, she began years of training as a classical dancer while in her formative years. She was born on the 20th of May, 1966 in San Francisco, California to parents who were African American and Puerto Rican.
After years of training, Gina wanted to ply her trade in dancing professionally, but life had bigger plans than her dreams. Ravera, who had spent a considerable portion of her life training as a dancer, began life as an actress at the age of 24, making her first appearance in a minor role in the film, Lambada.
Since then, she has gone on to star in a plethora of films and TV shows. The reason for her 2014 hiatus remains largely unknown, however, she returned in 2018 and has continued to work ever since.
Her Busiest Years Were In The 90s
The actress was quite busy throughout the 1990s, during which she appeared in more than twenty acting projects. She landed her first on-screen role in the year 1990 as Funk Queen in the film, Lambada. In the same year, she made an appearance in the TV Show, The Fresh Prince of Bel-Air as Cheryl.
Gina Ravera continued her upward climb as an on-screen actress through appearances in shows like Reasonable Doubts (1991), True Colors (1991), Melrose Place (1992), Days of Our Lives (1993), Frasier (1993), and Star Trek: The Next Generation (1993). She equally played the recurring role of Dr. Diana Roth in the crime drama series, Silk Stalkings from 1993-94. More so, she had roles in the TV film, White Mile, as well as TV series NYPD Blues before starring as Molly Abrams in the 1995 erotic drama film, Showgirls.
In the next year, she featured as Gina in Get on the Bus, a drama film directed by Spike Lee, which tells the story of a group of African American men, who in order to participate in Million Man March decided to take a cross-country bus trip. Between 1997 and 2000, Gina Ravera featured in Soul Food as Faith Hunter, Kiss the Girls as Naomi Cross, Malcolm & Eddie as Tracy Burke, and Rhapsody as Lenore Foxwood. She was further cast in the American crime drama series, Fugitive from 2000-01, portraying the character of Sara Gerard.
She Was More Active In The Small Screen Throughout The 2000s
Prior to taking a break from acting in the year 2014, Gina Ravera was most popular as a TV actress, having scored more roles on the small screen than the big screen. She was only credited with three feature films during such time and they include Chasing Papi (2003), Gas (2005), and The Great Debaters (2007).
Coming to the TV front, the Showgirls actress mostly landed minor roles in several TV series. She featured as Rachel Dresser in the 2002 TV movie, Saint Sinner and then moved on to appear in one episode of Miracles, Charmed, The Handler, Boston Legal, Inconceivable and Everwood. Gina was subsequently cast as Lisa Lincoln in Raines, Dawn in Private Practice, Paula in Lie to Me, Dr. Paula O'Keefe in CSI: Crime Scene Investigation, and Marsha Stoller in Castle.
After a long break from the acting scene, the actress made a comeback in the year 2018, when she portrayed Lydia Cassamento in three episodes of the superhero TV series, Arrow. She played the role of Claudia Flores in the 2020 TV series, Station 19.
Gina's Prominent Roles And Recognitions
The versatile actress got one of her most significant roles yet in 1999, when she was cast to play Jocelyn House in the show, Time of Your Life. She starred in 19 episodes of the show between 1999 and 2000.
In film, she got her next big role in 2007 when she was cast as Ruth Tolson in The Great Debaters, starring alongside Denzel Washington. The film which was a big success won a handful of awards and grossed over $30 million in the US alone.
Before 2007, she had in 2005 begun playing Irene Daniels in The Closer – a role that lasted till 2009. Later, in 2006, she began portraying the recurring role of Dr. Bettina DeJesus in ER; two of her best-known roles thus far in her career, with the former earning her numerous award nominations including two Screen Actors Guild Award nominations for Outstanding Performance by an Ensemble in a Drama Series, as well as NAMIC Vision Award nomination for Best Actress.
Although she only appeared in two episodes, Gina Ravera has also received ALMA Award nomination for her work on The Temptations, which she appeared in 1998 as Josephine. Over the course of her career, she has starred in over 50 movies and TV shows.
How Much The Actress Has Amassed From Her Career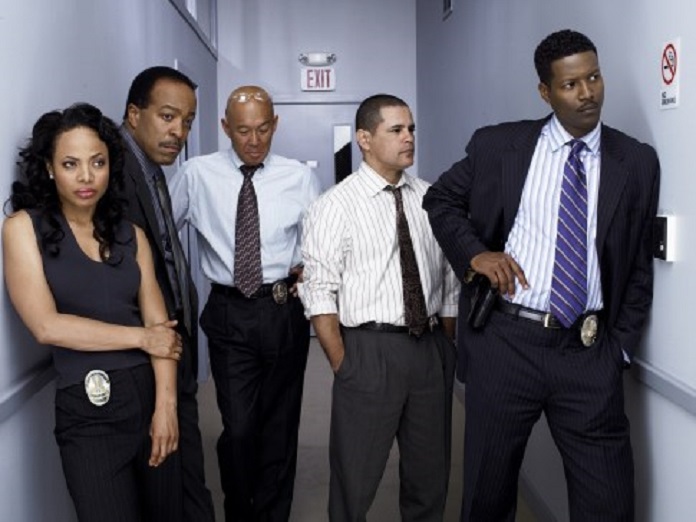 With a career that has spanned over two decades and has recorded appearances in over 50 films and TV shows, it comes as no surprise that Gina Ravera has a net worth of $2 million.
The San Francisco-born actress's net worth has gotten significant contributions from appearances in her most recognized works listed above especially from The Closer, which by the third season was ad-supported cable's most-viewed scripted series of all time. Her series regular role lasted for forty-four episodes.
Intrigues Of Her Relationship Status
For a majority of the human population, getting married is still a goal that many look forward to but if the publicly available information is anything to go by, that is not a belief that Gina Ravera shares.
Since she became a member of the industry in 1990, Gina Ravera hasn't been known to be in a relationship with anyone, which is remarkable in an industry where success often means giving up your personal privacy.
If Gina Ravera has been in any relationships since she joined the industry, she has done a good job of keeping it out of the reach of the press. One thing is however certain, the ER actress is not a married woman.